Forklift Evaluation Form
Forklift Operator Evaluation Form
CertifyMe.net provides all the forklift evaluation forms and other documentation your in-house evaluator needs to complete the practical phase of training and certification. The forklift operator evaluation form encapsulates a guide to both site-specific and equipment-specific training and testing. All your evaluator has to do is fill in the blanks!
The forklift operator evaluation form is downloaded and printed once the operator has completed the first step in the process, the online component of the training. The first step usually takes about an hour or so. The second step, hands-on forklift evaluation, may be completed before shift and takes only a matter of minutes.
Forklift Evaluation Form Compliance With OSHA Regulations
With CertifyMe.net, complying with OSHA forklift operator laws could not easier or more cost-effective. Not only is the per-operator cost of forklift evaluation incredibly low, you also save potentially thousands of dollars in fines. Our forklift operator evaluation form also complies with the requirements of liability insurance, Workman's Comp and OSHA field inspectors.
Thousands of Operators Trained
Since we began, CertifyMe.net has trained and certified thousands of forklift operators trying to find where to get forklift training. Almost half of our business consists of companies that have been using our services for years. This is because we make training your new hires so easy and convenient! You will see a drop-down list of hundreds of companies just like your own who use our method and our forklift evaluation form to comply with OSHA laws, train and certify their operators and keep them certified so they remain compliant.
Live Support
Our live support team is on-call 24 hours a day, every day of the week, to answer any questions you may have regarding forklift classes. We can even help your in-house evaluator with questions about the forklift evaluation form.
Group Registration
We can also offer additional billing options. In addition to saving you money on OSHA fines, CertifyMe.net saves you hundreds or even thousands of dollars in offsite training expenses. Our live support team can also answer questions about multiple location logistics, group registration and group discounts.
Just ask!
In fact, if you have any questions at all about CertifyMe.net, our forklift training and certification program or our forklift evaluation form, just give us a call on 1-888-699-4800 or contact us here.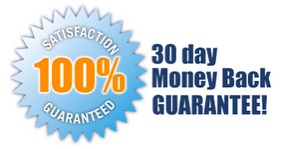 5 EASY STEPS!
Follow step-by-step instructions to get OSHA compliant!
This low-cost program can be completed anytime, anywhere!

Get Started Now By Registering Your Company For Free!
FREE 3 Year Renewals
Instant Access 24/7
Print Your Proof of Training
OSHA Accepted Nationwide
*If you are an individual not currently employed by a company use your personal name in
the 'Company Name' field.