Limited Time Offer! Free Covid-19 safety course with purchase of any Forklift or Aerial Lift Certification!
Access your free Covid-19 safety course in your members area once you have completed your purchase.

Forklift Stolen for a Pepsi?
Oh, thieves. What level won't they sink to when they want something? This week's crazy forklift-gone-wrong-and-used-for-the-totally-wrong-reason story comes from the La Crosse Tribune. This week, a man stole a forklift from a local corrugation site and used it to try to break into a Pepsi machine.The thief stole the machine, drove it up to the Pepsi dispenser, and used the forklift to elevate and drop the vending machine until it busted open. Then, the man leapt out of the forklift, grabbed the vending machine's coinbox, and took off.
Police say that the thief did leave some items on the scene which could be tested for DNA. An official for the corrugation company claims that a former employee may have stolen the forklift and damaged the Pepsi machine. Otherwise, there are truly no solid leads in the case yet.
Protecting Your Equipment
This might be hard to believe, but if your property – including heavy machinery like a forklift – is sitting out without restraint, it's possible for a thief to sue YOU if their theft results in injury. You never know what people will stoop to in terms of using the courts as a payday. That's why it's so important to protect your machinery and make sure it's secured at all times.
You can never truly ensure that a thief has the proper forklift certification, and you definitely don't know what a thief may use one of your machines for. If you can't manage to secure your machinery due to time or expense, a simple, inexpensive camera system might make all the difference. Wiring cameras up on a small worksite can be helpful because thieves may not know where to look for them, or even to look for them at all.
When Thieves Strike
Having an insurance policy is important, but there's nothing more important than keeping your workers safe. If you encourage an environment of safety on your worksite, it's not going to matter who's driving your machines. Securing machines so they can't be operated without foreman approval can keep thieves out, but can also keep workers without forklift certification from operating them without approval.
Thieves and people in general are going to do stupid things, but it's absolutely critical to make sure you keep your worksite, your machines, and your employees safe. People who have no business coming onto your worksite can still hold you accountable if your machines aren't secured, so take precautions accordingly.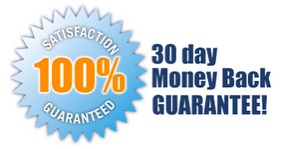 5 EASY STEPS!
Follow step-by-step instructions to get OSHA compliant!
This low-cost program can be completed anytime, anywhere!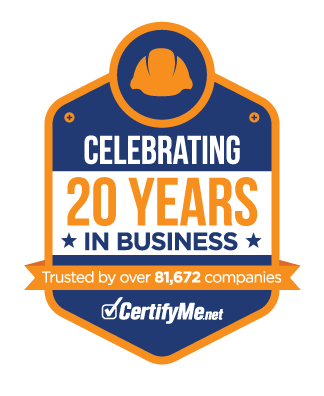 Get Started Now By Registering Your Company For Free!
FREE 3 Year Renewals
Instant Access 24/7
Print Your Proof of Training
OSHA Accepted Nationwide
*If you are an individual not currently employed by a company use your personal name in
the 'Company Name' field.