Limited Time Offer! Free Covid-19 safety course with purchase of any Forklift or Aerial Lift Certification!
Access your free Covid-19 safety course in your members area once you have completed your purchase.

Get Forklift Certification in Pomona, CA
Pomona is a city located in Los Angeles County in the Pomona Valley. Education and healthcare are two important industries for the city. There are also numerous museums and historical sites in Pomona, including the famous Glass House and American Museum of Ceramic Art. Forklift operators are critical for many industries in the city to move goods and supplies. Employers have the challenge of making sure their forklift operators in Pomona are certified to meet OSHA requirements.
OSHA requires forklift certification to show that the employee has the necessary training to operate the equipment in a variety of situations. CertifyMe.net has the answer to the need for forklift certification in Pomona. We offer training for operators as well as a course to train the trainer and lifetime support for all who order our programs. We also provide renewal training for free. Sign up to get your employees certified today!
Pricing for Forklift Certification in Pomona Courses
Each individual course starts at $59.95, so get your Pomona forklift certification today!
Class 1, Class 4 and Class 5 Warehouse Forklifts – Forklift Certification in Pomona
✓ Class 1: Electric Motor Rider Trucks
✓ Class 4: Internal Combustion Engine Trucks – Cushion (Solid) Tires
✓ Class 5: Internal Combustion Engine Trucks – Pneumatic Tires
You can use this course for every level of worker – beginners and experienced drivers.
Learn more about our warehouse forklift course here.
Pallet Jacks & Order Pickers – Class 2 & 3 Forklift Certifications in Pomona
Get Certification for Warehouses and Distribution Centers!
✓ Class 2: Electric Motor Narrow Aisle Trucks
✓ Class 3: Electric Motor Hand or Hand/Rider Trucks
Learn more about our pallet jack certification here.
Rough Terrain and Construction Forklifts – Class 7 Forklift Certification in Pomona
✓ Class 7: Electric and Internal Combustion Engine Tractors
Learn more about our rough terrain forklift course here.
Qualified Trainer/Evaluator Certification – Pomona Forklift Certification for just $149.00

Importance of Certification and Forklift Training in Pomona, CA
Many industries need forklift operators to move materials or other items around the warehouse or elsewhere on the property. Certified operators are often in high demand while many employers find it difficult to get their workers certified on their own.
CertifyMe.net solves the problem of getting certified with our certification programs. Our training is top of the line and will meet the requirements of OSHA to ensure your company is in compliance. Pomona is a thriving community with new businesses moving in. When you get your workers certified with CertifyMe.net, you're ahead of the competition. Help your business thrive by getting your workers trained and certified for forklift operation with CertifyMe.net.
Who Needs Forklift Certification in Pomona?
You'll find many jobs in various industries that require forklift certification in Pomona.
Lift truck operator
Retail warehouse associate
Construction worker
Lift driver
Rough terrain forklift operator
Unload associate
Production operator
Many others
Businesses in Pomona must be able to prove that their forklift operators are certified. Let CertifyMe.net help today!
Pomona Forklift Certification is Convenient and Affordable
You don't need to jump through a lot of hoops to get your workers certified. There's no need to try to schedule in-person training or classes around your workers workload. With CertifyMe.net, you can get the forklift certification your employees need completely online. It only takes about an hour to go through the entire course. Once the course is completed, the worker will receive certification for just $59.95. All it takes is an internet connection to get compliant with OSHA. There are three programs to fit your needs along with a Train the Trainer course.
It's easy to get your workers their Pomona forklift certification today. Don't delay and worry about not being in compliance. Once you have them certified, you can be confident that your workers will know how to operate a forklift the safe and correct way. Get started on the training right away. Call CertifyMe.net at 888-699-4800 to get your questions answered. Let us help you get the forklift certification that will protect your company.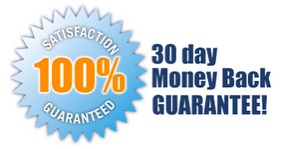 5 EASY STEPS!
Follow step-by-step instructions to get OSHA compliant!
This low-cost program can be completed anytime, anywhere!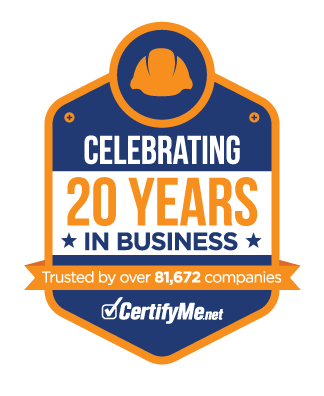 Get Started Now By Registering Your Company For Free!
FREE 3 Year Renewals
Instant Access 24/7
Print Your Proof of Training
OSHA Accepted Nationwide
*If you are an individual not currently employed by a company use your personal name in
the 'Company Name' field.