Limited Time Offer! Free Covid-19 safety course with purchase of any Forklift or Aerial Lift Certification!
Access your free Covid-19 safety course in your members area once you have completed your purchase.

Best Forklifts of 2018
Posted by: admin on May 16, 2018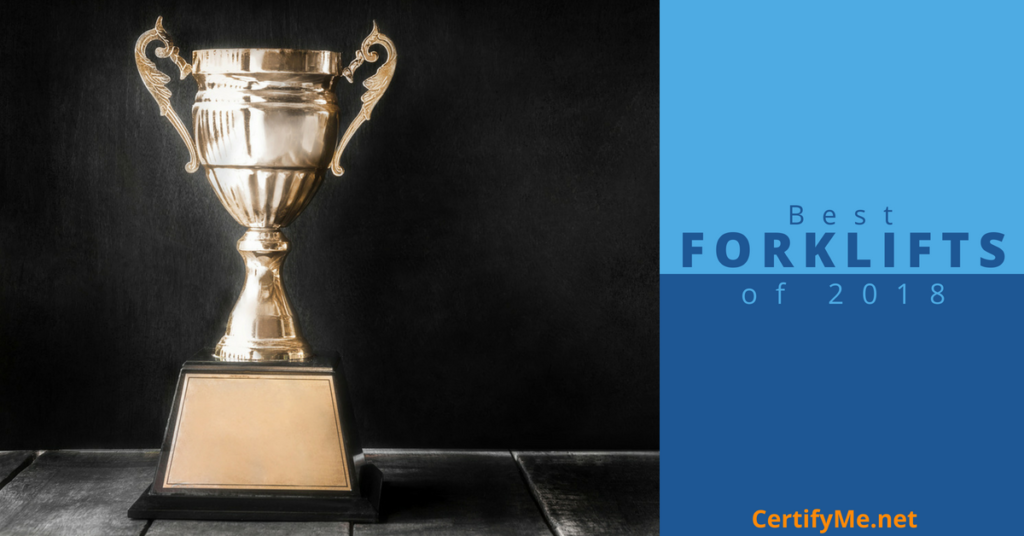 Jurors have voted once again on the year's best forklifts at The International Forklift Truck of the Year Awards and the results are in. The winners are among 12 nominated machines who secured their place on the list for their optimum performance capabilities and industry-leading innovation.
The lucky winners have proven themselves after meeting over 80 criteria points and successfully passing multiple driving and function tests for six months. The lucky winners have proven themselves not only practically but also to the jurors personally, which make up industry authorities and experts.
Keep reading for the 2018 best forklift winners and the industry areas they excel in.
Best Lift Truck of the Year: Still RX 20
Image via STILL
The RX 20 lift truck from Still GmbH snagged the title of best lift truck of the year for 2018. The highly maneuverable all-rounder designed for both indoor and outdoor use impressed jurors. It excels in packaging efficiency and handling performance. The RX 20 can be driven with either circuit A or B batteries. It uses both lead-acid and lithium-ion batteries for power.
Special of the Year: Jungheinrich SLH 300
Jungheinrich won the special award of the year for its cross-technology battery charger for industrial trucks, the SLH 300. The plug and play battery chargers work with conventional lead-acid batteries and more efficient lithium-ion batteries. The SLH 300 can work in various workspaces and for mixed lift truck fleets. It can also work whenever a warehouse is making the switch from lead-acid to energy efficient lithium-ion batteries.
Best Warehouse Truck (tie): Jungheinrich ECE 225 and Wegard Trail
Image via Jungheinrich
Jungheinrich snags another win with the ECE 225 model. It is a semi-automatic order picker built with easyPilot, an innovation that allows it to automatically follow its operator around a warehouse. The operator carries a control unit in their pocket or on their belt to connect to the remote control of the ECE 225 via radio frequency.
The Wegard Trail is a modular tugger train manufactured by Wegard GmbH, a startup based in Hamburg. It is designed with autonomous and electronically steered axles. The Wegard Trail impressed jurors with its high directional stability and easy maneuvering for lateral parking and reversing. It can be combined with different trailer types, without requiring a special tractor.
Best Integrated Warehouse Solution: Witron Migros Omnichannel Warehouse
The omnichannel solution from the Witron Logistik + Informatik Migros distribution center is a modular, fully automated shipping buffer. It's designed for various temperature zones in a warehouse. The omnichannel solution from Witron is the first successful integrated omnichannel solution in the market. It provides the roll containers in the dispatch area of a warehouse via roller lanes in the right sequence and schedule for outbound transportation.
Best Crane and Lifting Appliance: Liebherr MK 140
Liebherr-Werk Biberach GmbH's five-axle MK 140 tower crane is just over 52 feet long and offers fast and fully electric handling with the combined trolley mode. The VarioJib enables the luffing mode. The luffing mode is used for special applications like carrying loads of up to 4,188 pounds, reaching heights of up to 308 feet and a projection of up to 213 feet. Those applications could only be accomplished with much larger, more complex machinery in the past.
Drive the Highest Rated Forklifts with the Best Forklift Training
Each of the six top-rated lift trucks have proven themselves to be highly efficient and productivity-boosting. They help simplify assets to the warehousing, manufacturing, and logistics industries. But without proper training, operators have not proven themselves capable of operating these powerful machines.
Forklift training from CertifyMe.net is one of the highest rated in the country and online space, drawing top companies like U-Haul, Verizon, Harley-Davidson, Siemens, and more to train their employees. Completely online and accessible on any device with an internet connection, the CertifyMe forklift training classes are practical, time-saving, convenient, and very affordable. Operators complete the online portion in only about one hour on average. They can print their certification card immediately after completing the training. CertifyMe.net is fully compliant with OSHA regulations, which ensures you and your operators are covered and educated in the most up-to-date information and safety practices.
Take your workplace up a notch with these winning lift trucks. And, make sure your operators are qualified to drive them with forklift training courses from CertifyMe.net.
Welcome to CertifyMe.net
CertifyMe.net has offered online forklift certification since 1999. With Our Convenient online program. your employess can earn their certification in an hour or less.
Browse Online Certifications:
This low-cost program can be compeleted anytime, anywhere!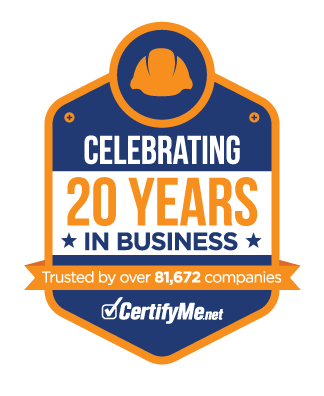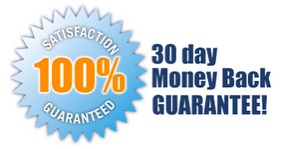 Connect with Us


Get Started Now By Registering Your Company For Free!
FREE 3 Year Renewals
Instant Access 24/7
Print Your Proof of Training
OSHA Accepted Nationwide
*If you are an individual not currently employed by a company use your personal name in
the 'Company Name' field.