Limited Time Offer! Free Covid-19 safety course with purchase of any Forklift or Aerial Lift Certification!
Access your free Covid-19 safety course in your members area once you have completed your purchase.

Central Illinois Goodwill Offers Forklift Training to Vets
Posted by: admin on April 3, 2012
There are so many vets out there looking for jobs, and fortunately there are organizations out there ready to make those jobs happen.Education is seriously lacking for many vets after they leave the armed forces or get out of a war zone. Goodwill has the answer: job readiness courses, including forklift certification training.
Forklift Training Works
Name: Central Illinois Goodwill Offers Forklift Training to Vets
Duration:1 Minute, 16 Seconds
Central Illinois Goodwill and Spoon River College are providing a series of free job readiness classes to help get area vets prepared for new jobs. Residents of Fulton and Canton counties in Illinois who have served in the armed forces will be able to take part in a variety of new classes. Each class will be offered at Spoon River's Community Outreach Center.
Forklift jobs can be very rewarding for veterans who are used to being out in the field, and working with their hands. Vets are perfect for these jobs – particularly vets who have experience operating tanks or working with other heavy machinery out in the field. Military training and the necessary classroom training make a vet a perfect candidate for construction jobs of all kinds.
Online Forklift Certification: Get the Training
Forklift certification courses are mandated by OSHA for anyone looking to operate a forklift or heavy machinery. Free classes may not be available in your area – and if they are, they may be specially reserved for training veterans and other special groups. If you're looking to take forklift certification courses and want to complete them at home, online forklift certification may be a good option for you.
You don't need to wait to get more info – there are online certification courses available for people of all experience levels who are interested in a forklift job. If specialized classes aren't available in your area, online forklift certification might be a good option. There's no better time to get started than the present.
Welcome to CertifyMe.net
CertifyMe.net has offered online forklift certification since 1999. With Our Convenient online program. your employess can earn their certification in an hour or less.
Browse Online Certifications:
This low-cost program can be compeleted anytime, anywhere!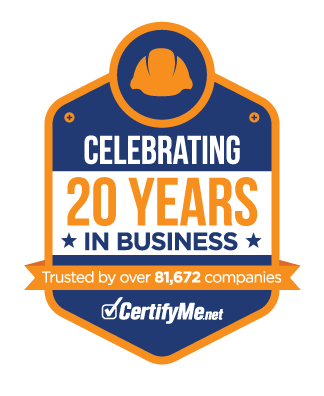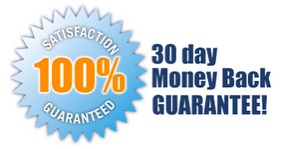 Connect with Us


Get Started Now By Registering Your Company For Free!
FREE 3 Year Renewals
Instant Access 24/7
Print Your Proof of Training
OSHA Accepted Nationwide
*If you are an individual not currently employed by a company use your personal name in
the 'Company Name' field.