Limited Time Offer! Free Covid-19 safety course with purchase of any Forklift or Aerial Lift Certification!
Access your free Covid-19 safety course in your members area once you have completed your purchase.

How to Respond to the Flooding and Those Affected by Hurricane Harvey
Posted by: admin on September 7, 2017
Touching down with 130 mph winds and more than 40 inches of rainfall in southeast Texas and areas of Louisiana, Hurricane Harvey has proven to be one of the most catastrophic flood disasters in United States' history. Starting as a tropic wave from the African coast, Harvey formed into the disastrous storm mid August but its slow movement from August 26th to the 30th led to the enormous amount of rainfall and catastrophic flooding in southeast Texas and Louisiana.
With Harvey flood waters receding and a Category 5 hurricane Irma on a collision course for Florida, be safe and protect yourself and others with these expert tips from OSHA and the EPA for flood response and preparedness.
Watch Out for These Flood-Related Hazards
Following the flood disaster in Texas and Louisiana, residents and aid workers can be exposed to many different hazards, not just drowning. Flood-related dangers include electrical hazards from downed power lines and portable generators, high water levels, leftover debris, carbon monoxide, mold, chemical hazards, hypothermia, exhaustion, and even fire.
If you're in flooded areas affected by Harvey, follow these essential safety precautions to prevent injury and death:
Avoid walking or driving through flood waters
Do not drive over bridges that are over fast-moving flood waters. The water can damage the foundation and make the bridge unstable
Stay away from standing water because it can be electrically charged
Be careful of all moving flood water; only six inches of moving water can knock down a person, and just one foot of moving water can move a car
Following the flood, remove and throw away all items that have been wet for more than 24-48 hours to avoid mold health hazards
To ensure safe drinking water, bring water to a rolling boil for one full minute, and for three minutes if at elevations above 5280 feet
The carbon monoxide fumes from generators is toxic. Put generators outside far away from windows, doors, and vents
Flood Information Resources
Click on the following additional resources from EPA.gov for staying safe after a flood:
How to Protect Yourself and Aid Others in Flooded Areas
If you've chosen to stay in or travel to the flooded areas in Texas and Louisiana and help those affected by the storm, you are greatly appreciated. To help aid workers and residents stay safe from flood dangers, we encourage you to read the following resources from OSHA very carefully:
To prepare for future floods. Hurricane Irma is looming on the horizon and is already a devastating category 5. Send this resource to anyone you know who is currently in Florida.
For a full listing of online resources for flood disasters and contact centers, view the Hurricane Recovery Assistance page on the Department of Labor website.
Here Are Ways You Can Help Harvey Flood Victims
You don't have to fly to Texas to help those in need. For those who are living in the flooded areas, they've lost their homes and possessions, and some have lost loved ones. You can help ease some of their pain by contributing in the following ways:
Easy ways to help that anyone can do:
Other donation and volunteer opportunities:
Donate food or money to the Houston Food Bank and Corpus Christi Food Bank
Volunteer at a Food Bank or host a Food Drive
Donate blood to the South Texas Blood & Tissue Center at one of their donor locations
Donate to the Houston Society for the Prevention of Cruelty to Animals or call their emergency response hotline at (713) 861-3010 to report found or missing animals
Send or drop-off diapers through the Texas Diaper Bank
Donate money, non-perishable food, personal care products and more items with Matthew 25: Ministries
List your home or room on Airbnb for free housing for Harvey victims
For a full listing of online resources and ways to help the victims of Hurricane Harvey, and for a briefing on how to avoid scams when donating, read this article from the NY Times.
Safety is a priority at CertifyMe.net, that's why we offer OSHA certifications and announce safety information.
Welcome to CertifyMe.net
CertifyMe.net has offered online forklift certification since 1999. With Our Convenient online program. your employess can earn their certification in an hour or less.
Browse Online Certifications:
This low-cost program can be compeleted anytime, anywhere!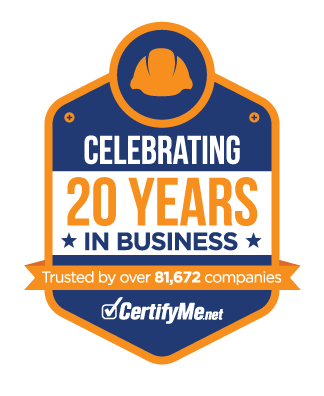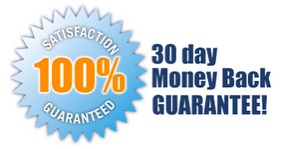 Connect with Us


Get Started Now By Registering Your Company For Free!
FREE 3 Year Renewals
Instant Access 24/7
Print Your Proof of Training
OSHA Accepted Nationwide
*If you are an individual not currently employed by a company use your personal name in
the 'Company Name' field.