Limited Time Offer! Free Covid-19 safety course with purchase of any Forklift or Aerial Lift Certification!
Access your free Covid-19 safety course in your members area once you have completed your purchase.

Forklift Rental Company Plans Huge Ice Bucket Challenge
Posted by: admin on September 3, 2014
The ALS bucket ice challenge is sweeping the country. But leave it to a forklift to make things really interesting!
The challenge, started earlier in 2014, is used to bring awareness to Lou Gehrig's disease (ALS), a usually fatal disease that "shuts down" the victim's muscles and nerve endings. Most people usually die within 5-7 years from onset.
Since ALS patients have diminished nerve sensors, advocates are using ice-cold water to remind themselves what those with ALS cannot experience.
A New Jersey forklift rental company, Skyworks (based in Washington Twp.) will have 15 of its employees doused with ice and 350 gallons of cold water. This is one of the largest ice bucket challenges to date.
Using one of the branch's forklifts to douse the 15 employees, as well as additional family members who wish to participate, Skyworks will pay tribute to the lives lost to ALS.
This challenge is especially for one of the company's employees. They lost a relative to ALS.
"It's just something that hit so close to home, and it's such a devastating disease," said Skyworks Washington Township branch spokeswoman Angela Hartman. "It's certainly a great cause, and it's going to be a lot of fun."
The Washington branch and the company's Toledo, Ohio branch will also be donating to ALS research.
"It's important not to lose that message of what it's supporting," Hartman said about the overall goal of awareness.
Of course, the employee actually dumping the water on the people will have to be OSHA certified. For the best training you'll find anywhere, check out Certifyme.net. See why companies all over the United States depend on CertifyMe for their forklift training needs. Call our OSHA specialists at (888) 699-4800 to get started right away. We also have more information on the CM contact page.
Thanks for reading the CM blog!
Welcome to CertifyMe.net
CertifyMe.net has offered online forklift certification since 1999. With Our Convenient online program. your employess can earn their certification in an hour or less.
Browse Online Certifications:
This low-cost program can be compeleted anytime, anywhere!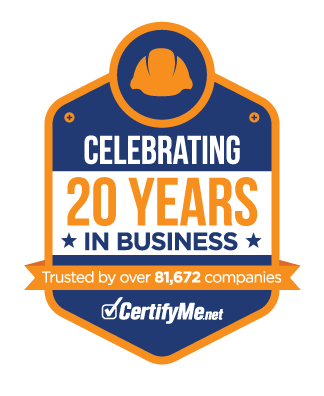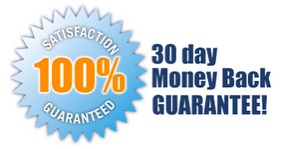 Connect with Us


Get Started Now By Registering Your Company For Free!
FREE 3 Year Renewals
Instant Access 24/7
Print Your Proof of Training
OSHA Accepted Nationwide
*If you are an individual not currently employed by a company use your personal name in
the 'Company Name' field.