Limited Time Offer! Free Covid-19 safety course with purchase of any Forklift or Aerial Lift Certification!
Access your free Covid-19 safety course in your members area once you have completed your purchase.

Free Forklift Certification Classes in Benton Harbor MI
Posted by: admin on June 13, 2012
Free Forklift Certification Training For MI
One of the great things about big events coming to smaller towns is added opportunity. In Benton Harbor, Michigan, the Senior PGA Championship is about to take place. As a result, PGA has furnished forklift certification training for recent employees of the tournament.
Because all the positions filled quickly, PGA opened up the free training for other residents of the Benton Harbor community. It's a great gift to Benton Harbor – training attendees will be able to use the free training to secure forklift jobs in the area.
The Senior PGA tournament will start at the end of this month. The brief tourism benefits to Benton Harbor may end around that time, but free training won't. Hands-on and classroom training is the solution for many workers who can't find employment. Very trainable workers may miss out on finding a job that requires certificate for powered industrial trucks  even if they aren't certified or don't have some kind of previous experience and training.
What About Certifying Operators in Other Communities?
One of the things that stops many potential lift drivers with plenty of on the job experience from going after their certification is cost. The courses can cost $300-400 at a time, especially at community colleges or 3rd party trainers. There are classes online that adults can take at a distance. Finding alternatives for people who can't get out and take classes in their community is so helpful  – particularly if the online forklift certification classes come at a reasonable cost.
Not everyone can receive free forklift training because they're members of a certain community. It's fortunate that the PGA seeks to give back to the community that it takes over for a short period of time. Hopefully, the forklift certification training that some received on behalf of the PGA will help new workers become part of the local workforce.
Welcome to CertifyMe.net
CertifyMe.net has offered online forklift certification since 1999. With Our Convenient online program. your employess can earn their certification in an hour or less.
Browse Online Certifications:
This low-cost program can be compeleted anytime, anywhere!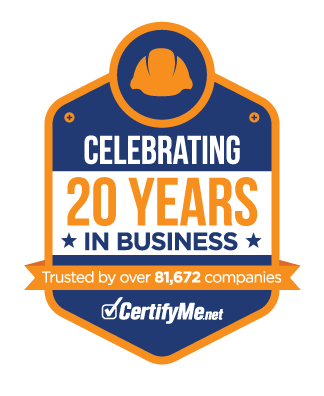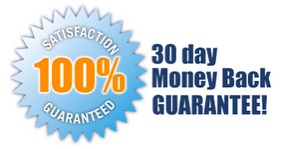 Connect with Us


Get Started Now By Registering Your Company For Free!
FREE 3 Year Renewals
Instant Access 24/7
Print Your Proof of Training
OSHA Accepted Nationwide
*If you are an individual not currently employed by a company use your personal name in
the 'Company Name' field.