Limited Time Offer! Free Covid-19 safety course with purchase of any Forklift or Aerial Lift Certification!
Access your free Covid-19 safety course in your members area once you have completed your purchase.

How To Get A Forklift Job
Posted by: admin on December 3, 2013
One of the great things about driving a forklift for a living is that no matter where in the country (or even the world) you are living, you will be able to find a job. Chances are, wherever you go, there are warehouses, airports, seaports, building sites, and more that need materials shifted from one place to another. Whether you want to see the country before you settle down, or your spouse has to relocate for their job, you will be able to earn a buck operating a forklift if you have forklift training, skills and certification. 
Decide Where You Want to Live

There are many ideal places where you can get forklift certification. If you aren't tied down to a particular city or state, there is lots of information available to help you decide where you want to look for a forklift job.
You also need to think about your own preferences. For example, do you want to live in the heart of the city or in the suburbs? Is there any particular environment you would want to work around? Because if you want to work in a marine environment, you won't want to move to Las Vegas, Nevada. If construction is your thing, you will want a vibrant city that is undergoing expansion.
With so many different applications in which forklifts are used, the jobs vary from city to city, and region to region. If you love the idea of moving to Los Angeles, soaking up the year-round sun and working in the movie industry, you can find work as a forklift operator on sets handling props and other materials. You can work in Hollywood and rub shoulders with celebrities! The career possibilities are nearly endless when you receive forklift training and certification.
Find Posted Forklift Jobs
There are a lot of ways to find out who is hiring in your area. Googling "forklift jobs *city*" will bring up loads of links for advertised vacancies. Reading local newspapers or putting in prospective applications at places where you would like to work might also get you somewhere. In this age, most things are also online. LinkedIn, Indeed and Monster are all great places to search for jobs and employers. Finally, ask your friends! You never know what connections you may have until you ask around.
Choose OSHA-Compliant Forklift Certification
Once you've decided where you would like to live and where you'd like to find a job, it's time to choose the right type of training and forklift certification. Having the best program under your belt will provide you with the knowledge and tools you need to operate forklifts safely, be a productive employee, and stand out to potential employers.
If you want to be the best possible operator you can be, qualify for better positions that pay more, and get hired fast, then you need an OSHA-compliant forklift training program. This type of course will ensure you are receiving only the most up-to-date information and will be compliant with all industry standards and regulations. Employers protect themselves from fines and legalities when they have compliant workers, so having this type of certification on your résumé will make you the most desirable of any job applicants that haven't taken this important step in their career.
Get Forklift Training and Certification at CertifyMe.net

It is an employer's responsibility to ensure they have a safe workplace for employees, and that all of their equipment operators are trained and certified. This means, that completing your training now will set you up for a fantastic career, fast! And if you're already in a position where you can operate forklifts, bring this information to your employer and have them set up this training for you. Fortunately, with CertifyMe.net, training is fast, convenient, and affordable. We've already done the hard work of creating a comprehensive training program that is completely OSHA-compliant. The only thing an employer will have to do is provide the in-person practical evaluation.
In only about one hour and from any device with an internet connection, you can complete the first half of your forklift certification, with our online program.
Inside our affordable Training Kit, costing only $299, employees will learn how to operate the following:
Warehouse Forklifts, Classes 1, 4, 5
Pallet Jacks & Order Pickers, Classes 2, 3
Rough Terrain Forklifts, Class 7
With CertifyMe.net, you can have your forklift operators card immediately after completion of our online program. Print them out at home or at work, and be qualified to operate forklifts safely. There's no reason to delay, get started today!
Welcome to CertifyMe.net
CertifyMe.net has offered online forklift certification since 1999. With Our Convenient online program. your employess can earn their certification in an hour or less.
Browse Online Certifications:
This low-cost program can be compeleted anytime, anywhere!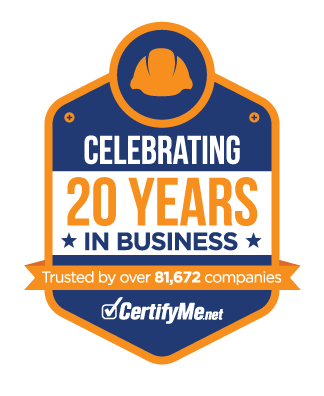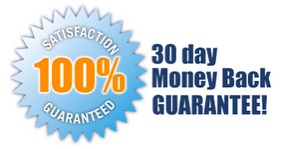 Connect with Us


Get Started Now By Registering Your Company For Free!
FREE 3 Year Renewals
Instant Access 24/7
Print Your Proof of Training
OSHA Accepted Nationwide
*If you are an individual not currently employed by a company use your personal name in
the 'Company Name' field.