Texas Man Lucky to Survive Forklift Mishap
Posted by: admin on February 10, 2015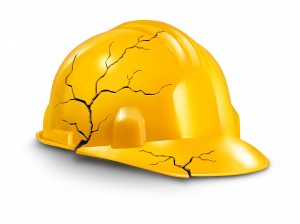 A Fort Worth-area forklift driver is fortunate to be alive today, rescue firefighters said, after the driver was pinned underneath his lift.
The man, a contract employee, was transporting a high load backwards when the lift suddenly tipped.
According to Fort Worth Fire Department Capt. J.W. Brunson, "He had a load up in the air and was backing with it and the counterbalance rolled over."
The initial responders, firefighters from nearly Arlington, were unable to remove the lift off the driver, due to the awkward angle which the lift was positioned. When Fort Worth's Rescue-14 arrived, firefighters deployed air-filled bladders to gently lift the forklift off the unfortunate man.
The driver, whose name was not released, was flown to a hospital.
Capt. Brunson supplied a brief update on the man's condition when he left for the hospital. "He was in stable condition when he left the scene," said Brunson. "I know he did have a leg injury, pretty significant leg injury."
Along with the unique rescue method, the other interesting element to this story concerns the contractor's training and supervision. Was the driver practicing safe forklift operating procedures? If not, why not? These are just a few questions accident investigators (including possibly OSHA) will examine.
It's a common misconception that anyone who isn't a full-time employee (part-time worker, contractor, etc.) doesn't need the training and instruction usually dedicated to full-timers.
OSHA requires anybody operating industrial machinery to have a baseline of knowledge about operating conditions, the equipment, potential hazards and more.
That's where CertifyMe.net can help. Our online forklift training modules are popular with companies all across the United States. If your full-time or contract forklift drivers need the achieve OSHA compliance, contact us today. Check your employees' credentials. Leave nothing to change. If you discover that training is necessary, call the CM forklift training specialists at (888) 699-4800. Our contact page has additional info.
Thanks again for visiting the CM blog, and check back for more stories, news and analysis. As always, we appreciate your feedback!
5 EASY STEPS!
Follow step-by-step instructions to get OSHA compliant!
This low-cost program can be completed anytime, anywhere!



Get Started Now By Registering Your Company For Free!
FREE 3 Year Renewals
Instant Access 24/7
Print Your Proof of Training
OSHA Accepted Nationwide
*If you are an individual not currently employed by a company use your personal name in
the 'Company Name' field.