Limited Time Offer! Free Covid-19 safety course with purchase of any Forklift or Aerial Lift Certification!
Access your free Covid-19 safety course in your members area once you have completed your purchase.

Man Celebrates turning 43 by Stealing a Forklift
Posted by: admin on May 13, 2014
For most guys, a midlife crisis means getting a flashy sports car. But an Indiana man chose a much slower vehicle.
43 year-old Javier Villasenor-Arreola, of East Chicago, skipped the Ferrari and went with a forklift.
The incident happened on April 30th in New Lexox, Illinois. Mr. Villasenor-Arreola stole a forklift from his ex-employer and proceeded to engage police on a low-speed chase. Very low speed, as most forklifts have trouble exceeding 15 miles per hour.
Will County sheriff's deputies were alerted about a theft at the warehouse where Mr. Villasenor-Arreola used to work. On the way to the property, officers were told that the suspect was driving on Illinois Highway in the stolen forklift.
The suspect faces a lengthy list of charges, including felony counts of burglary, theft and aggravated DUI, in addition to a misdemeanor count of damage to property and operating a vehicle with expired registration and operating an uninsured motor vehicle.
Mr. Villasenor-Arreola was (surprise, surprise) intoxicated at the time of his arrest, confirming once again the equation that forklifts + alcohol = definitely not good. Toss in the anger from being fired a few weeks earlier, and the end result was bad for the suspect – and it could've been much worse for motorists and other innocent bystanders.
Currently, Mr. Villasenor-Arreola is in the Will County Jail on a $50,000 bond.
At Certifyme.net, we're all about forklifts. Aside from the occasional headline-grabbing story you've just read about, proper forklift operation involves steady, consistent, day-in and day-out safety. And we're the best source anywhere for training. Instead of relying on expensive 3rd party safety organizations, CertifyMe.net lets you save time & money. Our OSHA compliant is used by many companies you've heard about, including Harley-Davidson, Siemens, U-Haul and others.
For more information about our forklift training (which Mr. Villasenor-Arreola apparently never signed up for), please call us at (888) 699-4800, or check out our contact page. Thanks for reading the CM blog!
Welcome to CertifyMe.net
CertifyMe.net has offered online forklift certification since 1999. With Our Convenient online program. your employess can earn their certification in an hour or less.
Browse Online Certifications:
This low-cost program can be compeleted anytime, anywhere!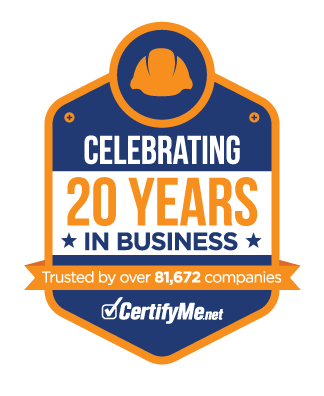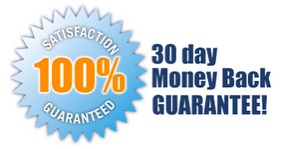 Connect with Us


Get Started Now By Registering Your Company For Free!
FREE 3 Year Renewals
Instant Access 24/7
Print Your Proof of Training
OSHA Accepted Nationwide
*If you are an individual not currently employed by a company use your personal name in
the 'Company Name' field.