"Everybody has a plan. . .until they get punched in the mouth"
The philosopher - Mike Tyson
Looking for plain English answers – even the ones you don't know to ask?

Yes, I was in exactly the same position as you – looking for help on how to train and certify my forklift operators.

I was hunting around everywhere searching for information that would give me some idea of how to avoid trouble with OSHA. I literally scoured the internets trying to find clues that would help me figure out how to get started.
Now don't get me wrong, it wasn't as if I was trying to become a "Safety Pro"or anything like that – all I wanted were some easy and clear instructions to get me going.
Well, guess what? There weren't any!
Sure, there were a few places advertising off-site training courses, but I wanted something I could use right now that would let me get back to running my business straight away.
So, finally after a week of searching in vain I finally gave up – there simply wasn't anything out there that told me what I wanted to know about training and certifying my forklift operators to OSHA standards.
Mostly, I just wanted to avoid THIS GUY!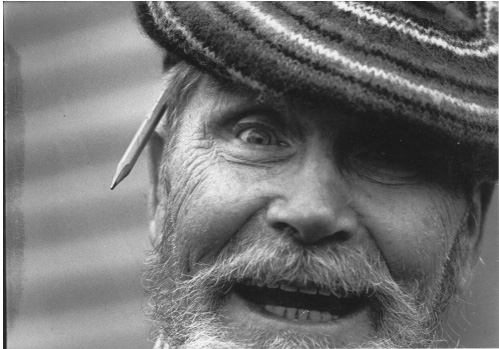 OSHA inspector Dandi Robertson. All rights reserved by Tom Wilkerson
Hi - my name is Shane, and I conducted the Forklift training/testing for the company I work for. I just wanted to compliment CertifyMe for its above and beyond customer service. When I accidentally signed up one of our employees as Spanish speaking, I called in and was able to talk to an actual person. It caught me completely off guard. I completely expected the phone call to last an hour. The problem was handled within a minute's time. I just wanted to commend your company for that. Its not often that you call a company with a problem without getting the answering machine run around. Thank you! Shane.
Thank you for your call this morning and for setting us up with your program. We look forward in getting our employees certified and not having to leave the office.
Cheers, Lisa
Then, after thinking about the problem for a while, I decided to do something myself – because I know for sure that I'm not the only one who needs this information.
If your looking for a guaranteed, on-demand forklift operator training with instant certification specialized training, and free 3 year recertifications for life – get the certifications that OSHA demands and your operators deserve.
"You don't have to hassle with locating a "Safety Consultant" or waste an entire day at a rental outfit to do a simple, but misunderstood task that you can easily do yourself in less than 15 minutes." Tom Wilkerson, Founder
Back to top >