Limited Time Offer! Free Covid-19 safety course with purchase of any Forklift or Aerial Lift Certification!
Access your free Covid-19 safety course in your members area once you have completed your purchase.

Forklifts: Who should be trained?
Posted by: admin on March 29, 2012
Forklifts: Who Should Be Trained?
Have you had a construction job in the past? If so, then you'll know you have to get OSHA-certified before you're allowed to even set food near the controls of a forklift. If you're not forklift-certified, you can't legally operate a forklift or heavy machinery on the job. It's just as simple as that.
Duration: 1 Minute
Too Much Certification?
Many employers have no idea who needs this type of certification, so will enroll administrative assistants or clerical staff into OSHA courses. Is forklift certification knowledge good to have? Yes it is. Are employers wasting money by forcing clerical employees to enroll in these courses? Yes, they are.
Who's in Charge?
Only employees who will be using heavy machinery need forklift certification. Other employees in a construction workplace, such as clerical or admin employees, can take online summary or refresher courses that will take the place of OSHA certification courses.
Consider a Different Kind of Training
Employers may want to consider
Conducting admin-only safety courses
Conducting admin safety training, or first aid for office workers
Including office staff in basic safety courses, or OSHA refresher training
You're the one in charge of your business. Naturally, every business owner who has field crew out there using heavy machinery should be ready to get consistent with federal rules and regulations. More importantly, employees need to be safe at all times. If you have your office staff involved in the safety process, that's great – but don't pay for training your office workers don't need!
If you have questions about which employees should receive OSHA forklift certification testing and training, simply call the Occupational Safety and Health Administration for answers.
Welcome to CertifyMe.net
CertifyMe.net has offered online forklift certification since 1999. With Our Convenient online program. your employess can earn their certification in an hour or less.
Browse Online Certifications:
This low-cost program can be compeleted anytime, anywhere!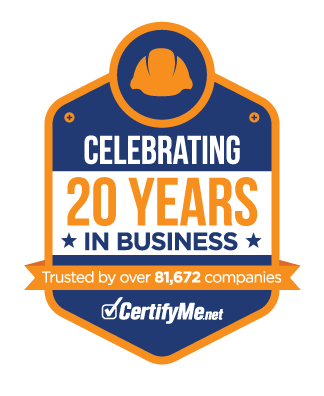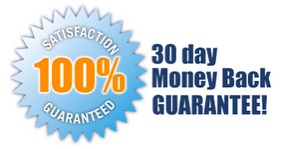 Connect with Us


Get Started Now By Registering Your Company For Free!
FREE 3 Year Renewals
Instant Access 24/7
Print Your Proof of Training
OSHA Accepted Nationwide
*If you are an individual not currently employed by a company use your personal name in
the 'Company Name' field.