Forklift Train the Trainer: Training Certification for Foreman, Supervisors or Managers
Who is Train the Trainer Certification for:
✓ New and current CertifyMe.net customers using our proven online operator certification program now have the option to get an additional level of compliance by completing the Qualified Trainer/Evaluator Certification.
✓ Companies that already have a forklift training program in place and require the trainer/evaluator receive additional training and certification, for forklift operations, OSHA safety compliance requirements and hazard recognition.

OSHA Regulations on Trainers
"All training and evaluation must be conducted by persons with the necessary knowledge, training and experience to train powered industrial truck operators and evaluate their competence."
An example of a qualified trainer would be a person who by possession of a recognized degree, certificate, or professional standing, or. . "who by extensive knowledge, training, and experience has demonstrated the ability to train and evaluate powered industrial truck operators." – OSHA.gov
Who can be a Designated and Qualified Trainer/Evaluator?
These roles benefit from a forklift trainer certification:
✓ Shop Foreman
✓ Supervisor
✓ Warehouse Manager
✓ Branch Manager
✓ Safety Officer
✓ Owner of the Company
Benefits of Online Forklift Train the Trainer Certification and Testing and a Forklift Trainer Certificate
✓ Fast – completed on breaks, before shift, or a long lunch
✓ Easy -anyone can do it.
✓ Affordable – only $149 per trainer.
✓ 24/7 Access – Class is ALWAYS in session!
Before employees can complete their OSHA-compliant forklift certification and receive their certificate, they'll be required to pass a hands-on practical assessment led by a qualified instructor. The instructor will guide employees on each step of the assessment, and be there to make sure everyone is kept safe and that no damage is done to equipment or the worksite. To ensure the protection of all workers, instructors need to complete a quality train the trainer certification.
Here are the benefits of having your own in-house forklift trainer:
✓ Significant cost savings on travel, third party training, and time-off
✓ No loss in productivity at work while employees train
✓ Control what your new workers are taught
✓ Set the standard of training and testing with your own experienced operator
Now that you are convinced that you need your own forklift trainer in-house, keep reading to learn the benefits of an online forklift train the trainer program.
IMPORTANT: OSHA does not certify, accredit or approve any forklift trainers or training programs. The responsibility for OSHA compliant forklift operator training rests with the employer. The person(s) responsible for operator training and evaluation are strongly encouraged to read and become familiar with the requirements of OSHA Standard 1910.178 for Powered Industrial Trucks.
CertifyMe.net
Train The Trainer Certification
Train the Trainer Fact or Fiction? Take the guess work out of OSHA Forklift Training & Certification. Get Certified Today!
$149.00

Forklift Trainer Certification FAQs
Q: Is your online forklift trainer certificate legit?
A: Absolutely – we provide 100% OSHA compliant training!
Q: How do I get a forklift trainer certificate?
A: Getting a forklift train the trainer certification is easier than you think!
Q: Does a forklift trainer require an online forklift trainer certification?
A: If you're going the online route for forklift trainer certification, Certifyme.net is the way to go. We'll provide your trainer with the OSHA complaint online forklift trainer certification, which allows your company to train employees in house!
Q: How long does it take to get forklift certification?
A: As long as our train the trainer forklift certification classes, which can take only a few hours, depending on how well your employees do on their tests!
Sign up for your forklift trainer certification with CertifyMe.net! You'll save money in the long run, and also make your workplace safer! We're here to help with all your online forklift trainer certification needs! Get your forklift trainer certificate today with CertifyMe.net!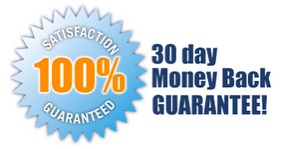 5 EASY STEPS!
Follow step-by-step instructions to get OSHA compliant!
This low-cost program can be completed anytime, anywhere!

Get Started Now By Registering Your Company For Free!
FREE 3 Year Renewals
Instant Access 24/7
Print Your Proof of Training
OSHA Accepted Nationwide
*If you are an individual not currently employed by a company use your personal name in
the 'Company Name' field.