Limited Time Offer! Free Covid-19 safety course with purchase of any Forklift or Aerial Lift Certification!
Access your free Covid-19 safety course in your members area once you have completed your purchase.

Advantages of Train the Trainer Certification
OSHA requires all employers to provide safety training for all forklift operators. Wouldn't it be great to have your own in-house safety training resource? With CertifyMe.net, you can! Our train the trainer forklift certification class allows you to designate and train specific employees to train the rest of your forklift fleet!
With our forklift train the trainer course, you'll have:
Unlimited access to online content

Convenience of having your own safety expert

Affordable prices

Lifetime support

Renewal training

– all

3-year refresher training

with CertifyMe.net is FREE!

And more
Speaking of prices, our value-added forklift train the trainer course is only $149.00! This is in addition to our other popular forklift certification classes, which are only $59.95!
Rough Terrain Forklifts – $59.95
Class 7: Electric and Internal Combustion Engine Tractors
Warehouse Forklifts – $59.95
Class 1: Electric Motor Rider Trucks
Class 4: Internal Combustion Engine Trucks – Cushion (Solid) Tires
Class 5: Internal Combustion Engine Trucks – Pneumatic Tires
Pallet Jacks & Order Pickers – $59.95
Class 2: Electric Motor Narrow Aisle Trucks
Class 3: Electric Motor Hand or Hand/Rider Trucks
Forklift Trainer Certification – $149
Class 2: Electric Motor Narrow Aisle Trucks  All Classes of Lift Trucks
Become the Forklift Trainer/Supervisor/Evaluator

Who Benefits from Our Forklift Train the Trainer Course?
New and current

CertifyMe.net

customers using our proven online operator certification program now have the option to get an additional level of compliance by completing the Qualified Trainer/Evaluator Certification.

Companies that already have a forklift training program in place and require the trainer/evaluator receive additional

training and certification

, for forklift operations,

OSHA safety compliance requirements

and hazard recognition.
Why You Need
Train the Trainer Forklift Certification
"All training and evaluation must be conducted by persons with the necessary knowledge, training and experience to train powered industrial truck operators and evaluate their competence."
An example of a qualified trainer would be a person who by possession of a recognized degree, certificate, or professional standing, or. . "who by extensive knowledge, training, and experience has demonstrated the ability to train and evaluate powered industrial truck operators." – OSHA.gov
Here's what OSHA is essentially saying: it's a great benefit for your company to have someone on site that's a certified trainer. In other words, someone who has gone through our forklift trainer program!
Who can be a Designated and Qualified Trainer/Evaluator?
These roles benefit from a forklift trainer certification:
Shop Foreman
Supervisor
Warehouse Manager
Branch Manager
Safety Officer
Owner of the Company
If your company has any of the above roles, it makes sense to sign up with CertifyMe.net for train the trainer forklift certification!
Benefits of Online Forklift
Train the Trainer Certification
✓ Fast – completed on breaks, before shift, or a long lunch
✓ Easy -anyone can do it. Designate one employee or several to handle your training needs in the future!
✓ Affordable – only $149 per trainer. And remember, our other certification classes are just $59.95!
✓ 24/7 Access – Class is ALWAYS in session!
Before employees can complete their OSHA-compliant forklift certification and receive their certificate, they'll be required to pass a hands-on practical assessment led by a qualified instructor. The instructor will guide employees on each step of the assessment, and be there to make sure everyone is kept safe and that no damage is done to equipment or the worksite. To ensure the protection of all workers, instructors need to complete a quality train the trainer certification.
Here are the benefits of having your own in-house forklift trainer:
Customized control over your own training material – and it's all OSHA compliant!
Save money on travel, third party training, time-off, and more
No loss in productivity at work while employees train
Reduce the chance of accident & injuries
Take control of your safety program – you're always in the loop with OSHA updates
Now that you are convinced that you need your own forklift trainer in-house, keep reading to learn the benefits of an online forklift train the trainer program.
IMPORTANT: OSHA does not certify, accredit or approve any forklift trainers or training programs. The responsibility for OSHA compliant forklift operator training rests with the employer. The person(s) responsible for operator training and evaluation are strongly encouraged to read and become familiar with the requirements of OSHA Standard 1910.178 for Powered Industrial Trucks.
Forklift Trainer Certification
FAQs
1. Is your online forklift trainer certificate legit?
Absolutely – we provide 100% OSHA compliant training!
2. Why is forklift trainer instruction so important?
Without train the trainer certification, it's more likely that your company could have a serious accident or injury. Or worse – according to OSHA's latest statistics, about 100 workers on average die every week on the job in the U.S. Of course, some of these accidents involve forklifts. With your own training resource available whenever you need it, you can decrease the chance your company becomes part of these sobering statistics!
3. How do I get a forklift trainer certificate?
Getting a forklift train the trainer certification is easier than you think!
4. Does a forklift trainer require an online
forklift trainer certification
?
If you're going the online route for forklift trainer certification, Certifyme.net is the way to go. We'll provide your trainer with the OSHA complaint online forklift trainer certification, which allows your company to train employees in house!
5. How long does it take to get forklift certification?
It could take an hour, or two hours, or the better part of a week. Basically, our train the trainer certification takes as long as your operators need. With our convenient & flexible online format, OSHA train the trainer instruction has never been easier. Many of our clients make sure their employees complete their train the trainer forklift certification as soon as possible, but others take a little extra time. It all depends on your particular training situation. Here's the bottom line with CertifyMe: we put forklift trainer certification timing in your hands – it's all up to you!

Register Today for
Train the Trainer Forklift Certification
!
Safety is simply too important to ignore. And having your on-site, always-available trainer is a big advantage for any company! Our forklift trainer certification class is the ideal way to increase safety, save money and decrease the chance of on-the-job accidents!
Sign up for your forklift trainer certification with CertifyMe.net! You'll save money in the long run, and also make your workplace safer! We're here to help with all your online train the trainer certification needs! For any questions about our OSHA train the trainer course, give us a call at 1-888-699-4800. Get your forklift trainer certificate today with CertifyMe.net!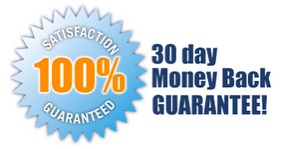 5 EASY STEPS!
Follow step-by-step instructions to get OSHA compliant!
This low-cost program can be completed anytime, anywhere!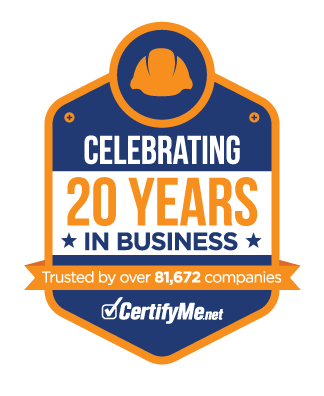 Get Started Now By Registering Your Company For Free!
FREE 3 Year Renewals
Instant Access 24/7
Print Your Proof of Training
OSHA Accepted Nationwide
*If you are an individual not currently employed by a company use your personal name in
the 'Company Name' field.