Limited Time Offer! Free Covid-19 safety course with purchase of any Forklift or Aerial Lift Certification!
Access your free Covid-19 safety course in your members area once you have completed your purchase.

Why OSHA Forklift Regulations Must be Followed
Posted by: admin on March 22, 2022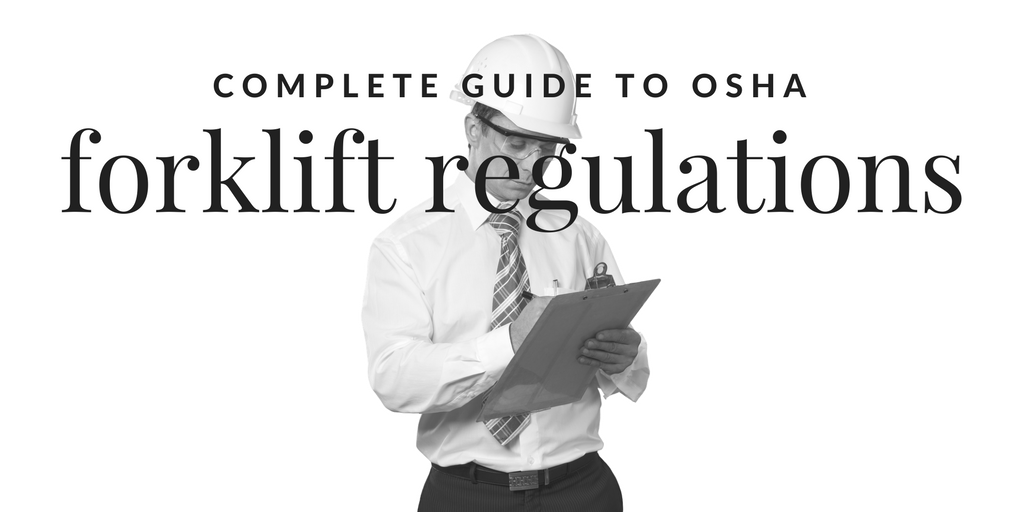 Forklifts play a key role for warehouses and other job sites. They move heavy loads quickly and safely so that jobs get done faster than ever before. Forklifts can also be used to quickly move products in and out of a warehouse. They also allow for more efficient storage. When OSHA forklift regulations are followed, these machines are incredible additions to any warehouse. Unfortunately, safety best practices are not always followed to the letter, leading to dangerous accidents in the workplace.
Forklifts cause only 1% of all warehouse or factory accidents. Yet, they account for 10% of injuries in those worksites. Each year, forklifts are involved in more than 90,000 accidents throughout the U.S. Among these accidents, 61,000 cause minor injuries, almost 35,000 result in serious injuries, and about 85 result in death of the driver or other workers.

OSHA Forklift Rules and Regulations
OSHA forklift safety rules are outlined in OSHA Forklift Standards, Part 1910, Subpart N. The title is "Powered Industrial Trucks." The subtitle is "Materials Handling and Storage." You can read the guidelines on OSHA's website. While all OSHA forklift regulations are important, a few highlights include:
Locations for Use
OSHA has forklift rules and regulations that govern areas for truck usage. They are broken down into three classes:
Class 1: Areas where flammable gases or vapors could produce explosive mixtures

Class 2: Areas where combustible dust presents a hazard

Class 3: Areas with ignitable mixtures in amounts not likely to ignite
Table N-1 provides a complete picture of these OSHA forklift regulations.
Safety Guards
High lift rider trucks must have an overhead guard that complies with ANSI guidelines for powered forklifts. If there are any hazards associated with the load, the truck must have a vertical load backrest extension.
Fuel Handling and Storage
Gas, diesel fuel, and LPG must be stored and handled using NFPA Flammable and Combustible Liquids Code guidelines.
Changing and Charging Storage Batteries
Designated battery charging stations must be set up and used at all times.

A conveyor or overhead hoist must be used to handle batteries.

Recharged truck batteries must be properly stored and maintained.

To fully charge a battery, a truck must be completely deactivated.

Defective battery vent caps must be replaced.

Employees should never smoke in the battery charging area.

Lighting in Areas Where Trucks are Used

Use auxiliary lighting when standard lighting is less than two lumens per square foot.
Control of Unsafe Gases and Fumes
Forklift carbon monoxide levels must not exceed those listed in section 1910.1000.
Safe Operation
Perhaps one of the most important OSHA forklift regulations requires all truck operators to be trained and certified. Lifts are not to be driven up to someone who is sitting or standing – untrained workers cannot ride on forklifts, either. Workers can't stand or pass under the elevated part of the truck, regardless of whether or not it is loaded. Lifts in need of repair must be taken out of service until fixed. Fuel tanks may not be filled as the truck is actively running. 
Forklift operators are required to maintain a safe distance between trucks and travel slowly up and down grades. Safe stopping is a must, so speed must be kept to a minimum. It should go without saying that stunt driving isn't allowed. Only safely arranged loads within the appropriate rated weight limit should be handled.
OSHA Forklift Training Requirements
Training is a key component of OSHA forklift regulations. According to OSHA, forklift training requirements consist of three main components: the training program itself, the topics taught, and renewal training. If you're unsure how to become OSHA compliant, keep in mind these three things.
Training Program
In order to abide by OSHA forklift safety rules, training must consist of formal written instruction, practical training, and a skills evaluation to determine the skillset of the trainee. Training courses must be led by a qualified and experienced personnel in a safe environment that doesn't put any other workers in danger (our OSHA approved online training qualifies)
Training Topics
Truck-related topics: Any

OSHA forklift rules and regulations

training classes online should include operating instructions and precautions; truck controls and instrumentation; the differences between a truck and an automobile; engine or motor operation; steering and maneuvering; vehicle capacity and stability; visibility; fork attachments; refueling or recharging batteries; performing inspections and maintenance; any operational limitations

Workplace-related topics: Different surface conditions; load composition; load manipulation and stacking; avoiding pedestrians; driving in hazardous locations; maneuvering ramps and slopes; driving in closed environments safely; navigating in narrow aisles and tight spaces
Refresher Training
Refresher training must be completed at least every three years for all employees, or as soon as any of the following occur: the operator has been caught operating the lift in an unsafe manner; the operator is involved in an accident or near-miss; the operator evaluation proves incompetency; a different type of lift is assigned; a condition in the workplace changes that can affect safety. CertifyMe.net has OSHA approved online training with refresher training included!
Do all these requirements sound overwhelming? Not to worry! CertifyMe.net offers the OSHA training online for forklifts you need to completely fulfill OSHA's forklift regulations for operators. Our courses include all required topics, components, and come with free three-year renewals for life. Everything you need to be compliant with OSHA regulations is built into our easy, online courses.
The High Cost of OSHA Violations
Fail to adequately train your employees and your organization could face expensive penalties from OSHA. A survey of 100 business owners found that more than half had their safety plans audited by OSHA. 82.5 percent had received fines from OSHA, a majority of which totaled $100,000 or more. While OSHA forklift safety regulations seem easy enough to comply with, the reality is that many organizations struggle to meet expectations. 
Even if your organization manages to avoid fines, OSHA forklift regulations exist to protect worker safety. There are many reasons why forklifts can be dangerous, including:
They can weigh up to 9,000 lbs. (three times heavier than many cars).

They can be used to load and unload heavy weights from high places.

They only have brakes in the front, making them tough to stop.

Uneven weight distribution can make them difficult to handle.

Rear-wheel drive increases the chance of tip-overs.

Full loads on the forks can obstruct the driver's view
One of the biggest safety risks is using untrained forklift workers. OSHA indicates that better training could reduce forklift accidents by about 70%.
OSHA Forklift Safety FAQs
Complying with OSHA forklift regulations can be challenging. Here are answers to common forklift safety questions to help you meet OSHA forklift safety requirements.
Does OSHA require daily forklift inspections?
You are required to inspect your forklifts at least once a day. It often helps to use a forklift maintenance checklist as part of lift inspections. The checklist allows you to track the condition of forklifts and the frequency of inspections and repairs. It can help you keep your forklifts running at peak levels for as long as possible.
Which safety precautions apply to forklifts?
Businesses that employ forklift operators are required to comply with OSHA forklift regulations. Failure to do so can result in OSHA penalties. Even worse, it increases the risk of forklift accidents.
What are the requirements to operate a forklift?
All forklift operators must be at least 18 years old and receive training and certification. If an underage or unlicensed operator is found using a lift, their employer can be penalized.
Follow OSHA forklift safety rules — you'll be glad you did. Employers that comply with OSHA standards can lower the risk of forklift accidents. They can also help their forklift operators safely and effectively perform everyday tasks.

Learn More About OSHA Forklift Regulations
Understanding what are the OSHA regulations for forklifts can be a challenge. For the complete listing of all forklift regulations, visit OSHA's 29 CFR standards page. You should stay up to date on OSHA forklift rules. This ensures you can comply with OSHA forklift safety rules now and in the future.
Of course, you can keep your workers and your workplace safe by signing up for forklift training from CertifyMe.net, too. It's the fast and affordable way to learn all you need to know about OSHA forklift regulations for operators.
Our forklift safety certification training program is designed for workers of all experience and skill levels. It focuses on a variety of forklift safety topics and can be completed in as little as one hour.
We are happy to teach you about our OSHA regulations for forklift certification and get your workers signed up for it. For more information, please contact us online or call us today at 1-888-699-4800.
Welcome to CertifyMe.net
CertifyMe.net has offered online forklift certification since 1999. With Our Convenient online program. your employess can earn their certification in an hour or less.
Browse Online Certifications:
This low-cost program can be compeleted anytime, anywhere!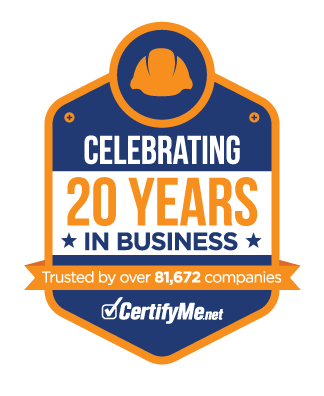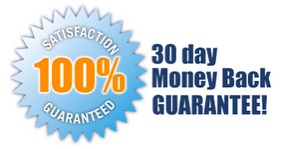 Connect with Us


Get Started Now By Registering Your Company For Free!
FREE 3 Year Renewals
Instant Access 24/7
Print Your Proof of Training
OSHA Accepted Nationwide
*If you are an individual not currently employed by a company use your personal name in
the 'Company Name' field.