Limited Time Offer! Free Covid-19 safety course with purchase of any Forklift or Aerial Lift Certification!
Access your free Covid-19 safety course in your members area once you have completed your purchase.

OSHA Certifications
CertifyMe.net offers OSHA compliant certifications. All courses are easy, affordable, and 100% online for your convenience. Choose the OSHA Certification or course you need and start it today! Call 888-699-4800 to get started.
Our OSHA certification classes and training sessions are designed to help you become familiar with wide-ranging safety techniques for operating forklifts. CertifyMe.net offers OSHA certification classes for all kids of forklift drivers – from beginners to experts.

What is OSHA Certification?
When a company is "OSHA certified," that means that every employee is up to date with OSHA approved training standards. If your company is involved in an accident, and can't provide training records for forklift drivers, you're not only non-compliant…you're also subject to expensive fines and penalties. OSHA certification is important for any company in the U.S.
How to Get OSHA Certified
With CertifyMe.net, it's a simple 5 step process to get your company certified.
Register Your Company
Register Your Operator
Student Log In
60 Minute Curriculum & Test (convenient online access for our OSHA certification materials)
Print operator cards, certification, evaluation checklists, etc.
The Benefit of Online OSHA Certifications with CertifyMe.net
At CertifyMe.net, we offer the most convenient, fast, and inexpensive courses to get you the education your workplace needs to remain compliant and able to prevent accidents. Here are some of the reasons why our products are the best options for your business:
Our online OSHA certification courses can be taken from any device with an internet connection, at work or at home.
Don't travel to an off-site training facility, or pay for outside instructors
Receive teaching guidelines and all handouts and paperwork for testing and providing workers with their certifications
Save time and overwhelm by choosing our done-for-you courses
OSHA Certification Courses Through CertifyMe.net
All of our OSHA certification courses are completely affordable and online. Check out our OSHA certification classes that can each help your workplace prevent accidents and injuries. The key to becoming a safer forklift driver is to avoid accidents in the first place. With our OSHA certification online program, you can choose the training sessions necessary to help you become OSHA compliant in no time at all – at very affordable prices!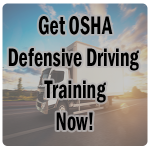 Whether your employees drive forklift or vehicles for work, Defensive Driving courses are essential to keep your workers safe on the road and to avoid hazards. We offer four driving courses: Distracted Driving, Defensive Driving, Driving Safety, and Driving Safety Basics. All of these OSHA certification courses are 30 minutes long and are compatible with any SCORM conformant learning management system. Help prevent accidents by getting your employees OSHA certified in defensive driving. Learn more today with our specialized defensive driving classes. This is one of our most popular OSHA certification courses!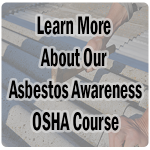 If any of your employees work around or with asbestos, the Asbestos Awareness program teaches workers of the dangers associated with asbestos, where it's often located, and how to limit their exposure. This course is online, only 45 minutes long and is divided up unto easy-to-follow sections. Any class IV employee in the country qualifies for asbestos awareness certificate. Like our other OSHA certification classes, our Asbestos Awareness training covers all the crucial safety concepts you need to know. Call for more information and get your OSHA certification online today!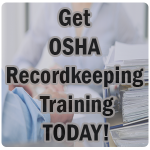 Many companies aren't up to speed with their OSHA certification, and it shows with certain recordkeeping practices. Properly documenting your safety program is important – and we'll teach you everything you need to know in this OSHA certification online course. Did you know that all work-related illnesses, injuries and fatalities are required by OSHA to be recorded and reported? Are you confused about OSHA's new recordkeeping rules? Learn everything you need to know about keeping workplace records with our OSHA Recordkeeping class in order to make sure you are staying OSHA compliant. You have questions about recordkeeping – and CertifyMe.net has the answers, thanks to this OSHA certification class. Learn more here!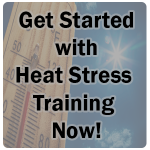 If your employees are vulnerable to heat stress, you should make sure they receive heat stress training to ensure their safety. Teach your employees the symptoms of heat stress, OSHA's standards for heat stress prevention, and how to stay protected with our Heat Stress training. Don't take chances with your safety training program. If your employees or co-workers require heat stress training, this OSHA certification course will teach you everything you need to know.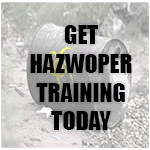 Hazardous Waste Operations and Emergency Response (HAZWOPER) training is an OSHA requirement for anyone who handles hazardous materials or waste. Many times, companies aren't sure what exactly qualifies as HAZWOPER work. Take the guesswork out of your safety program with CertifyMe.net OSHA certification classes, including this informative, easy-to-learn program. Avoid fines or other penalties by making sure you are OSHA compliant and get HAZWOPER training through our easy online certification program. Learn more about HAZWOPER training here. Already have your HAZWOPER certification? CertifyMe.net also offers an 8 hour HAZWOPER refresher course. Learn more today!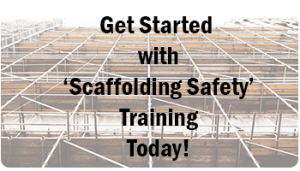 Many injuries and fatalities have stemmed from lack of proper scaffolding safety training. CertifyMe.net offers four courses that teach the proper protocols, including recognizing hazards and reducing risks of injuries, for employees who work with scaffolding. Employers can benefit from our Scaffolding Safety Training courses by keeping their employees safe and facilities OSHA-compliant. Scaffolding safety issues are always on OSHA's radar, simply because there are so many accidents and injuries related to improper scaffolding use every year. But with our four online OSHA certification classes, you and your co-workers will have the required skills & knowledge to use scaffolding the right time – every time! Register for our four training programs today!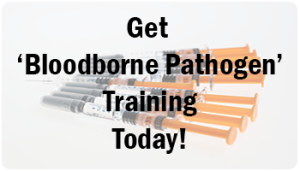 Bloodborne pathogens can be incredibly hazardous in specific lines of work, including industrial and healthcare facilities. It's crucial for employers to ensure that workers are properly trained and prepped for potential dangers while on the job. Our Bloodborne Pathogen Training OSHA certification is a great tool for becoming a well-rounded safety resource at your company – not to mention, it's also a fine addition to any job profile! CertifyMe.net offers easy and affordable Bloodborne Pathogen Training for your employees.  Learn more today!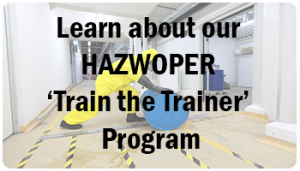 Our HAZWOPER Train the Trainer Program equips trainers with the knowledge and skills to teach other employees the critical concepts of handling hazardous materials. Hazardous Waste Operations and Emergency Response (HAZWOPER) certification is crucial to creating a safe environment for your workplace – start training your own employees today!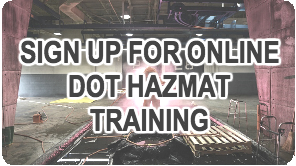 CertifyMe.net's online DOT HAZMAT Training program prepares and trains your employees in handling or transportation of hazardous materials. Our program includes the required general awareness, safety, and security classes. Ensure safety in your workplace and dodge heavy OSHA fines by signing up for our easy, affordable online DOT HAZMAT Training courses today!
Sign up for any or all of our OSHA certification classes today. They're ideal for any forklift driver that wants to become more qualified. Employers and employees alike will find every CertifyMe.net OSHA certification course easy to learn, and incredibly informative as well.

OSHA Certification FAQs to Ask Your Company Management
According to OSHA, it is your responsibility as an employer to provide a safe workplace free of hazards and to make sure employees are updated on all the right training.
To determine if your workplace needs OSHA certification training or OSHA certification online, answer these questions:
Is additional training required? Have we experienced more accidents than normal, or failed a recent safety inspection?
Is the training recommended to improve safety and health? Have we introduced new types of hazardous materials, equipment, or procedures?
Do I want to prevent accidents through properly trained workers?
If any of your employees participate in the following roles and activities, they need both initial and ongoing training:
Operate machinery and equipment
Handle hazardous materials
Supervise these activities
Training & Timing: How Long Does OSHA Certification Last?
We're always asked if our OSHA certification lasts forever. Unfortunately, no. Fortunately, however, CertifyMe.net is here to help when the training expires. How long does OSHA certification last? Training is valid for three years, at which you can activate our simple recertification process.
Our recertification training is just one more reason why we're the preferred training partner for OSHA compliance.
How Much Does OSHA Certification Cost?
Less than you probably think. We provide comprehensive OSHA compliance training for much less than other so-called "training experts." And best of all, your employees can take their training when it's convenient for their schedules. Our prices range from $59.95 (regular training courses) to $149.00 (trainer / evaluator certification). For more information, check out our course catalog and pricing.
Rather than wonder how you're going to get your workplace trained with all the most important OSHA certification courses, choose CertifyMe.net and simply purchase our OSHA-compliant programs.
With OSHA trainings for warehouse forklifts, pallet jacks, rough-terrain forklifts (perfect for construction site OSHA certifications) and more, CertifyMe.net offers one-stop shop convenience – and the peace of mind knowing your entire workforce is OSHA compliant. It's hard to put a price tag on that, but rest assured, our affordable pricing program makes it easier than ever to get OSHA certifications implemented in no time at all! Speaking of price tags, OSHA certification costs aren't a concern with CertifyMe.net. We keep prices low and your safety standards high.
Choose the training program you need for your business, remain compliant with OSHA standards, and provide all of your employees with the OSHA safety certification cards they need, all with the fast and affordable online courses from CertifyMe.net!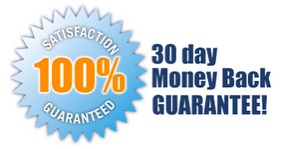 5 EASY STEPS!
Follow step-by-step instructions to get OSHA compliant!
This low-cost program can be completed anytime, anywhere!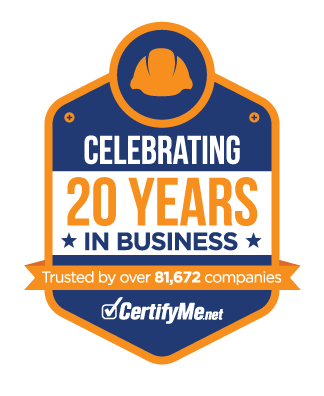 Get Started Now By Registering Your Company For Free!
FREE 3 Year Renewals
Instant Access 24/7
Print Your Proof of Training
OSHA Accepted Nationwide
*If you are an individual not currently employed by a company use your personal name in
the 'Company Name' field.