Sit Down Forklift Certification
Get Sit Down Forklift Certification Today with CertifyMe.net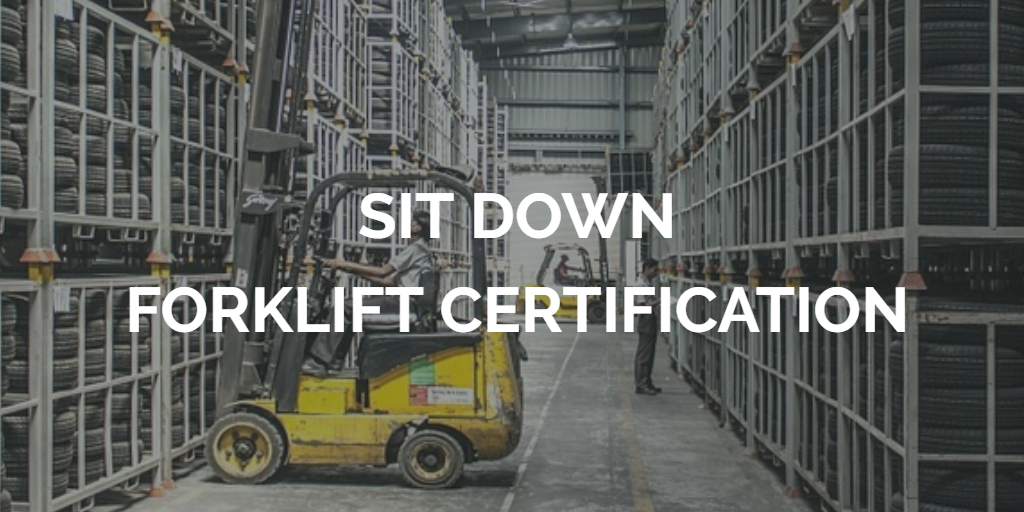 The U.S. Occupational Safety and Health Administration (OSHA) requires that employers provide thorough training for all employees that operate powered industrial trucks (another term for forklifts). One of the most common types of forklifts – in fact, the most widely used throughout the world – is the sit down forklift.
What are sit down forklifts, and how can sit down forklift certification help your job prospects?
CertifyMe.net enables your entire sit down forklift fleet to become OSHA compliant, for much less money than you think! With our affordable training courses and lifetime support, CertifyMe.net is proud to be your training partner from this day forward!
Sit Down Forklift Certification – The Smart Choice for a Safer Workplace
A sit down forklift is any industrial powered truck where the operator controls the lift from a sit-down position. Most forklifts on the market today (both gas-powered and electric) are classified as sit down forklifts. This type of powered industrial truck differs from the stand up forklift, in which the operator is in a stand-up configuration.
Sit down forklifts are used in the following workplaces:
Warehouses
Construction sites
Distribution centers
HAZWOPER / hazardous waste cleanup sites
Dockyards
Ports
Terminals
And many more
Sit down forklift certification is required for every employee that uses this type of forklift, and CertifyMe.net has OSHA approved, 100% compliant training courses for this purpose!
If you're looking to increase your chances of getting sit down forklift jobs, CertifyMe.net has the training and OSHA certification you need. With our training program, you'll enjoy the following benefits:
Greater confidence. Once you're properly trained with OSHA guidelines, you'll have the confidence to perform your sit down forklift job better than ever before!
Firm foundation of knowledge. CertifyMe.net has different training packages to cover a wide range of sit down forklift jobs. From safety supervisor (our Train the Trainer course) to regular forklift tasks, we'll give you the knowledge and skills you need to succeed.
Optimal career choices. Employers are always looking for the best-trained sit down forklift drivers – and those with the proper OSHA certification always go to the top of the list! Separate yourself from other job candidates – sign up with CertifyMe.net today!
Contact CertifyMe.net Today – We're Your Go-To Source for OSHA-Approved, Affordable Sit Down Forklift Training!
The best way to ensure you're at the top of any employer's wish list is to have the most recent OSHA sit down forklift training available. And CertifyMe.net, with our convenient, learn-as-you-go learning format, is the leader in OSHA compliance.
It's easier than you think to get sit down forklift certification:
Browse our complete line of sit down forklift certification courses to get started today!
In just 5 easy steps, you'll be on your way to becoming a better sit down forklift operator – and a safer sit down forklift operator.
We also offer lifetime support, along with free sit down forklift renewal training as well! Thanks for visiting CertifyMe.net. If you have any questions about our OSHA certification or sit down forklift jobs, give us a call today at 1-888-699-4800, or visit our contact page for other ways to get in touch with the premier OSHA online training experts.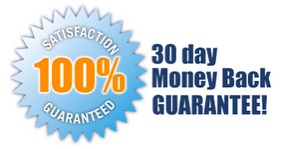 5 EASY STEPS!
Follow step-by-step instructions to get OSHA compliant!
This low-cost program can be completed anytime, anywhere!

Get Started Now By Registering Your Company For Free!
FREE 3 Year Renewals
Instant Access 24/7
Print Your Proof of Training
OSHA Accepted Nationwide
*If you are an individual not currently employed by a company use your personal name in
the 'Company Name' field.