Limited Time Offer! Free Covid-19 safety course with purchase of any Forklift or Aerial Lift Certification!
Access your free Covid-19 safety course in your members area once you have completed your purchase.

Cost of Forklift Certification with CertifyMe.net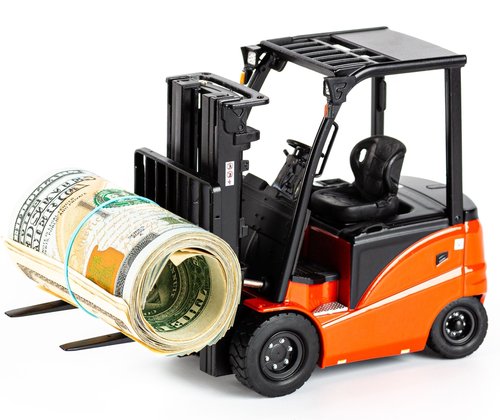 CertifyMe.net's comprehensive online training program allows you to train from anywhere with an internet connection. We're 100 percent aligned with OSHA standards and regulations. For just $59.95, you can get your employee forklift certified in about an hour. Our forklift certification cost just can't be beat. Once training is complete, participants can print proof of certification immediately – they'll receive an additional hard copy via mail in about a week. Our courses are compatible with all devices, and we offer a 100 percent money-back guarantee. With so many perks associated with CertifyMe.net, why not give us a try?
Courses Included with Forklift License Cost
Targeted training that's specific to the type of forklift your organization depends upon helps make us the best choice for online certification. We offer classes for six different types of powered industrial trucks, including: warehouse forklifts (Classes 1, 4 and 5); pallet jacks and order pickers (Class 2 and 3) and Class 7 rough terrain forklifts. We also offer a forklift certification course for qualified trainers/evaluators. All of our forklift certification courses are available in both English and Spanish. With an affordable forklift certification cost, there's no reason you should delay getting you or your employees certified.
Get the peace of mind that comes with our forklift license classes – plus, your employee will be safer & more productive on the job! The forklift certification cost is well worth the benefits your employees will receive.

Online Course Options and Forklift Certification Cost
Looking for a bit more information about forklift training costs and what to expect from our coursework? We offer classes that teach employees how to safely and effectively use a wide range of lifts, including:
Warehouse Forklifts |

Training Cost: $59.95 
This course covers OSHA certifications for Class 1, 4 and 5 Forklift Certifications.
Class 1:   Electric Motor Rider Trucks
Sit down rider – electric, Stand up rider counterbalanced – electric
Class 4:  Internal Combustion Engine Trucks – Cushion (Solid) Tires
Sit down rider fork, gas or LPG, Fork, counterbalanced
Class 5:  Internal Combustion Engine Trucks – Pneumatic Tires
Sit down rider fork, gas or LPG, Fork, counterbalanced
Languages:  English, Spanish
Looking for affordable forklift certification cost and comprehensive training content? These programs are for you!
Pallet Jacks & Order Pickers  |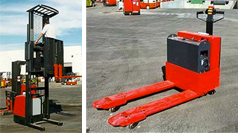 Training Cost:

$59.95

This course covers OSHA certifications for Class 2 & 3 Forklift Certifications.
Class 2:  Electric Motor Narrow Aisle Trucks
High-lift straddle, Order picker, Reach type outrigger, Side loaders, turret trucks,
swing mast and convertible turret/stock pickers, Low lift pallet and platform (rider) certification.
Class 3:  Electric Motor Hand or Hand/Rider Trucks
Low lift platform, Low lift walkie pallet, Reach type outrigger, High lift straddle, High lift
counterbalanced, Low lift walkie/ricer pallet certification.
Languages:  English, Spanish
Need to keep your forklift license costs down and also get the best OSHA compliant forklift training and certification? Sign up for our Pallet Jacks & Orders Pickers classes today!
Rough Terrain Forklifts  |

Training Cost:

$59.95

This course covers OSHA certifications for Class 7 Forklift Certifications, ideal for construction sites and other work that requires heavy-duty lifts.
Class 7:  Electric and Internal Combustion Engine Tractors
Sit down rider Class 7 – Rough Terrain Forklift Trucks, Straight mast forklift,
Extended reach, Telescopic, Extended Boom, and Straight Mast Rough Terrain
Forklift certification.
Languages:  English, Spanish
Some companies worry about forklift certification cost when it comes to rough terrain forklifts. CertifyMe.net offers outstanding training content at the right price!
Qualified Trainer/Evaluator Certification
Pricing: $149.00 
Description:  Note: The completion of online Trainers Certification is NOT intended for use as an operator safety-training program and does not include any operator training materials, cards or certificates. It is intended to accompany the online operator-training program. If you're looking to keep forklift certification costs down over the long haul, this is a great option for your company!
Languages:  English, Spanish

Frequently Asked Questions About Forklift Certification Costs
If you're still unsure of how online forklift certification costs work or whether they're a good investment for your company, allow us to further clarify by answering a few FAQS:
What is a Forklift License?
A forklift license is simply proof that a forklift driver has had OSHA compliant training on how to use powered industrial trucks. With CertifyMe, your employees have all the necessary paperwork to show they're trained – thus, they have their forklift license!
How Old Do You Have to be to Drive a Forklift?
Per OSHA regulations, it's illegal for anyone under the age of 18 to operate a forklift. So long as you're 18 and pay forklift training costs, you can train with CertifyMe.net.
Can a Forklift License be Reused at Another Jobsite?
Once your employee has successfully passed CertifyMe.net forklift license class and has their forklift license, they can operate powered industrial trucks at any jobsite in the United States.
What Does this Forklift Certification and Forklift License Class Cost Include?
CertifyMe.net forklift certification prices include online training and certification, a forklift certification evaluation form for use in the hands-on in-house evaluation and printed originals of the certificate and operator card. The price of each course also includes free renewal certification after three years. You pay only for the courses you need, when you need them. Pay online by credit card or check via our secure payment page.

Invest in Forklift Certification Costs
The forklift training and certification opportunities offered by CertifyMe.net are the definition of convenient. Your employees can train from any device and any location, so long as they have an internet connection. At just $59.95, our forklift certification prices are an incredible value. OSHA routinely levies hundreds of thousands of dollars in fines against companies that employ uncertified lift operators. The savings associated with proper certification are incomparable. 
There are also the safety and efficiency perks to consider. A trained employee tends to be more productive and less accident prone than someone without proper certification. For these reasons and many more, choose CertifyMe.net for all your forklift training needs. 
Have questions about our courses, costs, or resources? Our OSHA-compliant forklift training consultants are standing by to address your concerns. Call 888-699-4800 today to get the clarification you need to get training started.
Watch this Video To Learn More!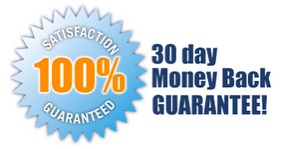 5 EASY STEPS!
Follow step-by-step instructions to get OSHA compliant!
This low-cost program can be completed anytime, anywhere!

Get Started Now By Registering Your Company For Free!
FREE 3 Year Renewals
Instant Access 24/7
Print Your Proof of Training
OSHA Accepted Nationwide
*If you are an individual not currently employed by a company use your personal name in
the 'Company Name' field.