Limited Time Offer! Free Covid-19 safety course with purchase of any Forklift or Aerial Lift Certification!
Access your free Covid-19 safety course in your members area once you have completed your purchase.

Forklift Certification Cost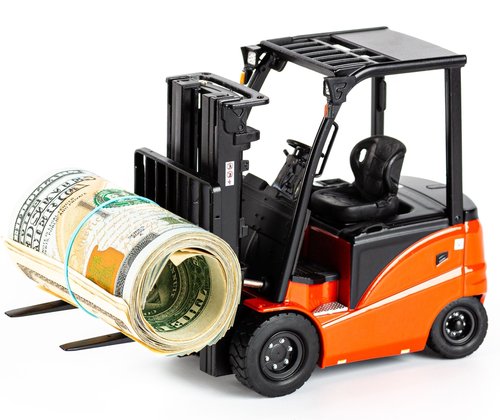 CertifyMe.net's comprehensive online training program allows you to train from anywhere with an internet connection. We're 100 percent aligned with OSHA standards and regulations. For just $59.95, you can get your employee forklift certified in about an hour. Our forklift certification cost just can't be beaten. Once training is complete, participants can print proof of certification immediately – they'll receive an additional hard copy via mail in about a week. Our courses are compatible with all devices, and we offer a 100 percent money-back guarantee. With so many perks associated with CertifyMe.net, why not give us a try?
Understanding Forklift Certification Cost
Forklift certification costs depend on a few things. The training itself, materials, and testing fees all play a part. If you need more advanced training, that might cost extra too. Sometimes, the location and who's giving the training can affect the price.
Online forklift certification courses have various prices. Some are all-inclusive, covering the training, materials, and exam fees. Others might charge separately for these things. The cost can also change based on if you need additional features like rush processing or printable certificates. Comparing different options helps find the best deal.
Getting a certified forklift operator involves expenses. The cost of forklift certification includes training, materials, and testing. Online courses offer varied pricing. Some bundle everything together, while others charge separately. Examining options is key to finding the right fit.

Benefits of Online Forklift Certification
Getting certified to operate a forklift online has some benefits. You can learn at your own pace from anywhere, which is super convenient. Our online courses include videos and interactive lessons, making them easier to understand. Plus, you can access the training materials even after getting certified, which is great for reviewing.
People might worry if online forklift certification is real. It's essential to choose a legitimate and recognized course. Look for courses that follow the safety standards set by organizations like OSHA. Some websites might offer fake certifications, so be careful and do research before signing up.
If you're wondering, "Is online forklift certification legit?" – the answer is it can be if you choose a credible course. Stick to courses that meet industry standards and have good reviews. Don't fall for cheap or too-good-to-be-true offers, as they might not be genuine certifications. Always prioritize safety and quality when deciding on online forklift training.
Exploring OSHA Forklift Certification Cost
How much does forklift certification cost? The price depends on where you get trained and what's included. Some training places bundle everything, like learning materials and the test fee, into one cost. Others might charge separately for each thing. It's important to remember that the cost can also depend on the kind of forklift training you need, like basic or advanced.
OSHA forklift certification costs are a small price to pay for licensure. It means you know how to safely operate a forklift, which helps prevent workplace accidents. This keeps you and your co-workers safe. It's also good for employers because they avoid fines and other problems if they follow OSHA rules. Being certified also shows that you're serious about your job and can give you an edge when looking for work.
Hands-On Forklift Training Options
Hands-on training for forklift operators is really important. While online courses teach you the basics, hands-on practice helps you understand how to safely drive and operate a forklift. It's like learning to ride a bike – you must do it to get the hang of it. Hands-on training lets you experience things like steering, lifting, and maneuvering in real-life situations.
With forklift certification costs handled, you may be curious about the hands-on aspects of training. If you're getting certified online, having hands-on forklift training is wise. Some places offer this as an add-on. It's usually done in person, with an instructor guiding you through real forklift tasks. This way, you can practice what you've learned online and ask questions as you go. Some companies even provide on-the-job training once you're hired, which is a great chance to apply what you've learned practically.
People Also Ask (FAQs)
How much does it cost to get a forklift certification? It's a question we get a lot – let's answer a few other frequently asked questions below.
What does OSHA require for forklift?
According to OSHA rules, if you drive a forklift at work, your employer has to teach you how to check and fix the forklift. You need to be at least 18 years old, and every three years, you have to get certified again. Thankfully, OSHA forklift certification costs are paid for by your employer.
What does it mean to be forklift certified?
Getting a forklift certification means you've finished a training course that teaches you how to use a forklift safely and correctly. This training makes sure you know how to operate the forklift without hurting yourself or damaging things at your workplace. The cost of forklift certification really pays for itself in the long run.
Why is it a big deal to be forklift certified?
Forklift drivers who are trained well feel sure of themselves and work smoothly. When drivers can correctly handle the forklifts and loads, things get done faster and safer. If workers are certified by OSHA, they trust each other more in the workplace, and your business will become even more effective.

Don't Let the Cost of Forklift Certification Stop You
CertifyMe.net provides incredibly convenient forklift training and certification options. Your employees can easily train from any device and location as long as they have an internet connection. Our forklift certification costs are priced at just $59.95, offering excellent value. Companies without certified lift operators often face substantial fines from OSHA, making proper certification a cost-effective choice.
There are notable benefits in terms of safety and efficiency, too. Trained employees tend to be more productive and less prone to accidents than uncertified individuals. These advantages make choosing CertifyMe.net for your forklift training a smart decision.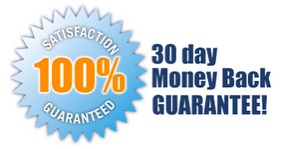 5 EASY STEPS!
Follow step-by-step instructions to get OSHA compliant!
This low-cost program can be completed anytime, anywhere!

Get Started Now By Registering Your Company For Free!
FREE 3 Year Renewals
Instant Access 24/7
Print Your Proof of Training
OSHA Accepted Nationwide
*If you are an individual not currently employed by a company use your personal name in
the 'Company Name' field.