Limited Time Offer! Free Covid-19 safety course with purchase of any Forklift or Aerial Lift Certification!
Access your free Covid-19 safety course in your members area once you have completed your purchase.

How Long is Forklift Certification Good For?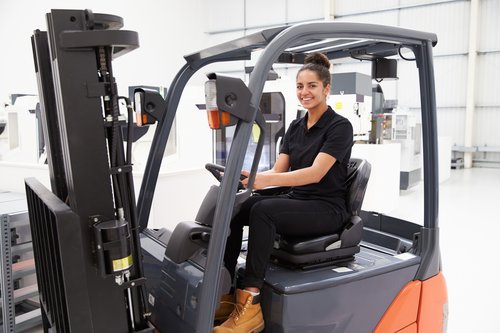 Does your company have a forklift safety program, and are you confident that it's effective? How long does the forklift certification last? Can you renew the forklift license online? CertifyMe.net receives plenty of questions from HR personnel and safety supervisors about forklift training regarding forklift certification expiration and how to renew your forklift license, and we have the answers.

How Long Does Forklift Certification Last?
You know that forklift training certification is essential to keep your operation running smoothly, safely, and economically. But how long is a forklift certification good for? Since the forklift industry is constantly changing with new safety regulations from OSHA, forklift certification expires after three years. OSHA holds the owner responsible for the employees' forklift training, certification and recertification. At CertifyMe.net, we make recertification easy.
Why Is Recertification Important?
During an OSHA inspection, an operator with an expired forklift certification can cause your company to be penalized and fined. As an employer, it's your responsibility to see that your forklift operators renew their expired forklift certifications on time. CertifyMe.net provides the best online forklift training available, and we can also help with all your other lift license renewal requirements! It's part of our pledge to deliver the most comprehensive and affordable OSHA compliant forklift training and recertification program you'll find anywhere.
Initial training and certification is important – and so is staying compliant! Many companies have been fined and penalized from accidents that occur just after an operator's 3-year anniversary. We'll ensure you always know the answer to the question, how long do forklift certifications last?
 Here are some of the benefits that come with our renewal and recertification training:
1. Convenience
Just like regular training from CertifyMe.net, our Three Year Renewal training offers the ultimate in convenience and employer-friendly function. No need for 3rd party off site training, no need to waste time with excessive paperwork. It's easy to get every forklift operator recertified – simply login to our Three Year Recertifications portal, and go from there. Your operators will be recertified in no time!
2. Safety
With forklift license renewal from CertifyMe.net, your workers are better prepared to properly handle workplace hazards. More than being a federal requirement, renewal training simply makes good sense from a safety standpoint for both forklift drivers and employers alike. Employees who are certified have learned to identify hazards and avoid them, which helps prevent accidents in the workplace.
3. Cost
All existing CertifyMe.net customers enjoy renewal training at no extra cost. Our in-depth forklift training courses include free three-year renewals. With other programs, you must pay for the cost of recertification along with other expenses, such as time-off for your employees and travel expenses if they must attend the training elsewhere. Avoid costly expenses with CertifyMe.net. Along with free renewal training, we also have a value-added Qualified Trainer/Evaluator Certification course as well!
4. Peace of Mind
OSHA citations can carry heavy penalties. When your drivers' forklift certification expires, don't hesitate to get it renewed with forklift recertification training through CertifyMe.net. You'll rest easier and have the peace of mind that comes with knowing your workplace is safer and your company is OSHA-compliant. OSHA penalties carry a significant cost even without an accident being part of the equation. If an accident occurs and the operator has an expired forklift certification, those penalties can increase significantly.
Now that you know how long a forklift certification is good for, there's no excuse to have any non-compliant forklift operators. And with CertifyMe.net, you'll always know every employee's current status. Sign up today!
How to Get Forklift Renewal Training for Your Employees
CertifyMe.net has made it easier than ever to get 3-year renewal training. Now that you know how long does a forklift certification last, you can simply set a reminder before the 36-month mark for all your forklift operators. 
The process is super simple as a CertifyMe.net customer. Here's all you have to do:
Navigate to our

Three Year Recertifications

page.

Login with your username and password.

Complete the hands-on evaluation training.

Once they pass, print the cards and certificates.

File the records in the employee's HR file

That's it – they're good to go for another 3 years!
Why OSHA Requires Forklift Recertification Training
OSHA is an organization that puts worker safety at the forefront. Business owners understand OSHA's role in their daily operations, as they set regulations required to keep a business running smoothly – including requiring all forklift operators be certified and recertified every three years. For companies caught with expired certifications, fines are hefty! Keep your operations safe by ensuring its workers stay up-to-date on their certification training for optimal safety compliance success.
Since forklift regulations and safety guidelines are always changing, OSHA established the 3-year benchmark to make sure every forklift operator's credentials are valid. From the time of a driver's initial training to the 3-year mark (or even 1 or 2 years), there could be significant safety updates. Three Year Recertifications ensure that recent tweaks to any safety legislation are always captured. Simply put, renewal training is a win-win for employers and employees!
Benefits to Up-to-Date Forklift Certification
Here are more of the many benefits your company will derive from OSHA's forklift certification requirements followed up by license renewal training every three years:

Reduced number of workplace injuries and fatalities
Staying up to date on the latest safety and operating practices and procedures
Saving money by having fewer property and equipment repair and replacement bills
Having a competitive edge in your industry by attracting the very best equipment operators
Increased workplace productivity and revenues through more efficient workers and fewer accidents
There is a lot to like about forklift recertification training, with free recertification every three years. But keep in mind that you need a quality forklift safety training provider.
From their initial training to three year recertification, CertifyMe.net ensures your operators always have a valid, OSHA compliant forklift license in their HR file – and that's important in case your company is ever audited or inspected by OSHA!

Forklift Recertification FAQs
You may have plenty of questions about renewing expired forklift certification, and CertifyMe.net has the answers! Some of the issues we're often asked about forklift operator certification and forklift certification expiration are included below, along with our answers.
Is there a standard process to follow for how to renew your forklift license?
The process to renew a forklift license is straightforward. Sign up for an OSHA-approved forklift safety training renewal program before the forklift certification expires. Complete the program, and you're good to go.
What happens if a forklift license lapses?
OSHA requires employees to have a valid forklift license if they use a lift as part of their everyday work. Workers found to be operating a forklift without a valid license or with an expired forklift certification are out of compliance with OSHA requirements. In these instances, they can put themselves and others in danger. Meanwhile, their employers could face OSHA penalties.
How long does forklift certification last?
Three years after a forklift operator's initial certification, OSHA regulations require forklift drivers to renew their operator cards. CertifyMe.net has affordable and convenient forklift programs that renew expired forklift certifications and allow your workers to renew their forklift licenses online. Our programs are perfect for all business types and sizes. Renewal training may be required sooner than three years if a driver is seen operating a forklift in an unsafe manner, is in an accident involving a forklift or there are changes in the working environment or type of lift equipment.
How long does forklift certification last after renewal training?
Similar to their first certification, every employee's new forklift certification lasts another 3 years. So think of OSHA compliant forklift training as a 3-year cycle. We'll help keep your training on track!
How and where do my employees renew their forklift licenses?
After "how long do forklift certifications last," the 2nd-most frequent question we get on renewals is, "how do my forklift operators get their renewal training?" 
Well, CertifyMe.net has a simple, streamlined process. Just have your workers login to our Three Year Recertifications page, complete their hands-on evaluation, and print their cards once they pass. 
Can workers enroll in recertification training before their current forklift certification expires
Licensed forklift operators can enroll in recertification training any time they choose. They don't have to wait for their current forklift certification to expire. When licensed operators complete the training, they will receive an updated forklift license. This forklift certification expires three years from the date it is issued.
Are there any instances in which a worker will need to complete forklift recertification training before their current license expires?
Typically, only safety violations and new equipment use are the only reasons why a forklift operator needs training before the 3-year renewal period.
What is the best option for forklift recertification training?
CertifyMe.net is a leading provider of forklift recertification training. We offer an extensive training program that can teach your workers about different types of forklifts, common forklift accidents, and other forklift topics

Renew your Forklift Licenses Online with CertifyMe.net Today!
The choice is easy. Sign up today with CertifyMe.net – we've been the country's number one web-based forklift training provider since 1999, so enroll your workers in our online forklift license class now! We're with you every step of the way from initial certification to expired forklift certification renewal training and beyond! Register your company with CertifyMe.net and let us take care of all your forklift license renewal needs.
If you have more questions about renewing forklift licenses or scheduling forklift license renewal courses, contact us online or call us at (888) 699-4800 to talk to an expert about OSHA regulations and recertification.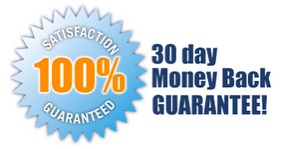 5 EASY STEPS!
Follow step-by-step instructions to get OSHA compliant!
This low-cost program can be completed anytime, anywhere!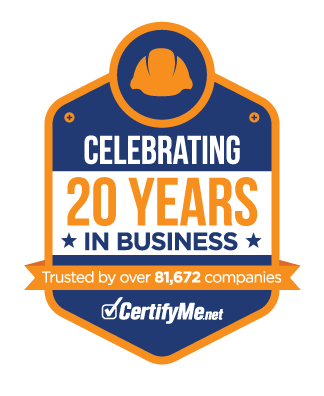 Get Started Now By Registering Your Company For Free!
FREE 3 Year Renewals
Instant Access 24/7
Print Your Proof of Training
OSHA Accepted Nationwide
*If you are an individual not currently employed by a company use your personal name in
the 'Company Name' field.