Limited Time Offer! Free Covid-19 safety course with purchase of any Forklift or Aerial Lift Certification!
Access your free Covid-19 safety course in your members area once you have completed your purchase.

How to Renew Your Forklift License Quickly and Easily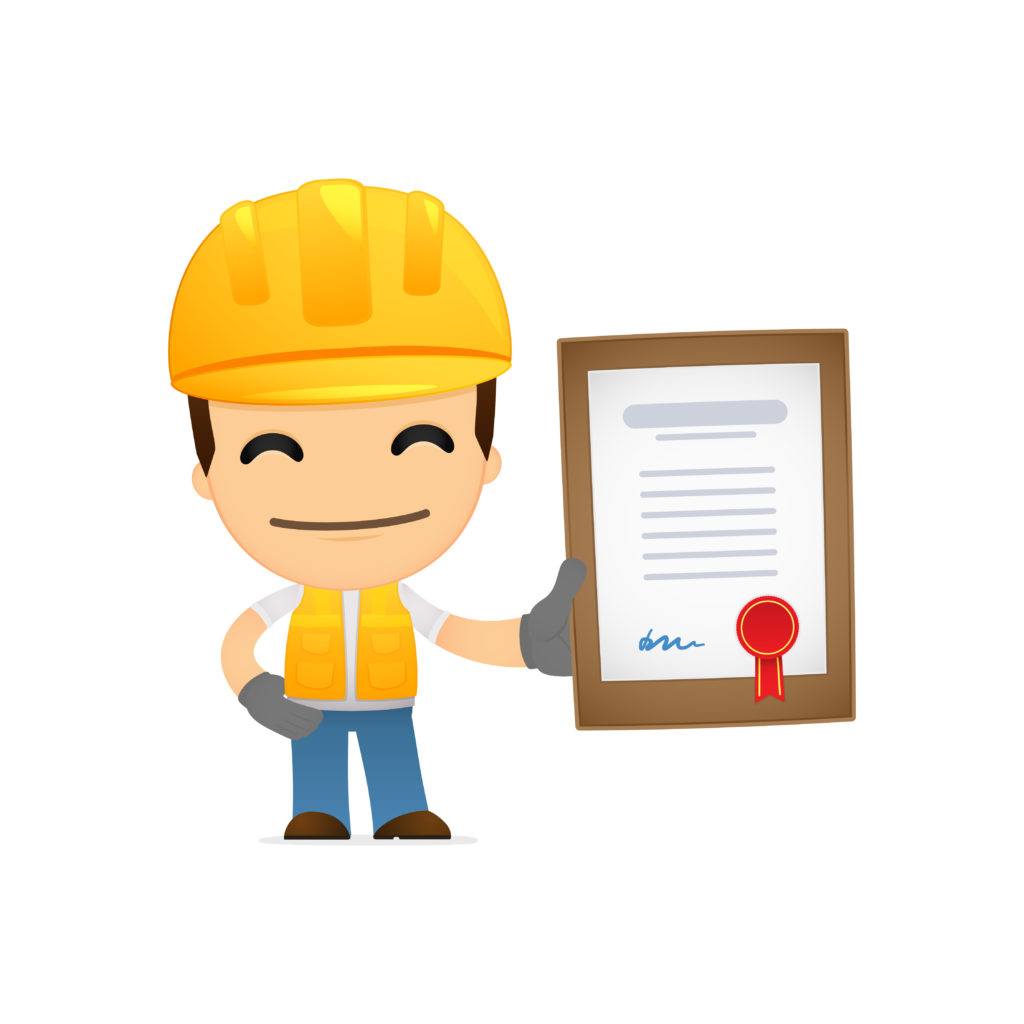 Does your company have a forklift safety program, and are you confident that it's effective? How long does the forklift certification last? Can you renew the forklift license online? CertifyMe.net receives plenty of questions from HR personnel and safety supervisors about forklift training regarding forklift certification expiration and how to renew your forklift license, and we have the answers.
How Long Does Forklift Certification Last?
You know that forklift training certification is essential to keep your operation running smoothly, safely, and economically. But how long is a forklift certification good for? Because industry is constantly evolving with new machines coming online and new hazards to navigate, forklift certification expires after three years. OSHA holds the owner responsible for the employees' forklift training, certification and recertification. At CertifyMe.net, we make recertification easy.
Why Is Recertification Important?
During an OSHA inspection, an operator with an expired forklift certification can cause your company to be penalized and fined. As the employer, it's your responsibility to see that your forklift operators renew their expired forklift certifications on time. CertifyMe.net provides the best online forklift training available, and we can also help with all your other lift license renewal requirements! It's part of our pledge to deliver the most comprehensive and affordable OSHA compliant forklift training and recertification program you'll find anywhere.

Here are some of the benefits that come with our renewal and recertification training:
1. Convenience
Forklift certification expiration doesn't have to be a hassle. Your employees can renew their forklift license online, so it can be accomplished at your facility or anywhere that's convenient and there's an internet connection. As soon as the training is completed, the forklift renewal certificates can be immediately downloaded and printed. Our training is designed to work around your schedule, and not the other way around. It doesn't get more convenient than when you choose to renew forklift licenses online with CertifyMe.net! If your workers waited until the forklift certification expiration, they can still get the certificate in time to continue working without penalty. It only takes about an hour to complete training.
2. Safety
With forklift license renewal from CertifyMe.net, your workers are better prepared to properly handle workplace hazards. More than being a federal requirement, renewal training simply makes good sense from a safety standpoint for both forklift drivers and employers alike. Employees who are certified have learned to identify hazards and avoid them, which helps prevent accidents in the workplace. They also learn what to do if an unavoidable situation occurs to reduce injury and damage. Don't let forklift certification expiration to compromise the safety of your team. If you're not sure how to have your workers renew their forklift licenses, you've come to the right place to learn!
3. Cost
Concerned about the forklift renewal cost to recertify your drivers? Don't be. With CertifyMe.net, there's no need to worry since our in-depth forklift training courses include free three-year renewals. With other programs, you must pay for the cost of recertification along with other expenses, such as time-off for your employees and travel expenses if they must attend the training elsewhere. These expenses can add up, plus you must adjust your company's operating schedule to accommodate employees being gone for work training. With our training, your employees can renew their forklift training certification online, for free!
4. Peace of Mind
OSHA citations can carry heavy penalties. When your drivers' forklift certification expires, don't hesitate to get it renewed with forklift recertification training through CertifyMe.net. You'll rest easier and have the peace of mind that comes with knowing your workplace is safer and your company is OSHA-compliant. OSHA penalties carry a significant cost even without an accident being part of the equation. If an accident occurs and the operator has an expired forklift certification, those penalties can increase significantly.
Check out this video on forklift certification expiration and license recertification, and your role as the employer. Don't get caught with employees who have an expired license. Protect your company and your workers by getting them recertified. Forklift renewal costs nothing, and saves you both money and injuries.
Why OSHA Requires Forklift Recertification Training
The primary purpose behind OSHA's regulations is worker safety. As a business owner, you already know about OSHA's involvement in your everyday operations. OSHA sets workplace safety laws and regulations you need to follow if you want to stay in business. This includes requiring all forklift operators to receive certification training, as well as follow-up recertifications a minimum of every three years. Don't let forklift certification expiration leave your operations less safe and open to fines.
OSHA is constantly changing and updating regulations, which is addressed in recertification. Forklift certification expiration leaves your employees likely to forget safety protocols, particularly those they don't frequently need. Getting your workers recertified every three years ensures they are aware of all essential updates. It also refreshes their memories about best practices in various situations they may encounter. If they haven't faced a specific situation, they may forget the correct protocols for handling it.
New technology continues to change the design and function of forklifts. Renewing an expired forklift certification introduces workers to the requirements associated with the newest equipment to ensure they are prepared for all kinds of situations. Employees can renew their forklift license online. As an employer, you can be more confident in the ability of your workers as they stay up to date on forklift recertification. 
Benefits to Up-to-Date Forklift Certification
Here are more of the many benefits your company will derive from OSHA's forklift certification requirements followed up by license renewal training every three years: 

✓ Reduced number of workplace injuries and fatalities
✓ Staying up to date on the latest safety and operating practices and procedures
✓ Saving money by having fewer property and equipment repair and replacement bills
✓ Having a competitive edge in your industry by attracting the very best equipment operators
✓ Increased workplace productivity and revenues through more efficient workers and fewer accidents
There is a lot to like about forklift recertification training, with free recertification every three years. But keep in mind that you need a quality forklift safety training provider.
By choosing CertifyMe.net for forklift safety training, you can ensure your lift operators comply with OSHA standards. When forklift certification expiration occurs (or, better yet, just before) your workers can renew their forklift license online at their convenience. The program usually takes only about one hour to complete and updates workers about a variety of forklift safety topics. Plus, your workers will receive an up-to-date forklift license and certification card after they complete the program. The license and certification card verify your workers remain legally authorized to use forklifts at your worksites.

Forklift Recertification FAQs
You may have plenty of questions about renewing expired forklift certification, and CertifyMe.net has the answers! Some of the issues we're often asked about forklift operator certification and forklift certification expiration are included below, along with our answers.
Q: Is there a standard process to follow for how to renew your forklift license?
The process to renew a forklift license is straightforward. Sign up for an OSHA-approved forklift safety training renewal program before the forklift certification expires. Complete the program, and you're good to go.
Q: What happens if a forklift license lapses?
OSHA requires employees to have a valid forklift license if they use a lift as part of their everyday work. Workers found to be operating a forklift without a valid license or with an expired forklift certification are out of compliance with OSHA requirements. In these instances, they can put themselves and others in danger. Meanwhile, their employers could face OSHA penalties.
Q: How long does forklift certification last?
Three years after a forklift operator's initial certification, OSHA regulations require forklift drivers to renew their operator cards. CertifyMe.net has affordable and convenient forklift programs that renew expired forklift certifications and allow your workers to renew their forklift licenses online. Our programs are perfect for all business types and sizes. Renewal training may be required sooner than three years if a driver is seen operating a forklift in an unsafe manner, is in an accident involving a forklift or there are changes in the working environment or type of lift equipment.
Q: How long does forklift certification last after renewal training?
After your workers complete CertifyMe.net forklift operator recertification training, their operators' licenses and certifications are valid for three years. OSHA established the forklift certification expiration and renewal requirement to ensure that employers always have qualified and properly trained drivers on the job. Regardless of whether your workplace is a warehouse, construction site or anywhere else forklifts are used, your operators will need to be recertified after 36 months. Our free three-year renewal training is another reason to enroll your drivers in CertifyMe.net's online program! And, for more information about renewing an expired forklift certification, check out this blog post.
Q: How and where do my employees renew their forklift licenses?
Here's how our forklift recertification program works and what's involved in renewing an expired forklift certification. CertifyMe.net offers exclusive three-year renewal programs for all of our client companies. If your forklift operators were originally trained and certified through our school, they can renew their forklift licenses online. License renewal is just a few keyboard clicks away, and with CertifyMe.net, recertifications are free for life. As your forklift drivers reach the three-year mark since their initial certification or last renewal, don't wait for the forklift certification's expiration. Simply have them log in to our website, take the forklift renewal certification training, pass a hands on evaluation and they'll have a renewed operator certificate and wallet card with a three-year expiration.
Q: Can workers enroll in recertification training before their current forklift certification expires
Licensed forklift operators can enroll in recertification training any time they choose. They don't have to wait for their current forklift certification to expire. When licensed operators complete the training, they will receive an updated forklift license. This forklift certification expires three years from the date it is issued.
Q: Are there any instances in which a worker will need to complete forklift recertification training before their current license expires?
Sometimes, your workers may need to recertify prior to the forklift certification expiration. Other than the standard three year period, there are events that can require your forklift drivers to renew their operator certifications sooner than three years. These include a driver being seen operating a forklift in an unsafe manner or is involved in an accident while driving a forklift. Renewal training is also required whenever there's a change in the type of equipment being used or when operations are relocated or a facility is modified in a manner that affects safety regulations.
Q: Can I renew my forklift license online?
Absolutely! Your employees can renew their forklift license online. Online renewal of expired forklift certification is a great option for workers with limited time at their disposal. It enables workers to complete the training program at their convenience. Also, online forklift license recertification ensures workers can access program materials via their smartphone, tablet, or desktop or laptop computer. As long as workers can access the internet, they can renew their forklift license online, access program materials and finish their recertification training.
Q: What is the best option for forklift recertification training?
CertifyMe.net is a leading provider of forklift recertification training. We offer an extensive training program that can teach your workers about different types of forklifts, common forklift accidents, and other forklift topics. Our program is designed for workers of all skill and experience levels. Furthermore, our program is backed by forklift safety experts who will do their part to ensure your employees can get the most value out of it. With online training and certification as well as free recertification, the value is clear.

Sign up with CertifyMe.net Today So Your Workers Can Renew Forklift Licenses Online!
Don't let an operator with an expired forklift certification put your company on the wrong side of OSHA inspectors – have them renew their lift licenses today! Don't wait for OSHA inspections that can result in paying thousands of dollars in fines and penalties. Our forklift renewal costs nothing as part of our comprehensive training program.
The choice is easy. Sign up today with CertifyMe.net – we've been the country's number one web-based forklift training provider since 1999, so enroll your workers in our online forklift license class now! We're with you every step of the way from initial certification to expired forklift certification renewal training and beyond! Register your company with CertifyMe.net and let us take care of all your forklift license renewal needs.
If you have more questions about renewing forklift licenses or scheduling forklift license renewal courses, contact us online or call us at (888) 699-4800 to talk to an expert about OSHA regulations and recertification.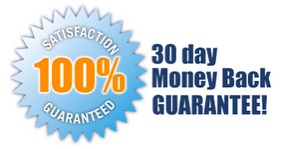 5 EASY STEPS!
Follow step-by-step instructions to get OSHA compliant!
This low-cost program can be completed anytime, anywhere!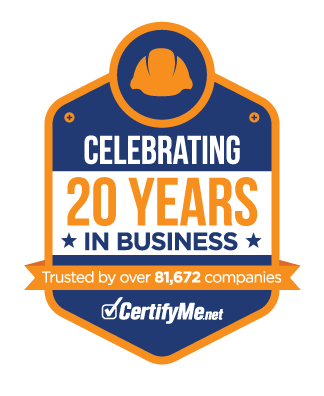 Get Started Now By Registering Your Company For Free!
FREE 3 Year Renewals
Instant Access 24/7
Print Your Proof of Training
OSHA Accepted Nationwide
*If you are an individual not currently employed by a company use your personal name in
the 'Company Name' field.