Forklift Questions Answered, Forklift FAQ
Forklift Training & Certification FAQ
Forklift Questions Answered
FORKLIFT TRAINING FAQ
Welcome! This forklift training FAQ aims to answers any questions you may have about CertifyMe.net and our forklift training and certification programs.
1. OSHA FORKLIFT CERTIFICATION QUESTIONS
This section of the forklift FAQ covers forklift training questions you may have about meeting OSHA requirements.
Why do I need to train my forklift operators?
New OSHA regulation 29 CFR 1910.178(l) specifies new requirements for forklift operator certification. Failure to comply can result in fines ranging from $7,000 to $70,000.
What kind of training do new OSHA laws require?
OSHA requires both classroom-style training and practical, hands-on training and evaluation.
Has OSHA approved the CertifyMe.net forklift training program?
OSHA itself does not approve or accredit training programs or trainers. However, the content provided by CertifyMe.net is designed in accordance with OSHA forklift certification questions.
Does OSHA require me to issue licenses to employees who have received training?
No. This is at the employer's discretion. CertifyMe.net provides operator cards that the employee may use as forklift training certification.
2. FORKLIFT TRAINING QUESTIONS
This section of the forklift FAQ addresses questions you may have about how CertifyMe.net fits in with your existing training programs.
We are already paying for a training program. How does CertifyMe.net fit in?
CertifyMe.net reduces training costs by taking care of the classroom-style component of the OSHA forklift training requirements and an online test consisting of forklift questions. We also provide a check-style form to help the employer perform the practical training and evaluation.
Our company already has its own training program. Do I need CertifyMe.net?
CertifyMe.net combines formal classroom training and testing in one convenient, low-cost package. You do not need to pay for constant supervision because the operator trainee logs in with their own user ID and password. We update all of our training materials as soon as OSHA issue new changes.
How do I arrange training on-site?
An employer may designate anyone with the necessary experience to conduct the hands-on forklift training questions. Also, CertifyMe.net offers a special, "Train the Trainer" course. CertifyMe.net is available in locations throughout the US.
3. FORKLIFT QUESTIONS
This section of the forklift FAQ covers forklift training questions you may have about training temporary staff, the types of equipment we train on and what to do if your employees have already had training.
I employ drivers from a temp staffing agency. Am I obligated to train them?
According to OSHA rules, both the temp agency and the employer are jointly responsible for training the operator. How these responsibilities should be distributed needs to be spelled out in the contract between the agency and the employer. The employer is responsible, however, for performing on-site practical training on details of both the workplace and the specific equipment the employee will be using.
We use different types of powered industrial trucks in our workplace.
It is the responsibility of the employer to make sure that the employee is trained on the type and model of truck that will be used. CertifyMe.net forklift school offers programs on Powered Industrial Trucks in Classes 1 through 7.
If my employees have already received training or already have forklift experience, am I required to train them formally?
No. An employer is not required to retrain experienced, certified operators. CertifyMe.net can get your operators properly certified without needing to go through an expensive training program.
4. FORKLIFT FAQ
This section of the FAQ covers any forklift questions you have about what certification consists of, what records you need to keep and about refresher training.
What is forklift certification?
Certification includes the name of the operator, the name of the individual conducting the hands-on evaluation, the date of training and the date of evaluation. CertifyMe.net provides a certification of completion to each operator who completes one of our training programs. This certificate is imprinted with the name of the company and must be signed and dated by both the trainee and the trainer.
What type of records am I required to keep?
CertifyMe.net provides all the documentation you need. This is in the form of the certificate of completion and the operator card. The operator has ongoing access to the CertifyMe.net program in case they have forklift training questions after they have been certified and to enable them to prepare for the forklift questions on their three-year renewal.
How often am I required to give refresher training?
Refresher training must be given when:
* An operator has demonstrated a lack of ability to use the forklift safely.
* An operator has had an accident or a near-miss.
* Changes in the workplace occur that affect the way the equipment is to be operated.
* An operator has received an evaluation that demonstrates he is using the equipment incorrectly.
* An operator is assigned to drive a different type of truck.
Quick Answers
How to Get Forklift Certification
Where to Get Forklift Certification
Have more forklift certification questions? Contact us here!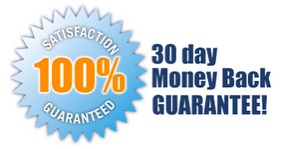 5 EASY STEPS!
Follow step-by-step instructions to get OSHA compliant!
This low-cost program can be completed anytime, anywhere!

Get Started Now By Registering Your Company For Free!
FREE 3 Year Renewals
Instant Access 24/7
Print Your Proof of Training
OSHA Accepted Nationwide
*If you are an individual not currently employed by a company use your personal name in
the 'Company Name' field.