Limited Time Offer! Free Covid-19 safety course with purchase of any Forklift or Aerial Lift Certification!
Access your free Covid-19 safety course in your members area once you have completed your purchase.

How to Get Forklift Certified Online in an Hour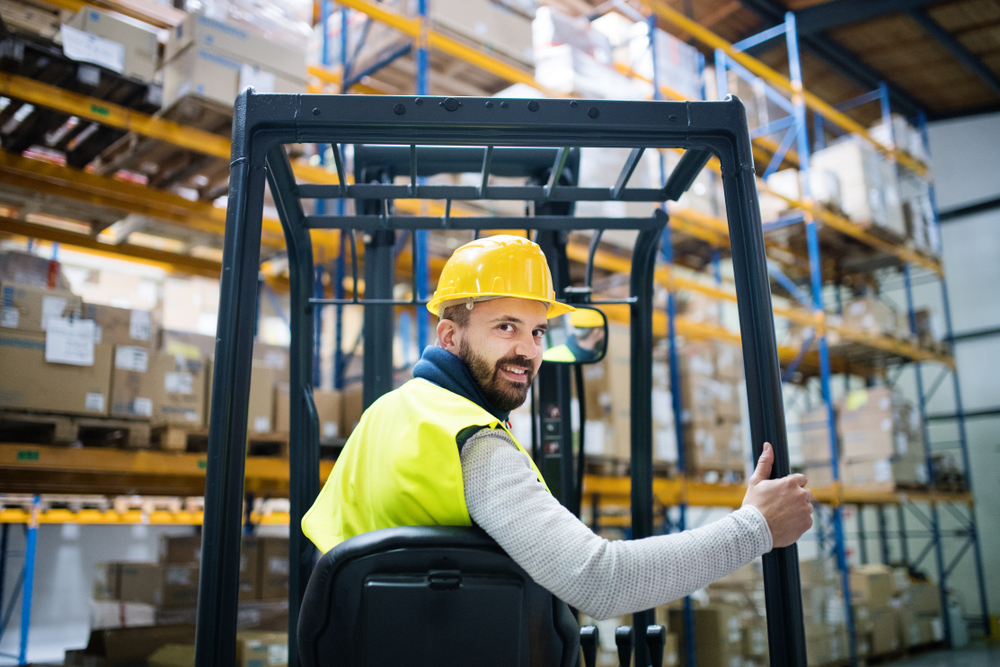 Your workers may have questions about how to get forklift certified. But, when you partner with CertifyMe.net, you can quickly and easily learn how to get forklift certified online for your entire workforce. CertifyMe.net offers OSHA-approved forklift operator certification training that can be completed in one hour or less online. 
In addition to offering OSHA-compliant certification training, we can answer any questions your employees have about how to get forklift certified. That way, we can handle all of your forklift driver certification requirements and get you the training you need.  
What Is Forklift Operator Certification?
Forklift driver certification verifies that an individual has completed a training program that focuses on various safety topics, such as:
Common types of forklift accidents 

Forklift operating hazards

Proper forklift maintenance
OSHA requires any forklift operator at a U.S. worksite to hold a valid license. To earn this license, an operator must first complete OSHA-approved forklift certification training. Anyone can earn this certification to validate their ability to operate a forklift in compliance with OSHA standards. 
OSHA has forklift safety standards in place for a reason: to protect businesses, their employees, and anyone else near a lift. Thanks to our easy online forklift certification training, people can learn how to operate a forklift and minimize their risk of lift accidents. Meanwhile, your business can provide certification training to ensure its workers can properly utilize a forklift and maximize their productivity. 
How to Get a Forklift License
in 5 Easy Steps
CertifyMe.net makes it easy to get OSHA-compliant forklift certification training. We have a proven 5-step process for how to get a forklift license. Before starting your forklift operator certification, properly assess your company's training needs. CertifyMe.net offers training for all kinds of lifts: pallet jacks, stand-up forklifts, rough terrain, and all other types of powered industrial trucks. Here's how to get your forklift license in five steps:
2. Operator registration
3. Student login
4. One-hour online curriculum and test
5. Print training credentials
Who knew learning how to get forklift certified would be so easy! And with CertifyMe.net, you can get the training and certification you need for all kinds forklift operators. 

How Long Does it Take to Get Forklift Certified?
OSHA regulations require two phases of training to become forklift certified: classroom-style training and a hands-on evaluation. And our forklift operator certification doesn't take that long; our training usually take a few days at the most, and operators can print their operator cards once they're done!
Our forklift operator certification features:
✓ The classroom-style training is 100% online (and still OSHA-compliant).
✓ This gives your workers the convenience of learning and passing the test from their phones, a tablet or a computer. And it saves your company money because there's no travel and no time away from work.
✓ Once the training is complete, a hands-on skills evaluation takes place. And after a successful evaluation, you can print the certification cards immediately – no waiting around for cards to arrive in the mail.
Two phases of forklift certification
Phase 1: Online Forklift Training and Test
From any internet-connected device, your employees simply take the forklift training program followed by a short test – each online. They WILL pass because they can correct any wrong answers during the test. This portion takes about one hour.
Phase 2: Hands-on Employer Evaluation
After the test, there's a printable operator checklist and evaluation form to conduct the evaluation.
According to OSHA, "Hands-on evaluation by an employer may be conducted by any individual with the experience, training and knowledge to train and evaluate forklift operators and assess their competence."
In other words, no special certification is required to conduct the evaluation. Any qualified employee can do it.
With the CertifyMe Online Forklift Training and Certification Program, your operators can easily and affordably get certified in an afternoon. If you're not sure how to get forklift certified or have questions about how long does it take to get forklift certification, CertifyMe.net is here to help!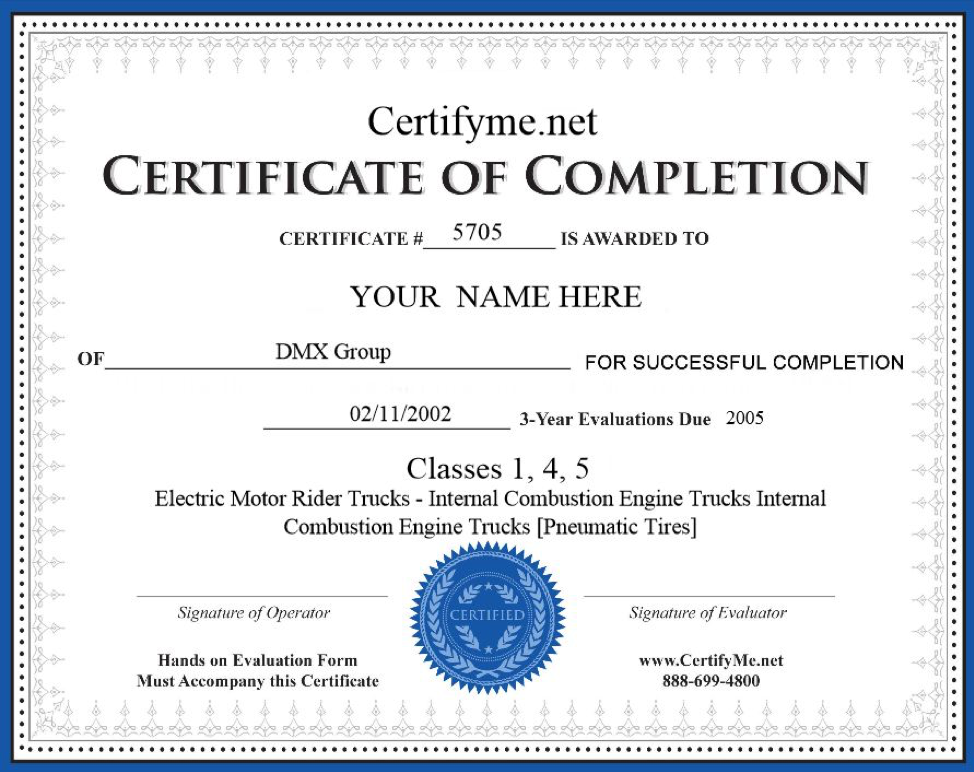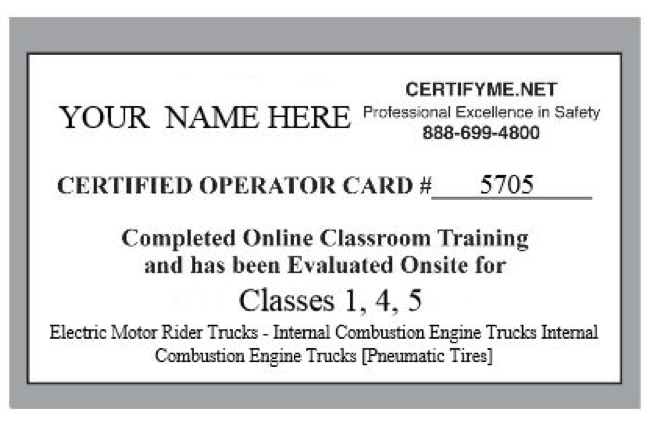 How to Get Forklift Certified
for Every Lift Type
CertifyMe offers three forklift training programs, one for each of the different types of forklifts. Simply choose the program that's right for each of your operators. Best of all, if you're not exactly sure where to get forklift certified, no worries – all of our courses are online!
Warehouse Forklifts
✓ Class 1: Electric Motor Rider Trucks
✓ Class 4: Internal Combustion Engine Trucks
✓Class 5: Pneumatic Tire Internal Combustion Engine Trucks
Pallet Jacks and Order Pickers
✓ Class 2: Electric Motor Narrow Aisle Trucks
✓ Class 3: Electric Motor Hand or Hand/Rider Trucks
Rough Terrain Forklifts
✓ Class 7: Electric and Internal Combustion Engine Tractors
These separate training programs are designed to save your employees time and save your company money. If you want to save even more time and money, why not have a forklift training supervisor on-site? With our Train the Trainer forklift certification course, you can have your own in-house safety resource.
Why Choose CertifyMe.net For Forklift Training and Certification?
✓ No-travel online training saves time and money compared to in-person training
✓ Certifies your forklift operators in one day
✓ Instantly print proof of certification
✓ Available for 3 types (and 7 classes) of forklifts. Save money by using only what you need.
✓ Available in English and Spanish
✓ Trusted by 28,032+ companies (no OSHA violations on our tab)
✓ FREE 3-Year Renewals for Life: we'll email you when it's time for each employees' free renewal
✓ 100% Money-Back Guarantee on all training — no questions asked
One of the most common questions we receive is, where can I get forklift certified? The answer is simple: CertifyMe.net, the leader in online forklift training and certification. Explore our forklift certification course offerings!
How to Get a Forklift License
FAQs
If you're not sure where to get forklift certified, or your company needs immediate help with compliance and safety, these common queries are a good place to start:
Q.1: Do my workers need forklift safety training and forklift operator certification?
Yes, it's required by OSHA for any workers who use a forklift as part of their everyday activities.
Q.2: How long does it take to get forklift certified?
With some training companies, it could take days or weeks. With CertifyMe.net, any employee can become certified in one day or less (typically just one hour), depending on how much free time they have.
Q.3: Can I get my forklift certification online?
Since our training is online based, your workers can complete their training anywhere there's a reliable internet connection.
Q.4: What's all involved with OSHA compliant forklift training?
We provide training materials, and your forklift operators take a written test. Afterwards, you'll perform a skills evaluation to see how much they've learned. Afterwards, they'll receive their forklift license!
Q.5: Is it OK to have an untrained employee to perform a quick, one-time forklift maneuver?
No. All forklift operators must be trained and certified. With CertifyMe.net, we give you the control, so you always know who is qualified to operate powered industrial trucks.

How to Get Forklift Certified
Today for a Safer Worksite Tomorrow
Are you a manager, supervisor, or foreman who needs to get your operator's forklift certified? Take advantage of our fast, easy online forklift certification training program and sign up today. 
Have your workers certified in

1 HOUR

with CertifyMe's online

Forklift Training and Certification Program

.

Provide your workers with access to a forklift certification training program that is

100% OSHA-compliant

. It provides all the training your employees need to safely operate up to seven classes of powered industrial trucks per OSHA standards.

Ensure your workers can get their certification card away.

Upon completion of our program, your employees can

instantly print

their forklift licenses and operator cards. Hard copies, including laminated wallet cards, arrive by mail in about a week.
We simplify OSHA forklift driver certification. Partner with us, and we can help your entire team become OSHA-approved forklift operators. Click here to review our courses and pricing. To speak with our OSHA safety experts about how to get forklift certified right away, please call 1-888-699-4800.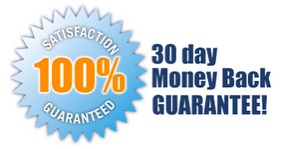 5 EASY STEPS!
Follow step-by-step instructions to get OSHA compliant!
This low-cost program can be completed anytime, anywhere!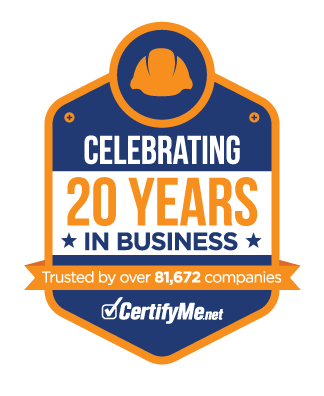 Get Started Now By Registering Your Company For Free!
FREE 3 Year Renewals
Instant Access 24/7
Print Your Proof of Training
OSHA Accepted Nationwide
*If you are an individual not currently employed by a company use your personal name in
the 'Company Name' field.