How to Get Forklift Certification
Learn How to Get Forklift Certification!
Are you an experienced powered industrial truck driver? Do you want to know how to get forklift certification? CertifyMe.net will teach you how to get forklift certification and get a better job. Our affordable forklift courses are simple; it also complies with OSHA standards. While OSHA makes the rules, it does not provide the training, certify forklift operators, accredit or approve training programs. Research shows that operators who know how to get a forklift license and comply with OSHA rules make more money than operators who do not.
Once you complete comprehensive forklift training and the forklift test, you will be prepared to protect your life and you will be in high demand with employers.
Forklift Certification Training: The Steps You Need to Take
How to Get a Forklift License – Phase 1: Online Training and Forklift Test
Are you wondering how to get forklift certification? CertifyMe.net offers one of the easiest and least expensive ways to get a forklift certificate and operator card.
OSHA training and certification regulations stipulate two distinct phases of how to get forklift certified:
Online classroom-style training. After the student has completed the online training on how to become a forklift operator, there is a short test. During the test, you are free to look up and correct any answers you get wrong.
Hands-on evaluation. Once you have passed the test (we have a 100% success rate!), a checklist will be printed for the second phase of training and certification, the hands-on practical assessment.
To begin the process of completing the forklift training test and getting forklift certified, follow these simple steps:
Choose Which Training Program You Need. You can save money by training in the exact type of forklift you use in your workplace.
Register Your Company. There is no cost to register your company.
Register the Operator. Training only costs $59.95 per operator. Once you've got your operators registered, you will have them create a student login and password. Once these are created, they will always be active and ready to use.
Log in to the Account. A student's account is available at anytime, 24/7.
Work through the modules and complete the forklift training test in about one hour!
Immediately print Operator Card!
The training options include:
Warehouse Forklifts
Pallet Jacks and Order Pickers
Rough Terrain Forklifts
Train the Trainer certification
Skip past any trainings your operators don't need, and only pay for what you do.
How to Get a Forklift License – Phase 2: Hands-On Evaluation
According to OSHA rules about how to get your forklift license, your employer is responsible for providing site-specific and equipment-specific training on the equipment that you will be using in the workplace. When both parts of the certification process have been completed, your employer may print out a temporary certificate and operator card. Your permanent certificate and wallet card will be sent in the mail from the forklift school within a week to ten days.
How to be OSHA Compliant – Why is it important?
As the Occupational Safety and Health Administration, it is their job to keep an eye on employers so that you can stay safe at work. Driving a forklift is very dangerous. Almost 100 people every year die at work or get seriously hurt. OSHA has the power to fine your employer $3,000 for each forklift operator that does not have a license. If OSHA finds out that the company was wilfully negligent, the fine can go up to $30,000 per unlicensed driver. How would you prefer your boss spends the company's money, on heavy OSHA fines or on your wages? This is why fully trained and certified forklift drivers earn more money. If you know how to get forklift certified, you know how to make yourself indispensable to an employer.
What Are the Benefits of Getting a Forklift License Online?
There are many forklift training programs out there, but none as convenient and comprehensive as ours. While it's important to look for a program that teaches you everything you need to operate forklifts safely and be compliant with all OSHA standards, forklift training doesn't have to be expensive or cost you much of your time and money when you're looking into how to get forklift certified. We've created our online course to deliver the essential information new operators need, at a fraction of the cost of other programs. We've also designed it to get you trained and certified fast, in addition to provide the following benefits:
Stay at home and train. Skip the travel to an offsite facility.
Save hundreds of dollars on travel costs and in-person classroom education.
Learn the information at your own pace, with our convenient online format.
Take your training modules with you wherever you go.
Receive a nationally accredited certificate that will help you land a great forklift job in any US city.
Earn more with an OSHA-compliant forklift license!
Why Choose CertifyMe.net for Forklift Training?
CertifyMe.net is the premium online forklift training school in the nation. You simply won't find another program more convenient or affordable to teach you how to get a forklift license. Completely compliant with OSHA regulations and standards, we can offer you a unique program that combines comprehensive information with the most accessible delivery.
When you choose to go with CertifyMe.net for forklift certification, you can enjoy these benefits:
Online training that saves time and money on in-person classes
No need to travel to an off-site facility for forklift certification—this saves the employer from having to pay for time off and travel compensation
Have your operators trained and certified in one day—in fact, students can start and finish the online training in only about one hour, during a lunch break!
Ensure your operators and your business are OSHA-compliant
Help prevent accidents that cause injuries and fatalities with the best forklift certification and forklift training test available
Looking for proper, OSHA-compliant forklift training can save you thousands of dollars on avoiding accidents that lead to injuries, liabilities, and costly repairs. However, you can further save on this essential training by going with CertifyMe.net.
If you've been wondering how to get my forklift license, then look no further. We have all the information you need right here to get your forklift certification with the forklift test you need to receive your required license.
If you have more questions on how to get a forklift license, contact us on 1-888-699-4800. Otherwise, select a forklift course and get started today!
To learn more about other great locations for forklift training, visit Where to Get Forklift Certification
Learn  More About  How to Get Forklift Certified With These Great Blogs
How to get a Forklift Certification
Starting a new career and getting forklift certification can sound scary to some, but it's nothing to be afraid of!  To learn more about earning your operator license, read this blog post which  simply explains how to get a forklift certification in two easy phases.
Before spending the time to earn your forklift certification, you may want to think about what a forklift operator career is like and if you will be able to get a forklift job. Read this blog to learn some tips for your future forklift job search.
The Process of a Forklift Certification
Getting forklift trained and certified isn't as difficult as you may think. This blog teaches you step-by-step how to get your forklift license on Certifyme.net. All it takes is registration, some training and a test. Get started today!
5 Reasons Why You Need to Update Your Forklift Certification
The first step to driving a forklift is getting training and earning your forklift license. However, this doesn't mean you will be done forever. Learn about top reasons why after some time, you should update your forklift certification apart from there always being new things to learn!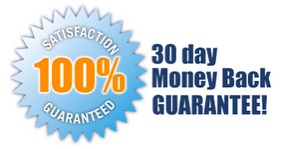 5 EASY STEPS!
Follow step-by-step instructions to get OSHA compliant!
This low-cost program can be completed anytime, anywhere!

Get Started Now By Registering Your Company For Free!
FREE 3 Year Renewals
Instant Access 24/7
Print Your Proof of Training
OSHA Accepted Nationwide
*If you are an individual not currently employed by a company use your personal name in
the 'Company Name' field.