Forklift Training School
#1 Forklift School
CertifyMe.net is an online forklift training school that enables employers to train and certify their powered industrial truck operators to meet OSHA standards and avoid having to pay hefty fines. Whether you are an employer looking for a forklift certification school and wish to enroll your forklift operators or you are an operator looking for a forklift school, CertifyMe.net can deliver the training you need in less than two hours for only $59.95 per operator.
Five Simple Steps for Forklift School
Step One – Online registration
The first step is to register yourself or your company for online forklift training school with CertifyMe.net. This process is a breeze and it is easy to complete. What's more, registration for forklift classes is free of charge.
Step Two – Registering an operator
The next step is to register each operator for forklift school at a cost of $59.95 each. This is a one-time charge and includes recertification when renewal time comes around in three years. Payment is made online through our secure checkout. Set up a forklift school student log-in and password. Once the account is set up, it is live 24/7, 365 days a year.
Step Three – Student log-in
Students may log into the CertifyMe.net forklift training school from any broadband computer at any hour of the day.
Step Four – 60-minute online, classroom-style forklift training school and test
There are no expensive training centers to rent, no costly forklift driving school materials to go out of date as soon as you purchase them and no time slots to book. The system will not time out; the trainee may spend as much time as he or she likes to complete the forklift operator school training and online test. They may even review the material and correct any answers. CertifyMe.net has a 100% pass rate!
Step Five – Automatically print forklift training school certificate and operator card and checklist for on-site evaluation.
The printed original certificate of completion of forklift school and operator card will arrive in the mail within 7 to 10 days.
It really is THAT simple!
Why leave yourself open to fines from OSHA of up to $30,000 for every non-certified operator on your premises when you can have them all trained in a single morning or afternoon of forklift certification school for only $59.95 per operator?
You pay only for the forklift driving school classes you need, when you need them. The online forklift operator school materials never go out of date because we take pride in constantly updating them so students have the latest materials.
To find out how CertifyMe.net can help your company promote safety and remain compliant with OSHA regulations, phone us at 1-888-699-4800. Learn more about where and how to get forklift training.
Learn More About Forklift Training School With These Great Posts
How Often Should You Renew Your Certification?
Forklift school for your certification is just the first step. To stay up to date with OSHA regulations, you need to get forklift recertification. Learn more about how often you need to get forklift operator training.
Proper Forklift Maintenance to Increase Operator Safety
Attending forklift school can help prevent accidents and injuries due to lack of training, but sometimes accidents happen because of faulty equipment. Learn how you can avoid forklift injuries by doing regular forklift maintenance checks.
Why Getting Forklift Certification is a Great Career Move
Thinking about going to forklift school to get OSHA forklift training? Read to find out why becoming a forklift operator is a great career move!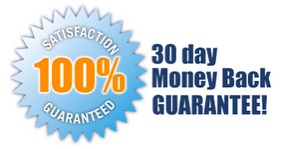 5 EASY STEPS!
Follow step-by-step instructions to get OSHA compliant!
This low-cost program can be completed anytime, anywhere!

Get Started Now By Registering Your Company For Free!
FREE 3 Year Renewals
Instant Access 24/7
Print Your Proof of Training
OSHA Accepted Nationwide
*If you are an individual not currently employed by a company use your personal name in
the 'Company Name' field.