Limited Time Offer! Free Covid-19 safety course with purchase of any Forklift or Aerial Lift Certification!
Access your free Covid-19 safety course in your members area once you have completed your purchase.

Forklift Training School
Have Your Employees Learn to Drive a Forklift Today!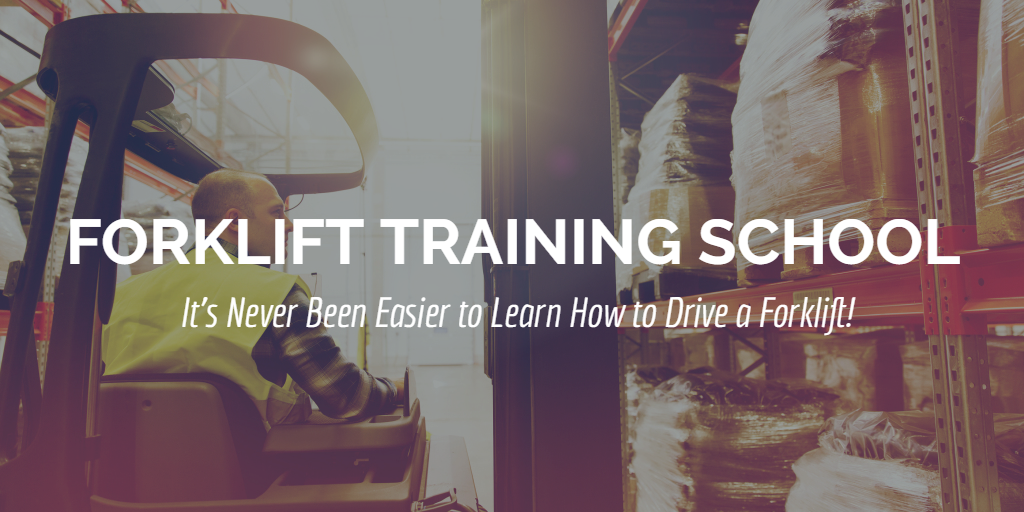 CertifyMe.net is unquestionably the number one online school around for training forklift workers. Our flexible and affordable forklift driving school is a great way to train everyone from novice operators to experienced drivers how to operate a forklift or receive refresher training to update their forklift credentials as required by OSHA. Whatever your company's forklift training requirements, we have what you need!
At CertifyMe.net, we consider our forklift training a lifetime learning aid. The skill level doesn't matter – what does matter is learning how to operate a forklift more efficiently and safely through OSHA complaint training and certification, which are needed to succeed on the job. We offer affordable classes, exceptional student support and the convenience of a 24/7 online learning format. Companies tend to choose CMO's forklift school as a time and money saving alternative to expensive in-person or offsite training providers.

CertifyMe.net's Advantage
Here are some of the many reasons why CertifyMe.net is the preferred forklift training school for companies throughout the United State:
✓ OSHA compliant training.
Our forklift training courses include everything required by OSHA that you and your employees need to operate lift equipment legally and
✓ Flexible forklift training school courses.
Our OSHA forklift school is ready whenever you are. With CMO's flexible and convenient format, you'll learn at your own pace.
✓ Your drivers will learn how to operate forklifts from OSHA experts.
The CertifyMe.net staff includes OSHA experts and veteran forklift safety personnel. We're always up to date on the latest OSHA legislation, so you don't need to worry! Our forklift training school material is automatically updated to reflect any new or revised safety standards!
✓ Accessible learning. 
Why do so many businesses choose CertifyMe.net to certify their forklift drivers? One of the most common questions we're asked is Where can I find a forklift school near me? The answer is simple – our fully OSHA compliant forklift school is just a keystroke away! All our training materials are included, and are available online 24/7. Our helpful staff is always here to help with any questions you may have about driving forklifts – we were founded and created by OSHA experts!
✓ On-point training.
No other training school comes close to CertifyMe.net for teaching drivers how to operate forklifts. We're the number one training choice among both employers and employees. Our no-nonsense training content and real-world video demonstrations illustrate essential operating techniques and safety procedures. CMO has everything your business needs for affordable and extensive forklift driver training that includes OSHA safety standards and much more.
We're the Number One Forklift School
You're aware that your employees need to learn how to drive forklifts, but finding a reliable and affordable trainer can be challenging. Many employers ask Where's the best forklift school?  or How can I find a forklift school near me? CertifyMe.net meets all OSHA training requirements, so If you want your workers to learn how to drive a forklift the right way, look no further than CertifyMe.net's online forklift training school.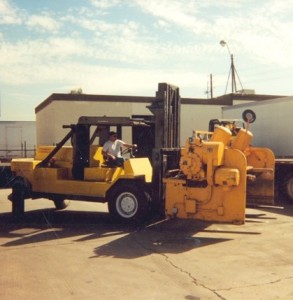 Our forklift training and certification program offers unbeatable convenience at budget-friendly prices. Your employees can learn how to drive a forklift at their own pace, so forget about sending your workers to an offsite forklift school. The best place for comprehensive OSHA forklift classes is right here at CertifyMe.net – we're accessible any time of day or night and anywhere there's an internet connection!
CMO is an online forklift training school that enables employers to have their workers learn how to properly and safely drive forklifts, while avoiding severe penalties and hefty fines by complying with OSHA regulations. Whether you're an employer looking for a forklift school and want to enroll your drivers or you're an operator looking for a forklift training school, CertifyMe.net can provide the training in less than two hours for just $59.95 per operator.
When compared to expensive offsite or in-person trainers, it's easy to see why so many companies choose CertifyMe.net as their virtual forklift school. From learning how to properly and safely drive a forklift to understanding ever-changing OSHA regulations, no other training source will prepare your operators as well as CertifyMe.net.
We're the preferred forklift school and training provider for companies all across the country. Some of our clients include Fuji, Seimens, Penske, Snap-On Tools and Verizon, and we're here to help you as well. From large companies to individual forklift operators, no other forklift school can match CertifyMe.net in terms of value, selection and convenience!
About CMO's Forklift Training School
Operator error is the primary cause of all forklift related accidents, The best way to prevent injuries and fatalities in the workplace is to ensure operators are properly trained in how to properly and safely operate forklift equipment.
The first step is to enroll your operators in our online forklift training school. Next, your operator trainees work through the training modules, which is where they'll learn everything that's needed to operate forklifts properly, assess the surrounding environment for potential hazards, inspect the equipment, and protect the safety of their coworkers and themselves.  All that's needed from your employees is a willingness to learn how to operate a forklift and a commitment to workplace safety. Before you know it, they'll be driving forklifts properly and you'll be enjoying a safer and more productive workplace!

Choose Your Employee's Training
CertifyMe.net's forklift training school is far easier and more convenient than you probably thought possible. When you choose CertifyMe.net to train and certify your forklift operators, you're registering them with by far the most affordable and convenient online forklift school around. Before you register your company and your drivers, however, you'll need to choose which forklift training course is right for you and your employees. One of the major benefits of our training program is that you don't have to pay for any training for types of forklift equipment not used in your business. You pay only for the forklift training your employees actually need.
It's Never Been Faster or Easier For Your Employees to Learn to Drive Forklifts!
Just follow these five simple steps to enroll your workers in CMO's forklift school:
1. Register your company online.
Start by logging on to our website and registering your company, which only takes a couple of minutes. The process is fast, easy and free, and our support and training aids will last a lifetime! Let net help your company become OSHA compliant – it all starts with online forklift school registration.
2. Register your operator.
Sign up each of your operators and set them up with student login passwords. The cost is only $59.95 per trainee, whichis a one-time charge and includes recertification training when it's renewal time as required by OSHA every three years. Payment is made online through our secure checkout, and once the account is set up, all training materials are available 24/7, 365 days a year.
3. Student log.
Using a smartphone, tablet or other digital device, students can log into CertifyMe.net's forklift training school any hour of the day or night whenever and wherever it's convenient – during lunchtime, after work, at a coffee shop or at home. CertifyMe.net offers flexibility not available from other forklift schools.
4. Online classroom-style training school and test.
There's no need to rent expensive offsite training centers, no costly forklift driving school materials that are out of date as soon as you purchase them and no time slots work around. There are no time restrictions, so the trainee can spend as much time as he or she needs to complete the online training and test, and they can even review the material and correct their answers. CertifyMe.net has a 100% pass rate! Our forklift school is designed to promote knowledge retention – once students view our training materials, their knowledge of the course material is immediately tested. Even if a student fails the exam, he or she can review the material and retake the test until they get it right. At CertifyMe.net, we put the student firs!
5. Download and print the forklift training school certificates, operator cards and on-site evaluation checklist.
The original forklift school training certificates and operator cardwill arrive in the mail within 7 to 10 days.
It's really that simple! Protect yourself and your business against OSHA fines of up to $30,000 for every non-certified operator on your premises by having them trained in a single morning or afternoon for only $59.95 per operator. What's more, our Train A Trainer program means that forklift school is always in session at your workplace! This value-added course gives full OSHA compliant trainer certification to one of your employees. In no time at all, they'll know how to train and evaluate your other forklift workers!
To learn more about the five simple steps to forklift operator certification, click here

Features of CertifyMe.net's Forklift School
The CertifyMe.net forklift training school combines the comprehensive, OSHA compliant education your employees need to ensure your workplace is safe with the convenience of being completely online. Our program can be accessed 24/7 on a digital device anywhere there's an internet connection. It typically takes about an hour for students to finish the program and learn the essential forklift driving skills, but the program isn't timed, so they can spend as much time as needed to complete the course. Since their user names and passwords are always active, your drivers will be able to log into their accounts at any time to review the training materials.
Here are some of the many benefits you'll find exclusively when you choose our forklift school to train your workers:
✓ Your operators can be trained and certified in about one hour
✓ Avoid traveling to and from an off-site training facility
✓ Enjoy the peace of mind that comes with knowing your business is OSHA compliant
✓ Save money on fewer accidents and costs to repair property and equipment
✓ Prevent injuries and fatalities that usually occur due to improperly trained workers
✓ Free lifetime support for all workers we train to drive forklifts
✓ Workers receive free renewal training for life
You pay only for the forklift driving classes you need. CertifyMe.net's online forklift operator school materials never go out of date because we constantly update them so students always have the latest information on how to operate a forklift.
To find out more about how CertifyMe.net can help your company promote safety and remain compliant with OSHA regulations or to learn more about how to enroll your operators in our forklift school, call us at (888) 699-4800 today.
Have Your Drivers Learn to Drive Forklifts Through Our Online Forklift School
CertifyMe.net's forklift training program covers everything needed to drive a forklift, including all safety procedures and how to identify potential workplace hazards. After they've completed the online portion of the training, they'll be evaluated by a trained mentor as to their operating proficiency and understanding of safety procedures. Here's some of what your drivers will learn:
✓ Wear the Right Clothing.
Drivers need to wear appropriate clothing when working, which can include high visibility jackets, hard hats and hard soled shoes. Loose fitting clothing should be avoided.
✓ Inspect the Equipment.
Using a checklist, workers need to conduct a pre-start inspection prior to driving the forklift. The inspection includes checking the brakes, steering, tires, operating controls, warning signals, mast, fluids and the equipment's meter readings.
✓ Starting the Forklift.
Before starting the forklift, drivers should note the weight, shape and size of the load, as well as the size of the forks. Loads should be lifted only to the appropriate height needed to balance the weight. Seat belts should be worn and the surrounding environment assessed for obstacles.
✓ Ensure the Load is Properly Balanced.
The weight should be evenly distributed to avoid overloading the forks. Always know the lift's capacity and use the body of the forks to raise and lift a load with both forks fully extended beneath the load.
✓ Be Aware of Pedestrians.
Use warning lights and alarms to warn pedestrians of the work zone. Ensure the view is always clear so drivers can see where workers are stationed. This is one of the most important safety measures involved with driving a forklift.
✓ Refueling a Forklift.
Forklifts should be refueled at designated locations and only after the lift has been turned off. Be sure the fueling area is free from open flames or sparks.
When your operators train with CertifyMe.net, they'll receive their forklift certifications in about one hour!

Getting Your Forklift Operator's Certification Can Lead to a New and Better Job
Whether you're an experienced forklift driver or just starting in a new career field, it's absolutely essential that you receive OSHA compliant forklift operator training. When employers hire forklift workers, they give priorities to applicants who are already trained and have received forklift operator certifications from an OSHA approved forklift training school such as CertifyMe.net. Under OSHA regulations, training and certification is also the law, and violations can result in penalties and fines being imposed.
Studies indicate that operator error is the primary cause of all forklift related accidents, and that the best way to prevent injuries and fatalities is ensuring operators are properly trained on how to safely operate forklifts. The first step toward receiving your certification is to sign up for our forklift driving course. Next, you'll work through the training modules, which cover everything you need to know about properly operating forklifts, assessing the environment, inspecting the equipment, recognizing and avoiding hazards and protecting the safety of your coworkers and yourself. From start to finish, the entire certification process can be completed is as little as one hour.  For both businesses and individual forklift operators, no other forklift school offers the value, selection and support of CertifyMe.net!
Find Out More About CertifyMe.net's Forklift Training School From These Great Blog Posts
How Often Should Certifications Be Renewed?
Forklift school certification is just the first step. To keep up to date with OSHA regulations, your operators need to get forklift recertification training when required by OSHA. Read more about how often you need to get forklift operator training.
Proper Forklift Maintenance Increases Operator Safety
Completing forklift school can help prevent accidents and injuries due to lack of training, although sometimes accidents happen because of faulty equipment. Your workers will learn how to avoid forklift injuries by performing regular forklift maintenance checks.
FAQs
Below are some questions we're often asked, along with our answers:
Q: Can you fail a forklift operator test?
A: At CertifyMe.net, our pass rate is 100%. There are no time limits, so students can work at their own pace, and trainees always have full access to all training materials during the exam. Most students pass the exam the first time its' taken, but it can be repeated as many times as necessary without the trainee being penalized.
Q: How can my employees get forklift certifications online?
A: That's an easy one, since you've already come to the right place! Just register your business, enroll each of your operators in one of our forklift operator training classes and in about an hour they'll have their forklift operator certifications and be fully OSHA compliant.
Q: How fast is a forklift?
A: Since driving too fast is one of the major cause of forklift accidents, the maximum forklift speed allowed under OSHA regulations is 8 mph. If there are pedestrians present and moving about, the equipment should be driven no more than 3 mph.
Q: How do I become a certified forklift driver?
A: CertifyMe.net makes it easy! If you're a self-employed driver, enroll in one of our fast, convenient and affordable forklift training programs and you can be trained, certified and receive your operator's card in as little as an hour. If you're an employee who operates forklifts on the job, it's your employer's responsibility to arrange and pay for all of the company's forklift operators to receive OSHA-compliant forklift operator training.
Q: Where can my workers do their forklift training?
A: You're already there! Once you've enrolled them (it's free and takes just a couple of minutes), CertifyMe.net can have them trained, certified and OSHA compliant in as little as an hour for just $59.95 each.
Contact CertifyMe.Net Today – We're the Number One Online Forklift Training School Around!
It's easy to get your workers started today with forklift school training. If you want them to receive the very best forklift operator training available, CertifyMe is ready to help. We have a great selection of forklift training courses to choose from, depending upon your needs. To get started, click here to create a company account and enroll your workers. We're here to help in any way possible. If you still have questions or need more information, call us at (888) 699-4800 or contact us online. At CertifyMe.net, forklift school is always in session!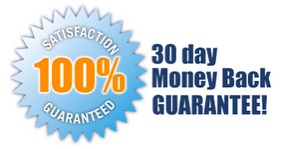 5 EASY STEPS!
Follow step-by-step instructions to get OSHA compliant!
This low-cost program can be completed anytime, anywhere!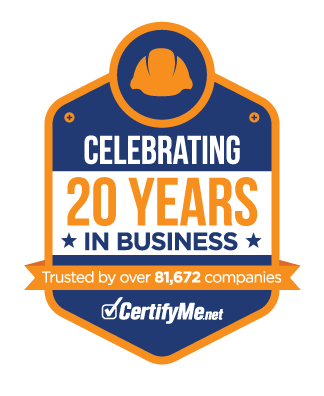 Get Started Now By Registering Your Company For Free!
FREE 3 Year Renewals
Instant Access 24/7
Print Your Proof of Training
OSHA Accepted Nationwide
*If you are an individual not currently employed by a company use your personal name in
the 'Company Name' field.