Rough Terrain Forklift Certification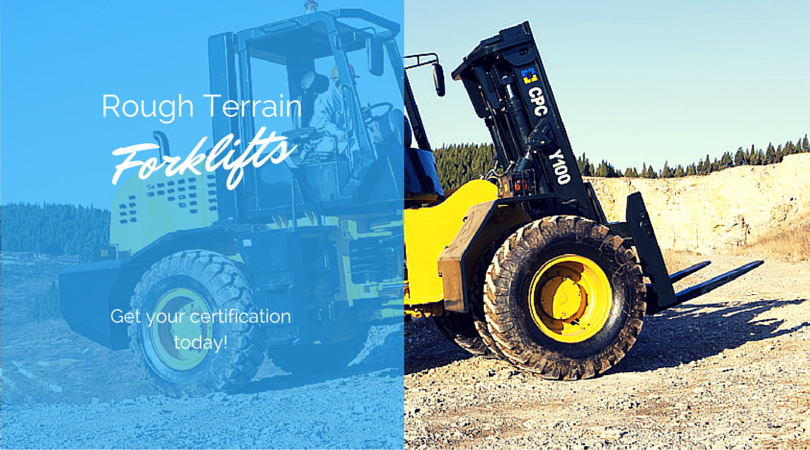 Rough terrain forklifts are used to lift heavy materials over a surface that may be unstable and difficult to navigate. They share many characteristics of a regular forklift but come with their own unique uses and operational functions that are taught in rough terrain forklift training.
CertifyMe.net offers rough terrain forklift certification for anyone that is required to use this type of lift. If you need to become OSHA certified with a rough terrain forklift, or you'd like to expand your own knowledge base and make yourself a better job candidate, we have the resources and training you need.

Protect Your Employees' Lives, Save Money, and Be a Better Operator with CertifyMe.net
When it comes to comprehensive, convenient, and quality forklift certification and all terrain forklift training, there is no other training program that beats CertifyMe.net. The online program takes the stress out of driving to an off-site training facility and using your time off to attend in-person classes. The other exclusive features of our rough terrain forklift certification include:
24/7 access
Compatibility with smartphones, iPads, laptops, and desktop computers
Average completion time of only one hour!
Flexible scheduling – take our rough terrain forklift training when it's convenient for you
100% OSHA-compliant
Printable certificate immediately following completion of our all terrain forklift training
Free 3-year renewal training – another great benefit include with all of our training packages
Spanish and English options
Quickly Certify your Employees to Become Well-Trained Terrain Forklift Operators
According to OSHA, rough terrain forklifts are classified as class 7 forklifts, and include three primary types: vertical mast rough terrain forklifts, variable reach rough terrain forklifts, and truck or trailer mounted rough terrain forklifts. The program with CertifyMe.net covers electric and internal combustion engine trucks and teaches about sit down rider forklifts, straight mast forklifts, extended reach forklifts, telescopic forklifts, extended boom forklifts, and straight mast rough terrain forklifts. With our program, workers will learn everything they need to know to become expert rough terrain forklift operators in the most efficient manner available with our rough terrain forklift certification.
These forklifts are used for many heavy-duty outdoor applications, including construction sites, docks, and elsewhere. CertifyMe.net can help you become a safer rough terrain forklift operator – with our training classes and other all terrain forklift training resources, it's easier than you think!
Prevent Rough Terrain Forklift Accidents
Rough terrain forklifts require trained operators to handle them, or their use can lead to serious accidents. Although rough terrain forklifts are more capable of handling challenging situations, it does not mean workers are immune to injuries and fatalities caused by accidents. In fact, the majority of rough terrain forklift accidents are caused by operator error, which rollovers, tip overs, and collisions. Rough terrain forklift certification with CertifyMe.net teaches workers how to avoid these hazards and navigate through various situations to prevent accidents. Our training also stresses the importance of terrain, so we show you certain hazards to be aware of.
It is not only crucial to the health and safety of a workplace to have trained operators, however. It is also required by OSHA who has recently set stricter laws for employers and workplaces in regards to proper employee training. Neglecting to train workers now has serious financial and legal implications. Don't take any chances with your all terrain forklift safety training. Call CertifyMe.net today and become OSHA compliant!
The Benefits of Rough Terrain Forklift Certification
CertifyMe. Net knows what qualities a training course should have to be convenient and effective for students. We know you all have busy schedules and that it's sometimes not possible to travel to an offsite training facility and spend days completing an expensive rough terrain forklift certification. Plus, costs are always a concern…but with our rough terrain forklift course prices, you can train your entire workforce for much less than other training options.
When you choose CertifyMe.net for your rough terrain forklift certification, you get to take advantage of the following benefits:
Train right at home or on a lunch break at work
Utilize our rough terrain forklift attachments and other resources
Save money on travel and in-person training programs – our rough terrain forklift course price fits any budget
Don't waste unproductive hours at a forklift training facility
Enjoy the peace of mind that comes with OSHA compliance for all of your employees
All of these benefits make our training program the most affordable, convenient, and comprehensive rough terrain forklift certification available.
And it all boils down to helping you achieve the following:
Protect your employees
Prevent accidents
Qualify for better-paying positions
Achieve a long, successful career
If you want to upgrade careers or start a brand new one, rough terrain forklift certification can get you there. After completing our online program you'll qualify for construction jobs on a wide variety of worksites.
OSHA Rough Terrain Forklift Training Requirements
For the best training program available that will not only prepare your employees to operate all types of all-terrain forklifts safely but also ensure you're compliant with industry standards, you need an OSHA-compliant course. With rough terrain forklift attachments and other training materials, they'll have everything necessary to become safer, more efficient lift operators!
According to OSHA, all forklift operators must receive training that consists of written instruction, practical training, a rough terrain forklift test, and an evaluation. It must cover both rough terrain forklift truck-related and workplace-related topics, and led by a qualified Trainer.
The course with CertifyMe.net meets all of these all-terrain forklift safety training requirements and ensures you and your employees are always OSHA-compliant, with free three-year renewals for life.

How Does My Company Complete Rough Terrain Forklift Training?
Your employees have to go to our website, create an account, study the rough terrain forklift attachments, and begin the lessons. It's that easy! They'll learn about rough terrain forklifts, as well as the other types including all-terrain forklifts, telescopic forklifts, construction forklifts, and snorkel forklifts. We leave no stone unturned because we want to make sure our students leave our training feeling completely confident operating all types of forklifts. Take control of your OSHA compliance today with CertifyMe.net!
Do you want to prevent accidents and be a valuable asset to your employer? Then complete your rough terrain forklift training with CertifyMe.net today!
Some employers are concerned about rough terrain forklift course prices. Not with CertifyMe.net – all of our training courses are priced for optimal value!
For questions about our rough terrain forklift certification, call CertifyMe.net at 1-888-699-4800. We look forward to helping you today! Thank you for considering CertifyMe.net for your all terrain forklift safety training needs.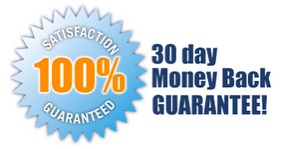 5 EASY STEPS!
Follow step-by-step instructions to get OSHA compliant!
This low-cost program can be completed anytime, anywhere!

Get Started Now By Registering Your Company For Free!
FREE 3 Year Renewals
Instant Access 24/7
Print Your Proof of Training
OSHA Accepted Nationwide
*If you are an individual not currently employed by a company use your personal name in
the 'Company Name' field.