Limited Time Offer! Free Covid-19 safety course with purchase of any Forklift or Aerial Lift Certification!
Access your free Covid-19 safety course in your members area once you have completed your purchase.

A Close Look at the Rough Terrain Forklift Family
Posted by: admin on September 24, 2021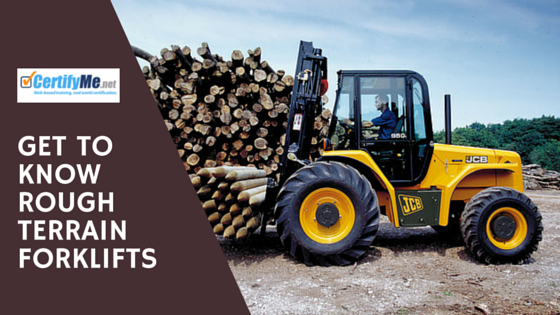 Rough Terrain Forklift Can Help Your Workers Safely Complete Tasks on Sand, Gravel, and Other Uneven Surfaces. Rough terrain lifts represent one of the largest forklift families. Your business can provide them to workers who need to carry large loads on rocky surfaces.   
What Is a Rough Terrain Forklift?
Rough terrain forklifts are sometimes called all-terrain forklifts or heavy-duty lifts. They are mainly used at outdoor construction sites and other areas with uneven ground. You'll also find rough terrain forklifts used for beach cleaning/sweeping, road repair, shipyards/dockyards (some all-terrain forklifts are used in ports and other areas to handle large shipping containers), maintenance and building/construction.
Rough terrain forklifts are Class 7 forklifts according to OSHA classifications. They are equipped with durable tires and designed to handle uneven terrain outdoors and help increase the functionality and safety of a worksite.

How to Drive a Rough Terrain Forklift
Driving a rough terrain forklift can be difficult. This is due to the fact that the lift is intended for use on unstable surfaces. 
A rough terrain forklift operator must account for the travel surface, along with other worksite hazards. In doing so, the driver can guard against tip-overs and other rough terrain forklift operator accidents. 
Operating an all-terrain forklift safely requires practice and training. With an OSHA certification training program, anyone can learn how to operate a rough terrain lift without putting themselves or others in danger. 
What Is the Best Rough Terrain Forklift?
Here are some of the most widely used all-terrain forklifts used in the United States: 
Case Construction:

One of the largest manufacturers of rough terrain lifts, Case all-terrain lifts are noteworthy for their max lift capacity and excellent handling. 

JCB:

Dependable performance meets exceptional value with JCB's line of rough terrain forklifts. 

LiftKing

If you use rough terrain forklifts on the job, there's a good chance you've come across more than a few LiftKing models.
Check out this infographic below for some great information on rough terrain forklifts:

Share this Image On Your Site
In addition, here are three of the most common types of rough terrain forklifts:
1. Vertical Mast Rough Terrain Forklift 
A vertical mast rough terrain lift is designed with two large tires at the front of the machine with two smaller tires at the rear. It is ruggedly built to be used primarily outdoors on natural or uneven terrain. Because rough terrain vertical mast forklifts are larger and made to handle heavier loads than vertical mast counterbalanced forklifts (classes 1, 4, and 5), they require more space to operate as well as a sturdy surface that offers substantial support. Operators need to always be wary of soft, muddy ground. All workers need to be trained to operate rough terrain vertical mast forklifts to learn about safe load handling and load weight-to-lift height capabilities. 
2. Variable Reach Rough Terrain Forklift 
This type of rough terrain lift is vehicle-mounted and fitted with a telescopic boom lift, which allows this machine to pick up and transport loads at various distances and heights. The boom can reach out directly in front of the forklift, and it can be extended to raise directly above it. Variable reach rough terrain forklifts were originally built for residential and commercial masonry trades. This machine is designed with a low stowed height to allow for superior maneuverability through entryways. Due to the presence of the boom lift, this machine is considered a partially loaded truck even without a load on the attachment. Workers need to be trained in proper load management before operating this forklift. 
3. Truck/Trailer Mounted Rough Terrain Forklift 
A truck or trailer mounted rough terrain lift is a portable, self-propelled design that is most often transported to a work site. This forklift is mounted on a carrier which is attached to the back of the truck or trailer and is used to unload heavy loads from the truck or trailer. It can be used on natural, unimproved outdoor terrain and disturbed terrain on a work site, but it is important to note that not all truck or trailer mounted forklifts are considered to be rough terrain. Forklift certification training covers the various types of truck/trailer mounted forklifts and their primary differences.
CertifyMe.net has exceptional Class 7 rough terrain forklift training for all of your OSHA compliance needs. Because all-terrain forklifts are used in more hazardous conditions than indoor lifts, it's important that you have the necessary safety training. Get signed up with CertifyMe.net today! In just five easy steps, you're on your way to providing rough terrain forklift training and certification to your entire workforce!
Rough Terrain Forklift Operator Certification Needs
OSHA certification is a must-have for anyone who uses an all-terrain forklift at any worksite in the United States. It is available to anyone who completes an OSHA-approved certification training program. 
A typical OSHA certification training program for all-terrain forklift operators can be completed in as little as one hour. The program provides insights into safe operation and maintenance of an all-terrain forklift. It also explains how operators can identify and address common forklift safety dangers. 
After completing an OSHA certification training exam administered by an authorized trainer, an individual can earn their all-terrain forklift operator license. He or she will need to renew their license within three years of issue to ensure it remains valid. 
Consequences of Not Certifying Employees to Drive an All-Terrain Forklift
Businesses cannot allow all-terrain forklift drivers to operate a lift without a valid license. Otherwise, these companies can face myriad consequences. 
OSHA penalizes businesses that do not comply with its forklift safety requirements. An OSHA penalty can total tens of thousands of dollars. And it can put a business' brand reputation and revenues at risk. 
Also, unlicensed all-terrain forklift operators are ill-equipped to drive a lift. These operators may struggle to identify forklift hazards. As a result, they can cause forklift accidents, along with associated injuries and fatalities. 
Rough Terrain Forklift FAQs
1. How fast can a rough terrain forklift go?
A rough terrain lift's maximum speed depends on the manufacturer, model, and other factors. In some instances, rough terrain lifts can travel up to 24 mph. 
2. What is an all-terrain forklift's maximum lifting capacity?
Some all-terrain forklifts can be used to lift loads up to 8,000 lbs. 
3. Can a rough terrain forklift be driven indoors and outdoors?
Yes. However, rough terrain forklifts are often used on soft or muddy ground, hills, and other surfaces where stability can be an issue.

Take Advantage of Rough Terrain Forklift Operator Certification Training from CertifyMe.net
If your business employs workers who use rough terrain lifts, provide these employees with OSHA-approved certification training. Then, you can ensure your workers can comply with OSHA requirements. Plus, your employees will be ready to handle any all-terrain forklift safety challenges that come their way. 
CertifyMe.net is the leader for rough terrain forklift operator certification training. We offer an online training program that enables workers to earn their OSHA certification on any internet-connected device, at any time.
Explore our forklift certification training options today! And to learn more or enroll your workers in our all-terrain forklift operator certification training, contact us online or call us at 1-888-699-4800. 
Welcome to CertifyMe.net
CertifyMe.net has offered online forklift certification since 1999. With Our Convenient online program. your employess can earn their certification in an hour or less.
Browse Online Certifications:
This low-cost program can be compeleted anytime, anywhere!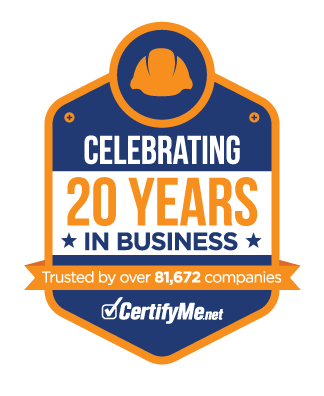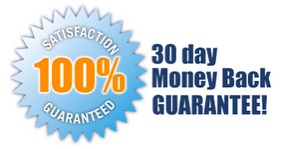 Connect with Us


Get Started Now By Registering Your Company For Free!
FREE 3 Year Renewals
Instant Access 24/7
Print Your Proof of Training
OSHA Accepted Nationwide
*If you are an individual not currently employed by a company use your personal name in
the 'Company Name' field.