HAZWOPER Certification and Training
SAFE Employers PREVENT ACCIDENTS With Our 100% OSHA Compliant Online

HAZWOPER Certification Course!
Don't waste time and money sending employees off site for training when they can learn online on their own time with this OSHA Compliant  Hazwoper Certification Course!

Upon successful completion of this online Hazwoper Training and Certification, you will receive an IMMEDIATE certificate of completion which is accepted by OSHA as documentation of training
Learn More About Our Online HAZWOPER Certification and Training Course: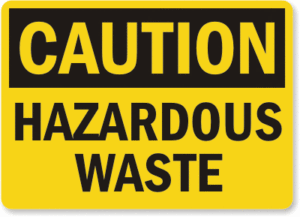 This online Hazwoper training and certification is designed for general site workers engaged in hazardous substance removal or other activities which expose or potentially expose workers to hazardous substances or waste. This HAZWOPER certification course covers all material required under 29 CFR 1910.120(e)(3) of OSHA's Hazardous Waste and Emergency Response Standard.
If you or your employees are in any way in contact with or responsible for:
Hazardous waste clean-up operations
emergency response operations
voluntary clean-up operations
storage, disposal, or treatment of hazardous substances
uncontrolled hazardous waste sites
…then this OSHA Compliant HAZWOPER Course is for YOU! Register here NOW.
Our new HAZWOPER online course is full of exercises and vital safety information to keep employees SAFE, 100% OSHA compliant and PREVENT accidents in the workplace!  
Our goal is that anyone who uses our program becomes not only a SAFER employee, but also a real safety advocate with CONFIDENCE of workplace safety practices for dangerous and hazardous substances!
From maintaining each forklift to optimum performance levels to keeping track of employee safety training records, forklift fleet supervisors have many issues to account for. This includes hazardous waste.
One of the most important guidelines from the U.S. Occupational Safety and Health Administration (OSHA) is their regulations for hazardous waste management, also known as HAZWOPER. CertifyMe.net already provides several OSHA certifications, including the forklift and industrial powered truck training your company needs to meet OSHA HAZWOPER training requirements.
Now, our flexible and affordable courses include the latest hazardous waste and material handling methods, all via HAZWOPER training online.
From 40 hour HAZWOPER training to other safety related instruction and certification, CertifyMe.net has a complete selection of classes for employers and employees.
Since OSHA requires that all employers handle their forklift drivers' training needs, CertifyMe.net is the ideal training solution. Our courses are 100% OSHA compliant, are affordably priced, and we also offer lifetime support! Sign up today and get started with your HAZWOPER compliance program!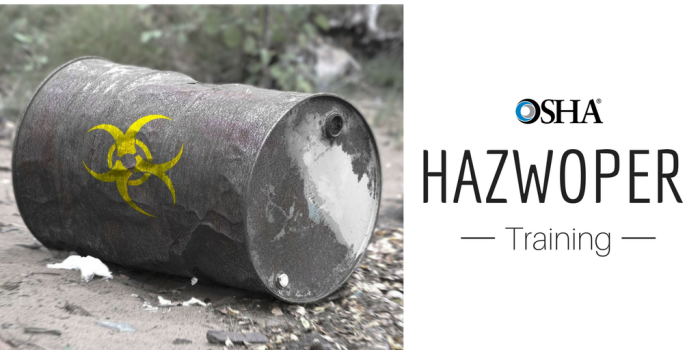 Here's what you'll learn on this page:
Why HAZWOPER certification is necessary. According to OSHA guidelines 29 CFR 1910.120 and 29 CFR 1926.65, all employees involved with hazardous waste management – including forklift operators – are required to have up-to-date HAZWOPER training. Without 40 hour HAZWOPER training and OSHA HAZWOPER certification, your company is at risk for safety violations, accidents, injuries and more. Don't put off your safety training another day – sign up with CertifyMe.net today!
Who needs HAZWOPER training? All of your forklift drivers involved with jobsite cleanup activities, industrial waste management, and other hazardous waste activities need HAZWOPER training. This isn't optional – it's mandatory, and OSHA checks to ensure companies are hiring properly trained personnel. Even if you only deal with hazardous waste activities a few days per year on the job, you need HAZWOPER certification!
How it benefits your safety program. For one, OSHA HAZWOPER training means that you'll avoid costly fines and penalties associated with not having the training. Plus, your safety program will have all of the HAZWOPER safety bases covered, at all times. And that's important, because hazardous waste management rules and regulations are some of the most constantly reviewed and rapidly changing in the industry – meaning any industry!
Let's look at OSHA's specific guidelines for hazardous material management and the Hazwoper training requirements.

What is HAZWOPER?
The Hazardous Waste Operations and Emergency Response (HAZWOPER) standard is established by the U.S. Occupational Safety and Health Administration (OSHA). Also known as the HAZWOPER standard, this set of rules is the basis for HAZWOPER safety training. This type of specialized training is for any employee that is exposed (directly or indirectly) to any hazardous substances.
OSHA lists these types of activities into five different categories:
Any type of work involved with a 1976 guideline known as the Resource Conservation and Recovery Act (RCRA)
Emergency response activities where hazardous substances are present
Work for treatment, storage, and disposal facilities for hazardous material and substances
Voluntary operations and clean-u activity at any uncontrolled hazardous waste site
Clean-up work required by a local, state, or federal governing body at a recognized uncontrolled hazardous waste site (differs slightly from the last type of activity)
What You'll Learn With our HAZWOPER Training Online
With our HAZWOPER training, your workers will learn the following concepts:
Hazardous waste site cleanup operations
TSD (treatment, storage, and disposal) facility HAZWOPER operations
How the Resource Conservation and Recovery Act (RCRA) impacts HAZWOPER activities
General emergency response operations related to hazardous substances
And much more
CertifyMe.net has the complete HAZWOPER training your company needs to stay safe on the job!
Who Must Take HAZWOPER Training?
All workers who are involved in the following must complete HAZWOPER training and meet all HAZWOPER training requirements:
Clean-up operations that are conducted at uncontrolled hazardous waste sites. This work is often done by forklift drivers – moving barrels, bringing in cleanup supplies, etc.

Corrective actions involving clean-up operations at sites covered by the Resource Conservation and Recovery Act

Voluntary clean-up operations at sites recognized by federal, state, or local as uncontrolled hazardous waste sites. Forklifts are used for clean-up activities all across the country – that's why it's so important you get your HAZWOPER training requirements.

Operations involving hazardous wastes that are conducted at treatment, storage, and disposal sites

Emergency response operations for releases of, or threats of releases of, hazardous substances

Other site personnel, as required.
Why HAZWOPER Training is Important for Your Company – Where Can I Find HAZWOPER Training Near Me?
If any of your employees are involved with the aforementioned tasks and duties related to hazardous materials, HAZWOPER training is required – no questions asked!
The HAZWOPER 40-hour course is the most comprehensive type of OSHA hazmat training. Any forklift driver involved with a clean-up operation at uncontrolled hazardous waste sites requires HAZWOPER OSHA instruction. Once you've completed this course, you'll have the proper HAZWOPER certification to handle any hazardous waste cleanup activity with forklifts. Most forklift drivers do not have HAZWOPER training – online, in class, or anywhere. Sign up with CertifyMe.net, and you'll have all the HAZWOPER training requirements to successfully complete important cleanup projects!
How Long is 40 Hour HAZWOPER Training Good For?
This training is valid for a period of three years, upon successful completion. All of our training, including OSHA 40 Hour HAZWOPER training, is good for three years. Remember, we also offer free lifetime renewals on our HAZWOPER training and other OSHA safety training modules. With our HAZWOPER training online, you'll get the upfront service you need, along with the lifetime support that only CertifyMe.net provides! We're your lifetime HAZWOPER training partner! If your company requires 40 Hour HAZWOPER training, look no further than CertifyMe.net.
CertifyMe.net also offers an 8 hour HAZWOPER refresher course to make sure your certification is up to date and you continue to meet all HAZWOPER training requirements. Also check out our a HAZWOPER train the trainer course.
For your complete HAZWOPER training online, nobody beats CertifyMe.net. Check out our entire course selection and pricing to get started today!

HAZWOPER Training Online at CertifyMe.net
Where can you find all HAZWOPER requirements? How about HAZWOPER training near me? OSHA's own HAZWOPER guidelines are a great resource, and CertifyMe.net takes care of all of your training needs with a convenient online course. If your company needs HAZWOPER training, look no further than CertifyMe.net. With free lifetime renewals, your HAZWOPER certification will never lapse with CertifyMe.net.
To get started with your HAZWOPER OSHA training today, check out our forklift training and certification page, or call our HAZWOPER training consultants directly at 888-699-4800. CertifyMe.net looks forward to meeting all of your company's HAZWOPER certification needs!
Along with our HAZWOPER certification, CertifyMe.net has a complete assortment of affordable, accessible, OSHA compliant training courses for your entire forklift training needs. Check out our pricing and course offerings here! Thanks for considering CertifyMe.net for your HAZWOPER certification requirements.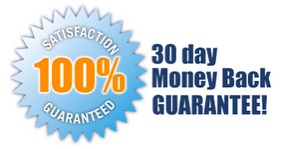 5 EASY STEPS!
Follow step-by-step instructions to get OSHA compliant!
This low-cost program can be completed anytime, anywhere!

Get Started Now By Registering Your Company For Free!
FREE 3 Year Renewals
Instant Access 24/7
Print Your Proof of Training
OSHA Accepted Nationwide
*If you are an individual not currently employed by a company use your personal name in
the 'Company Name' field.