Limited Time Offer! Free Covid-19 safety course with purchase of any Forklift or Aerial Lift Certification!
Access your free Covid-19 safety course in your members area once you have completed your purchase.

Online OSHA Compliant Forklift Classes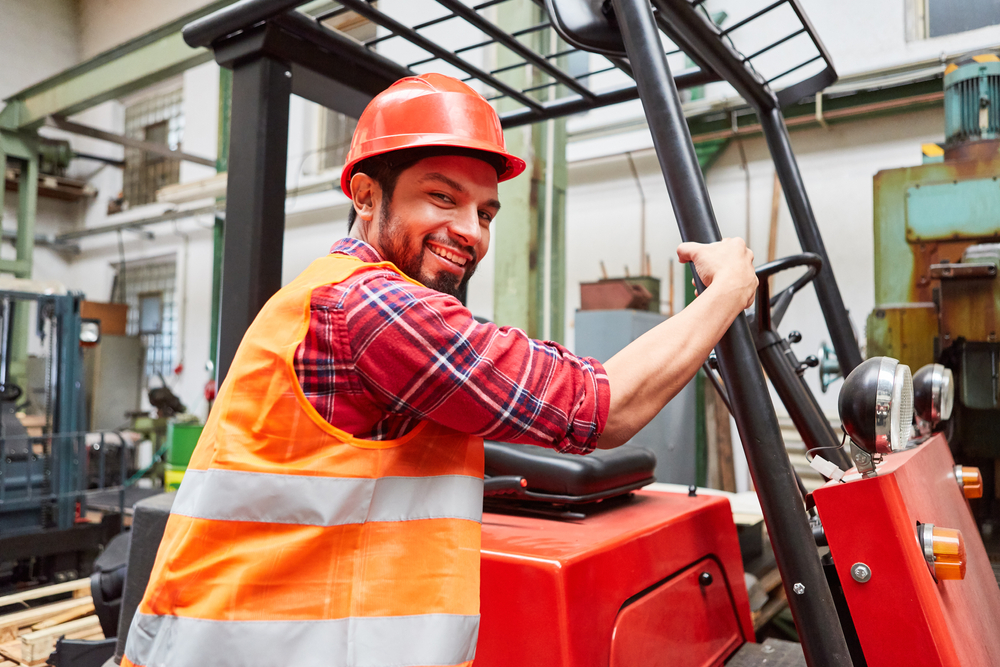 Looking to get your forklift drivers fully certified and OSHA compliant? For a small investment of $59.95 and just two hours of your time, CertifyMe.net can provide your forklift drivers with everything they need to become officially OSHA-compliant! And that's important in case your employees are ever involved in an accident. An OSHA audit requires training records for all operators of powered industrial trucks – and without these training records, your company is subject to heavy fines and penalties…some can exceed $100,000!
Our forklift school offers:
100% OSHA compliance

Affordable prices

Lifetime support

Insider OSHA knowledge for your training program

Best customer service in the business

Al

l forklift certification classes near me

you'll need

And much more!
Employers are legally required to train and certify any employee who operates a forklift. If you oversee workers in need of certification and forklift classes, sign up here.
Types of Forklift Certification Classes
If you're searching for forklift classes near me, you've come to the right place. CertifyMe.net offers convenient online courses that can be completed on your schedule. Since all our forklift classes are available in both English and Spanish, there's nothing stopping you from advancing your career in a single afternoon. Pricing is affordable, especially when you consider the value certification adds to your resume. Here are a few of the classes we offer:
Warehouse Forklift Certification Classes
Class 1: Electric Motor Rider Trucks—this training involves electric sit down rider forklifts, and electric stand up rider counterbalanced forklifts.
Class 4: Internal Combustion Engine Forklifts—Cushion Tires—this training covers gas or LPG sit down rider forklifts, and counterbalanced forklifts that are gas or LPG powered.
Class 5:  Internal Combustion Engine Forklifts—Pneumatic Tires—this training includes gas or LPG powered sit down rider forklifts and counterbalanced forklifts.
All forklift operator classes are available in English and Spanish
Cost: $59.95 

Forklift Training Classes for Pallet Jacks and Order Pickers
Class 2: Electric Motor Narrow Aisle Forklifts—this training covers high lift straddle, order pickers, reach type outriggers, side loaders, turret forklifts, swing mast and convertible turret/stock pickers, low lift pallets, and platform forklifts.
Class 3: Electric Motor Hand or Hand/Rider Forklifts—this training involves low lift platforms, low lift walkie pallets, reach type outriggers, high lift straddles, high lift counterbalanced lifts, and low lift walkie/ricer pallets.
All forklift operator classes are available in English and Spanish
Cost: $59.95 

Rough Terrain Forklift Certification Classes Near Me
Class 7: Forklift Operator Class: Electric and Internal Combustion Engine Tractors—this training covers sit down rider lifts, rough terrain forklifts, straight mast forklifts, extended reach lifts, telescopic lifts, extended boom lifts, and straight mast rough terrain forklifts.
All forklift operator classes are available in English and Spanish
Cost: $59.95 

Train the Trainer
Get the ultimate return on investment with this popular CertifyMe.net forklift certification class. This is ideal for safety supervisors, distribution center managers, warehouse personnel and much more. With this course, your internal employees are able to train and certify your forklift drivers, which helps save substantial money down the road. Why go offsite to 3rd-party training providers when you can take care of everything in-house? Sign up for our Train the Trainer forklift class today!
Cost: $110.00

Upon completion of your forklift classes, you'll need to take and pass an online exam. No need to stress about the test – we offer free retakes so you can really nail the material before becoming officially certified. Once you pass the test, you'll receive your temporary certificate and operator card to print right away. The final step is a hands-on evaluation led by a trained supervisor. We'll even give you a checklist for them to use. Complete the hands-on evaluation and you'll be officially certified and ready to operate forklifts on the job.
Benefits of Completing Forklift Classes
Forklifts are large pieces of equipment that cause many accidents each year. Injuries and fatalities are avoidable, though. With the proper training and forklift certification classes online, you can help ensure safety for all employees. Employers who embrace training can avoid paying for employee liabilities, for repairs to equipment and structural damage, and expensive fines from OSHA.
Free license renewals are another key benefit of completing forklift classes. It is required that operators renew their certification every three years to ensure they remain up-to-date on practices and safety protocols. When you complete your initial training with us, all of your three-year re-certifications are free. Forever!
Other benefits of our forklift certification classes include:
Skip the travel and traffic to an off-site facility. Train at home or at work!

Save hundreds of dollars and hours of your time by training online, with 24/7 access

Use any device with an internet connection to complete the online forklift training

Train at your own pace to retain the information

Enjoy total convenience and ease!
Frequently Asked Questions About Forklift Training Classes
If you're convinced about the value of forklift training classes but aren't sure where to begin, allow us to guide you through the process. The following resources offer insight into OSHA requirements, training guidelines, and options for renewing your certification:
How to Get a Forklift License?
If you've ever wondered what professional certifications are required of forklift operators, we've got the answers. Learn how old you need to be to qualify, why certification matters, and how to earn your very own forklift operator's license. 
How to Get Forklift Certified Online in an Hour?
It's never been easier or more affordable to invest in your career. An hour of your time can spell new opportunities, a safer workplace, and job security. Learn which forklift classes are right for your line of work.
Where can I get my Forklift License and Forklift Certificate Card?
After completing training, you might be wondering: will my forklift training classes result in an official certification card? You can receive your forklift license and certification only after completing forklift certification classes. We even offer convenient printable versions so you can have proof of your training on hand immediately.
What are OSHA Forklift Certification Requirements?
Federal guidelines set by the Occupational Safety and Health Administration, or OSHA, help to keep workers safe on the job. By understanding these guidelines, you help foster a safer workplace for you and your colleagues. 
Why OSHA Forklift Regulations Must be Followed?
OSHA regulations exist for a reason. Without proper forklift training, workers may be more prone to accidents and can even suffer injuries on the job. To avoid such accidents, be sure to take forklift certification classes seriously.
How to Renew Your Forklift License Quickly and Easily?
Forklift certification classes are just the beginning. Lift operators are required to renew their certification every three years. When you train with CertifyMe.net, renewals are free for life.

Get Certified with CertifyMe.net for Compliant Training Today!
You know the importance of providing your employees with OSHA compliant safety training. Many employers are unsure where to turn, since they typically lack the in-house expertise and training awareness to conduct the right training. That's where CertifyMe.net comes into the picture!
 With our online classes, your employees – regardless of skill level or previous experience – are able to become OSHA compliant in no time at all. Plus, our affordable prices ensure you can get your entire forklift fleet up to speed with the most updated, easy to learn forklift training classes you'll find anywhere!  
If you have any questions about our forklift classes please call us at 1-888-699-4800 or Contact us today to learn more!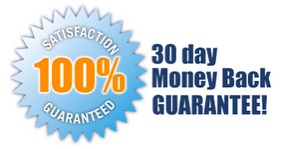 5 EASY STEPS!
Follow step-by-step instructions to get OSHA compliant!
This low-cost program can be completed anytime, anywhere!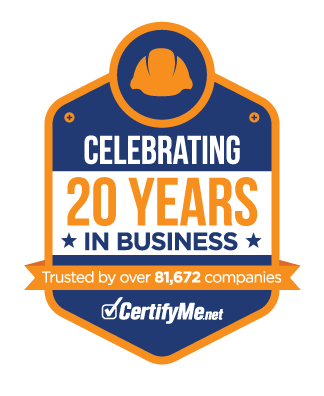 Get Started Now By Registering Your Company For Free!
FREE 3 Year Renewals
Instant Access 24/7
Print Your Proof of Training
OSHA Accepted Nationwide
*If you are an individual not currently employed by a company use your personal name in
the 'Company Name' field.