Limited Time Offer! Free Covid-19 safety course with purchase of any Forklift or Aerial Lift Certification!
Access your free Covid-19 safety course in your members area once you have completed your purchase.

Do You Need a Forklift Driver License?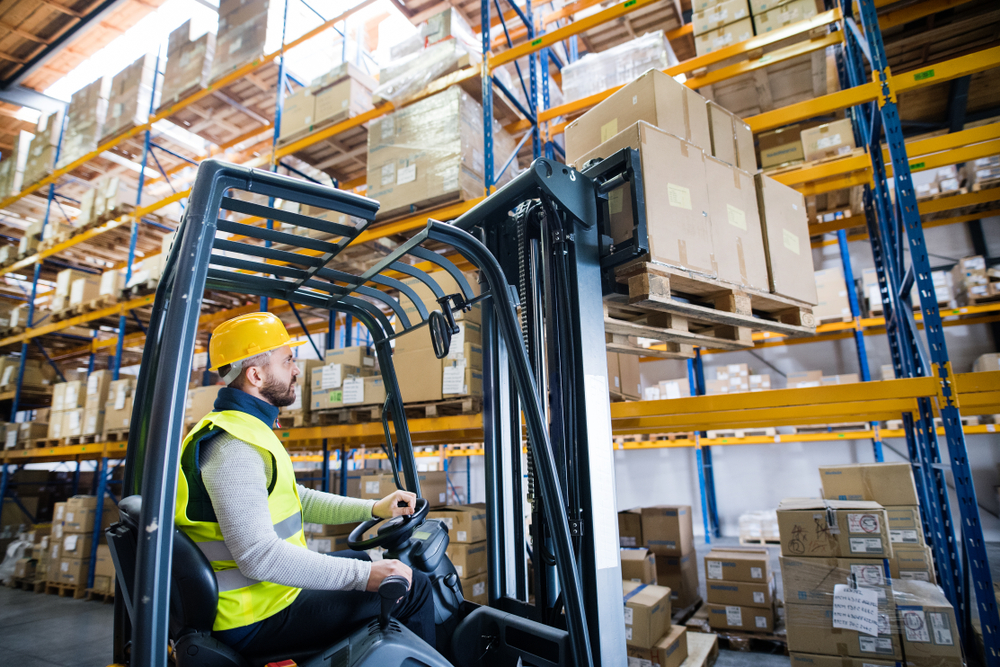 Operating a forklift can be dangerous and requires knowledge of the machine's capabilities and safety guidelines. As such, employers require that forklift operators obtain a license before they can operate their vehicles. 
Whether you're a new forklift operator hoping to get certified or an employer hoping to avoid OSHA fines and penalties, CertifyMe.net has the training resources you need. As you explore your options for forklift driver's license opportunities, keep our site in mind – there's no option quite as affordable or convenient!

OSHA Forklift License Requirements
There are certain standards established by the Occupational Safety and Health Administration (OSHA) that all employers must adhere to in order to ensure their workers' safety while operating the machinery. These standards include providing adequate training, ensuring operators are qualified to do their job, and conducting periodic evaluations of operator performance. 
The OSHA standards may require employers to provide additional training or certification for workers who will be operating more complex pieces of machinery such as reach trucks or order pickers. In some cases, employers may pay for formal certification courses that cover topics such as safe vehicle operation, proper maintenance techniques, and risk assessment and prevention strategies. However, even if your employer does not provide an official certification program or coursework, they should still ensure that you have received adequate training on how to safely operate your particular piece of equipment. 
Additionally, some states may have regulations in place requiring certain types of forklifts or other material handling equipment to be operated by licensed personnel only. For example, in California any person operating an industrial truck must possess either an Industrial Truck Operator Certificate or an Industrial Truck Driver License issued by the Department of Motor Vehicles (DMV). It's important to check with your local DMV office to determine what specific laws apply in your area before you start operating any type of vehicle. 
A forklift driver license verifies that a lift operator has received OSHA-compliant safety training. The operator has learned how to safely operate and maintain a lift. He or she also knows how to identify and avoid forklift safety hazards and take the necessary steps to minimize risk when using a lift.

Is it Illegal to Drive a Forklift without Certification? 
Yes, it is illegal to operate forklift without a license. Operating a forklift without a license can increase the risk of lift accidents. Even a single accident can cause serious injury or death. It can also result in costly penalties for an employer.
How to Earn Your Forklift Drivers License
Still unsure about what do you need to drive a forklift? We can help. CertifyMe.net has six different training courses and a Train the Trainer program for anyone that needs a forklift drivers license. 
Class 1: Electric Motor Rider Trucks
Learn to operate an electric sit down rider, a counterbalanced standup rider, and electric counterbalanced standup riders.
Class 2: Electric Motor Narrow Aisle Trucks
Discover how to safely and effectively drive a high-lift straddle, order picker, reach type outrigger, side loaders, turret trucks, swing mast and convertible turret/stock pickers, low lift pallet and platform riders.
Class 3: Electric Motor Hand or Hand/Rider Trucks 
Learn the ins and outs of operating a low lift platform, low lift walkie pallet, reach type outrigger, high lift straddle, high lift counterbalanced, and low lift walkie/ricer pallet.
Class 4: Internal Combustion Engine Trucks – Cushion (Solid) Tires 
Get certified to operate a sit down rider fork, gas or LPG, fork, or counterbalanced lift.
Class 5: Internal Combustion Engine Trucks – Pneumatic Tires 
Discover best practices when driving a sit down rider fork, gas or LPG, fork, or counterbalanced lift. 
Class 7: Electric and Internal Combustion Engine Tractors 
Get trained and certified to use rough terain forklift trucks, straight mast forklifts,
extended reach lifts, telescopic, extended boom, and straight mast rough terrain forklifts.
After a worker completes our training, he or she can print their forklift license right away – there is no need to wait for official documentation to arrive in the mail. An operator's forklift license is good for three years, at which time he or she can use our free three-year renewal training to re-certify. It's as simple as that. 
Benefits of Earning Your Forklift License
Once you've determined the answer to the question do you need a license to drive a forklift, all that's left to do is register for training. There are some serious perks to earning your certification in this exciting field. Certified forklift operators are always in high demand, but as the world economy becomes more globalized, warehouses and their employees become even more important. Forklift certification can open up a world of employment opportunities. 
Once employed, you'll enjoy all the perks that come with quality forklift operator training. Trained professionals tend to work more efficiently and effectively, especially compared with untrained peers. Trained operators are also less likely to be involved in workplace accidents or suffer injuries on the job. You'll also be in compliance with OSHA regulations, allowing your workplace to sidestep any potential penalties for safety violations.
Forklift Driver License FAQs
With questions like do you need a license to drive a forklift answered, you may still have lingering questions about other aspects of certification. Allow us to dispel myths and cut straight to the point with our helpful FAQ section.
How Much Does it Cost to Obtain a Forklift Driver License?
The cost to get a forklift drivers license to operate a forklift varies. At CertifyMe.net, we strive to make forklift certification training affordable for companies of all sizes. And our training is available for as low as $59.95 per operator.
Do I Need to Require a Worker to Have a Forklift License Before They Join My Business?
Not necessarily. In some instances, businesses offer forklift certification training as part of their onboarding process. Or, there may be times when someone has a valid forklift license before he or she joins a company.
Is a Forklift Operator License Required for Businesses in All Industries?
Yes. Regardless of industry, a forklift operator must possess a valid license to use a lift at any worksite in the United States.
How Long Does it Take to Obtain a Forklift License?
CertifyMe.net offers forklift certification training that can be completed in as little as one hour. Our certification training program is available online, so your workers can access our learning materials at their convenience.
How Does OSHA Penalize Businesses if They Are Found to Have Unlicensed Forklift Operators on Staff?
OSHA penalties can total thousands of dollars. They can also result in brand reputation damage, revenue losses, and other long-lasting business problems. Furthermore, OSHA can levy legal violations against a business if it knowingly lets a worker drive a forklift without a license.
Do I Need to Track Forklift Operator License Recertification Across My Workforce?
Absolutely. If an operator is found using a forklift without a valid forklift drivers license, your business is subject to OSHA fines and penalties. In addition, this forklift operator can inadvertently put himself or herself and others in danger. The operator can also cause a forklift accident that results in serious injury or death as well.
How Long Will it Take to Enroll a Worker in Forklift Certification Training?
It won't take long to enroll a worker in certification training that allows him or her to earn their license. With CertifyMe.net, you can sign a worker up for our certification training in just a few clicks.  
Are Forklift Operators in Demand?
Do you need a driver's license to operate a forklift? It's a question that often plagues people interested in becoming a forklift operator but feel unsure about the path forward. The reality is that you do not need a driver's license to operate a lift, so you shouldn't let that stop you from pursuing this career. Forklift operators are more in demand than ever. Whether you hope to work in a retail store, a warehouse, on a construction site, or anywhere that regularly employs the use of a forklift, getting certified is the first step towards achieving those goals. Given the popularity of online shopping and the globalization of our economy, forklift operators are likely to stay in demand for the foreseeable future.

Get Certified to Drive a Forklift Now
Understanding the answer to the question is it illegal to drive a forklift without certification is just the start. CertifyMe.net can walk you through the next steps, guaranteeing that operators meet OSHA standards and keep their certification valid for the foreseeable future. Our online training courses are affordable, convenient, and efficient – most learners finish training in a single day.
Want to browse our course offerings? Click here to view our 100 percent OSHA-compliant forklift training classes. When workers need a forklift license to legally operate a lift, CertifyMe.net can help. If you have questions, contact us online or give our team a call at 1-888-699-4800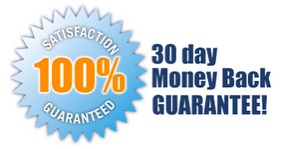 5 EASY STEPS!
Follow step-by-step instructions to get OSHA compliant!
This low-cost program can be completed anytime, anywhere!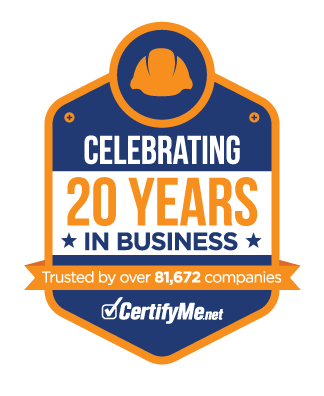 Get Started Now By Registering Your Company For Free!
FREE 3 Year Renewals
Instant Access 24/7
Print Your Proof of Training
OSHA Accepted Nationwide
*If you are an individual not currently employed by a company use your personal name in
the 'Company Name' field.