Limited Time Offer! Free Covid-19 safety course with purchase of any Forklift or Aerial Lift Certification!
Access your free Covid-19 safety course in your members area once you have completed your purchase.

How to Get Manlift Certification for Your Employees

With Manlift Certification Training, You Can Comply with OSHA Requirements, Boost Workplace Productivity, and More!
A manlift is an aerial work platform (AWP) designed for indoor and outdoor worksites. It lets operators perform warehouse work and other tasks at heights without compromising their safety. 
If you have questions about manlifts, you're not alone. CertifyMe.net has forklift safety experts on staff who know all about manlifts and manlift certification. We're here to answer common manlift questions. In doing so, we can help you determine if now is a good time to enroll your workers in manlift certification training.
What is a Man Lift?
According to OSHA, a manlift refers to a machine that has a power-driven belt that moves in one direction. The lift is designed to carry workers from floor to floor in a safe and efficient manner, often in parking garages and at construction sites. 
You can provide your employees with access to manlifts. To do so, you need to teach your workers appropriate safety protocols. That way, your workers can avoid tip-overs and other manlift accidents.
What Types of Businesses Use Manlifts?
You may have noticed manlifts at big-box retail and home improvement centers like Home Depot and Lowe's. Workers who use these machines are required to receive manlift safety training, per OSHA's manlift training requirements. If workers don't have OSHA-approved training, they are breaking the law!
If you're uncertain about your current compliance requirements, let CertifyMe.net handle your manlift certification. We'll get your workers compliant with OSHA manlift requirements right away!

Where Are Manlifts Used?
Manlifts are used at warehouses, construction sites, lumber yards, and other industrial worksites. Like forklifts, pallet jacks, and aerial lifts, your manlift operators require the proper training, which means they must complete an OSHA-approved certification training program. If your workers lack basic training, they won't be able to operate a lift correctly. This can lead to lost productivity. It can also make your employees increasingly prone to manlift accidents. 
What Types of Manlifts Are Available?
There are three types of manlifts:
Self-Propelled: This compact manlift can usually lift workers up to 20 ft.
Push-Around: A push-around manlift tends to be larger than a self-propelled model. It can typically reach heights up to 50 ft.
Atrium: 

Sometimes referred to as a belt or compact crawler lift, an atrium model is a large, heavy-duty option. It has retractable legs and other features that make it a terrific option on dirt, sand, mud,

and other

rough terrain

.
Choose the right manlift based on the task at hand. Then, enroll your workers in certification training, so they can learn how to safely use and maintain their lift.
What Are Some Manlift Jobs Available?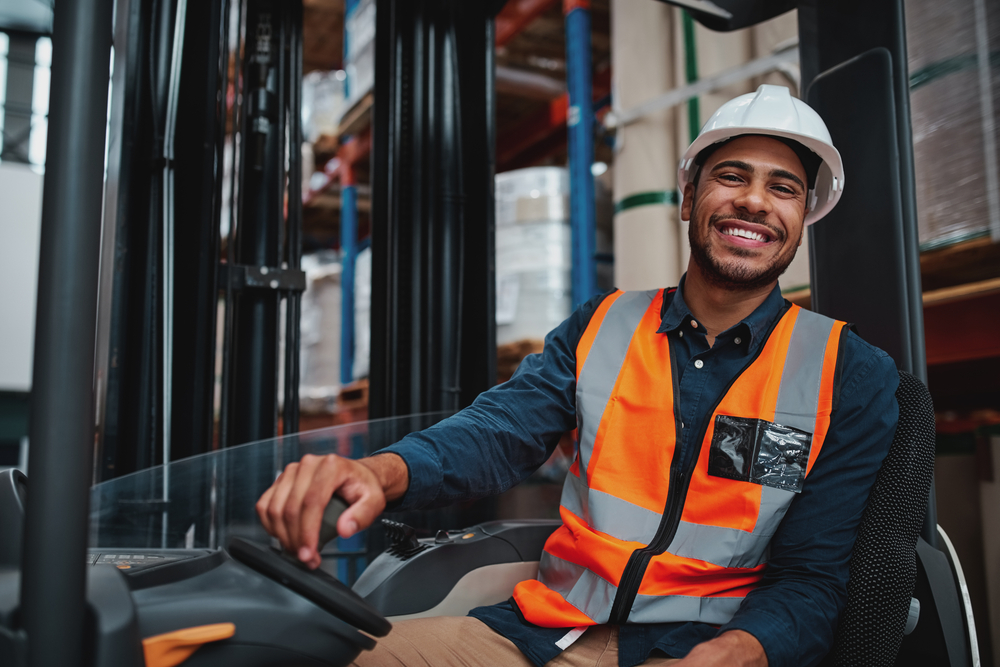 Manlifts must be operated by those who are skilled and trained to use them and guide workers to use them safely. It is a manlift employee's job to ensure that safety hazards aren't present when a manlift is being used on a worksite and that injuries and fatalities aren't likely to happen.
Some of the jobs where workers are often required to operate manlifts include:
Manlift maintenance manager
Operator technician
Warehouse operator
Environmental field technician
Manlift jobs are available across the United States. But, many employers require workers to possess manlift certification before they are hired. Or, employers may enable workers to enroll in a manlift certification training program. Once new hires complete the program, they can meet OSHA certification training requirements.
How Is a Manlift Classified?
Manlifts are classified under section 1910F, in the subpart titled Powered Platforms, Manlifts, and Vehicle-Mounted Work Platforms. A manlift falls under this category because it is not used to handle loads or pallets like aerial lifts or forklifts.
Manlift training and certification are mandatory for all employees who use this type of lift. And, it's an employer's responsibility to ensure that their workers earn manlift certification. 
With CertifyMe.net, we'll handle all of your manlift training needs. Register today, so your manlift operators can comply with OSHA requirements – it's the best thing you can do for your employees!
Do You Need to Provide Your Workers with Manlift Training?
If your worksite is visited by OSHA and your manlift safety program isn't up to speed, expensive fines and negative PR from costly litigation are just a few possible outcomes. Make sure your workers are given the best opportunity to succeed – and be safe – with OSHA-compliant manlift certification training from CertifyMe.net.
CertifyMe.net offers an affordable alternative to expensive manlift training. Your employees can complete our certification online at their convenience. We're the ideal OSHA compliance solution for busy companies that need to get their manlift operators certified. Sign up today and let us handle your manlift certification training requirements!
What Happens If an Operator Uses a Manlift Without a License?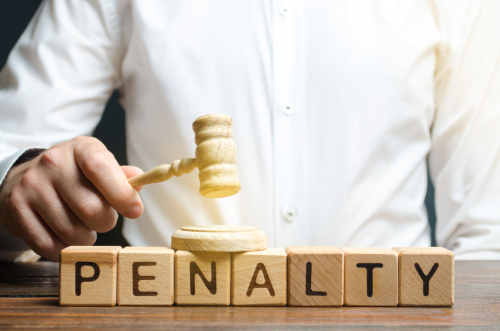 OSHA penalizes businesses that do not comply with its manlift safety requirements. If a worker is found to be using a manlift without a license, their employer can be fined. Even worse, the worker may inadvertently put himself or herself and others in danger.
Manlift safety training is mandatory for a reason: it protects businesses and their operators against accidents that can lead to serious injury or death. So, any business that employs manlift operators must provide them with the OSHA-approved training. Then, this business can avoid OSHA penalties and limit the risk of manlift accidents.
What Are OSHA's Manlift Certification Training Requirements?
According to OSHA training guidelines, all manlifts require thorough training and an onsite evaluation (by the employer) before any employee can operate the equipment.
Obtaining manlift certification involves a process similar to the one required for forklift certification. First, a business enrolls its workers in a certification training program for manlifts. Next, the workers learn about lift safety topics. Once workers finish the training, they receive OSHA certification. At this point, workers are OSHA-approved manlift operators, and they are legally eligible to operate a lift at any worksite in the United States. 
How Long Does Manlift Certification Remain Valid?
Manlift certification expires after three years. At this time, renewal training is required. Otherwise, if a worker is found operating a manlift without a valid license, he or she can face legal penalties. In this scenario, the employer that let this worker operate a lift without an active license is also subject to penalties. 
With CertifyMe.net, all of your manlift training and certification needs – including renewal training – is taken care of! All manlift training requirements are accounted for with our safety training certification courses – browse our catalog at any time and select the training you need!
What Is the Best Option to Teach Your Workers About Manlift Dangers?
Operators constantly move manlifts, so they can perform myriad tasks at heights. They may take precautions to guard against accidents. Yet, manlifts are dangerous, particularly if they are being used by operators who lack sufficient training. 
In some instances, the thought of stepping onto a manlift can be scary for workers. This fear and hesitation can cause a worker to panic if he or she is required to use this type of lift. If this worker makes a mistake while operating their lift, he or she can inadvertently cause an accident. 
CertifyMe.net is a superior option to educate workers about manlift safety. We offer comprehensive certification training designed to teach workers about manlift dangers. Our training ensures workers can feel confident when they use a lift. It also empowers workers with the ability to quickly identify hazards and address them before they can cause accidents. 
What to Expect from Manlift Certification Training
To illustrate the value of manlift certification training, let's consider an example.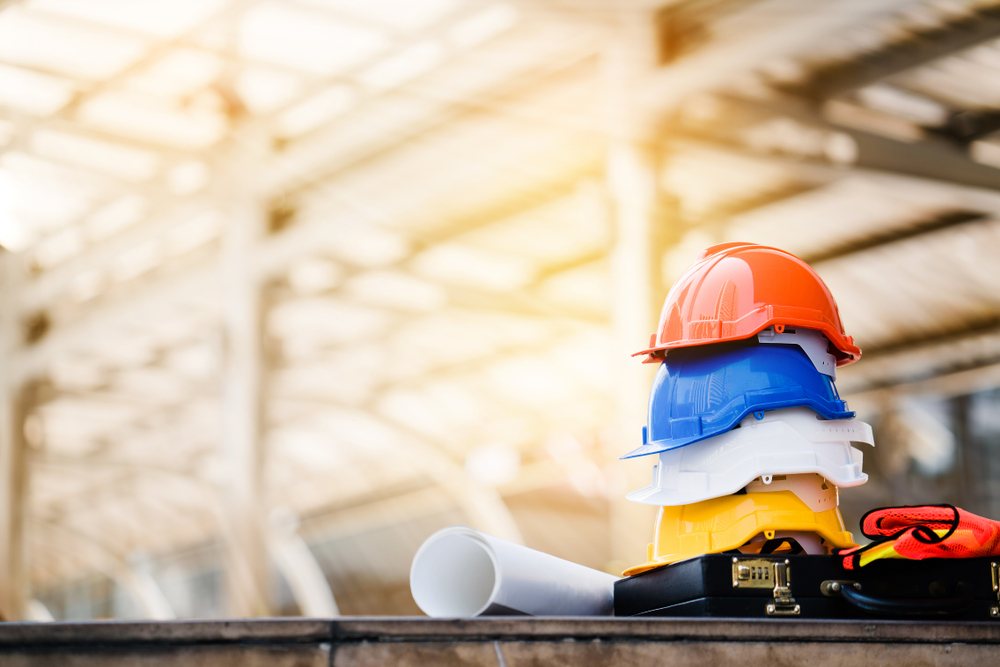 A few years ago, a young man had just started his new career at a worksite. He was about to use a manlift for the first time, without having received any training. The worker was already hesitant to use the lift. And, when he stepped onto it, he got a part of his shoe stuck on a component of the lift and slipped and fell multiple stories. He suffered serious injuries and could have been killed due to this accident.
The aforementioned example highlights the importance of OSHA-compliant safety training. Although manlifts are not designed for loading, unloading, and carrying materials, these machines are used on a daily basis in many construction and maintenance sites. Manlifts also come with their own unique set of safety procedures that must be followed at all times.
Enrolling your workers in manlift certification training won't prevent accidents from happening. On the other hand, the training empowers your workers to identify dangers that can contribute to such issues. It also shows your employees that you are committed to doing everything possible to protect them against injuries and fatalities. 
Let's not forget about the compliance benefits of manlift certification for your workforce, either. No business wants OSHA compliance penalties, since they can damage a company's brand reputation and bottom line. Thanks to certification training, you can verify that your workers have the skills and know-how to operate a manlift as expected. The training ensures your workers can become expert manlift operators who can contribute to your company's success. It can even help your company become an industry leader, as your manlift operators can drive productivity and ensure your business can consistently outperform its rivals. 
What to Look for in a Certification Training Program
You can find many manlift certification training program options for manlifts and other types of lifts. But, CertifyMe.net is in a class all its own among certification training providers. 
We offer certification for manlifts that meets the needs of your business and its employees. You can provide our certification training program to your workers whenever you choose. Regardless, our program is in alignment with the latest OSHA safety requirements. 
Furthermore, our certification training program provides your workers with access to a wealth of learning materials. Your workers can retrieve these materials on their smartphone, tablet, or desktop or laptop computer 24/7. They can then review the materials and complete their training to become OSHA-approved manlift operators. 

Where Should You Go for Manlift Certification and Manlift Operator Training? Choose CertifyMe.net!
Earning manlift certification is just as important as receiving aerial lift or forklift certification. Because, if your workers are certified to use a manlift, they can comply with OSHA mandates. Plus, with OSHA-approved manlift operators on staff, your business can take its productivity to the next level.   
CertifyMe.net offers an online program that teaches workers how to be safe on the job and rewards them with an OSHA-compliant manlift certification. In addition to learning what a manlift is, your workers can also learn how to use a manlift safely, the hazards to look out for, and how to prevent injuries and fatalities. 
For only $59.95, your workers can have the tools you need to be safe and productive on the job. They can even complete our training program in as little as one hour. Get your manlift training today with CertifyMe.net!
Our OSHA-approved aerial lift and forklift is one of the most popular online courses for companies all over the United States. And, our manlift training offers convenience, affordable prices, and flexibility that other training programs cannot match. 
Don't delay your manlift safety program one more day – sign up today with CertifyMe.net, the leader in OSHA compliant manlift certification programs. 
We are happy to provide additional details about OSHA's manlift certification requirements, manlift training, and more. If you have any questions, please contact us online or call us today at 1-888-699-4800.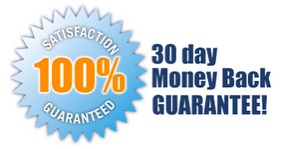 5 EASY STEPS!
Follow step-by-step instructions to get OSHA compliant!
This low-cost program can be completed anytime, anywhere!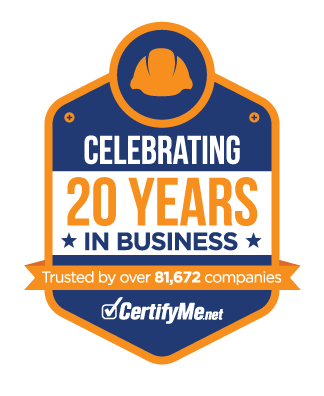 Get Started Now By Registering Your Company For Free!
FREE 3 Year Renewals
Instant Access 24/7
Print Your Proof of Training
OSHA Accepted Nationwide
*If you are an individual not currently employed by a company use your personal name in
the 'Company Name' field.