Limited Time Offer! Free Covid-19 safety course with purchase of any Forklift or Aerial Lift Certification!
Access your free Covid-19 safety course in your members area once you have completed your purchase.

The Importance of a Forklift Certification
Posted by: admin on December 31, 2013
Knowledge is power, and that's certainly the case when it comes to operating a forklift. The importance of forklift certification can't be stressed enough. Without a trained and certified staff, your business can be compromised many ways. Accidents, property damage, insurance costs and other factors can negatively impact both worker safety and your bottom line.
To illustrate just how crucial forklift certification is, let's examine the following work-related situations.
Property and Resources – a trained forklift operator is less likely to damage company equipment. This not only helps your ROI (return on investment), but it obviously helps promote a safer workplace.
Lawsuits and Other Legal Factors – if your forklift fleet causes an accident and isn't properly certified, your business can be subject to disability payments, additional medical care, funeral costs, fines, out-of-court settlements and other high costs. When weighed against up-front, OSHA-compliant training, you can see how important forklift certification is.
Maintenance Costs – since accidents automatically increase equipment insurance premiums, forklift certification is a crucial aspect in limiting needless expenses. An OSHA-compliant forklift operator is simply more aware and cognizant than untrained personnel.
The Confidence Factor – with forklift certification, your workers will enjoy greater on-the-job confidence. This leads to higher productivity, less stress and also reduces the chance of accidents. A forklift operator who has been through a comprehensive training program knows that the company is behind them.
Greater Productivity – this "domino effect" of quality training means that forklift drivers are able to do more work in less time. Lack of instruction breeds indecision, and that translates into an unproductive workforce.
CertifyMe.net, the online leader for OSHA-compliant training since 2002, offers machine specific training packages. Each comprehensive instruction program offers exceptional value and unbeatable convenience. And most importantly, your operators will be properly trained with the latest OSHA specifications.
We're here to help in any way possible. We can help train new personnel or re-certify veteran forklift drivers, all at prices thatwill fit your budget. Remember, proper forklift certification is a key safety tool. Get started today!
Welcome to CertifyMe.net
CertifyMe.net has offered online forklift certification since 1999. With Our Convenient online program. your employess can earn their certification in an hour or less.
Browse Online Certifications:
This low-cost program can be compeleted anytime, anywhere!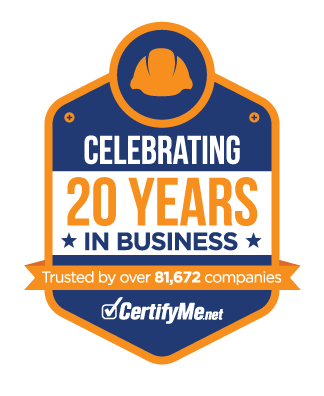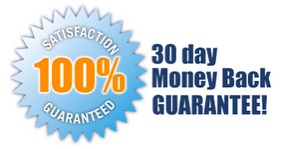 Connect with Us


Get Started Now By Registering Your Company For Free!
FREE 3 Year Renewals
Instant Access 24/7
Print Your Proof of Training
OSHA Accepted Nationwide
*If you are an individual not currently employed by a company use your personal name in
the 'Company Name' field.