Limited Time Offer! Free Covid-19 safety course with purchase of any Forklift or Aerial Lift Certification!
Access your free Covid-19 safety course in your members area once you have completed your purchase.

What You Should Know About Heavy Duty Forklifts
Posted by: admin on June 10, 2022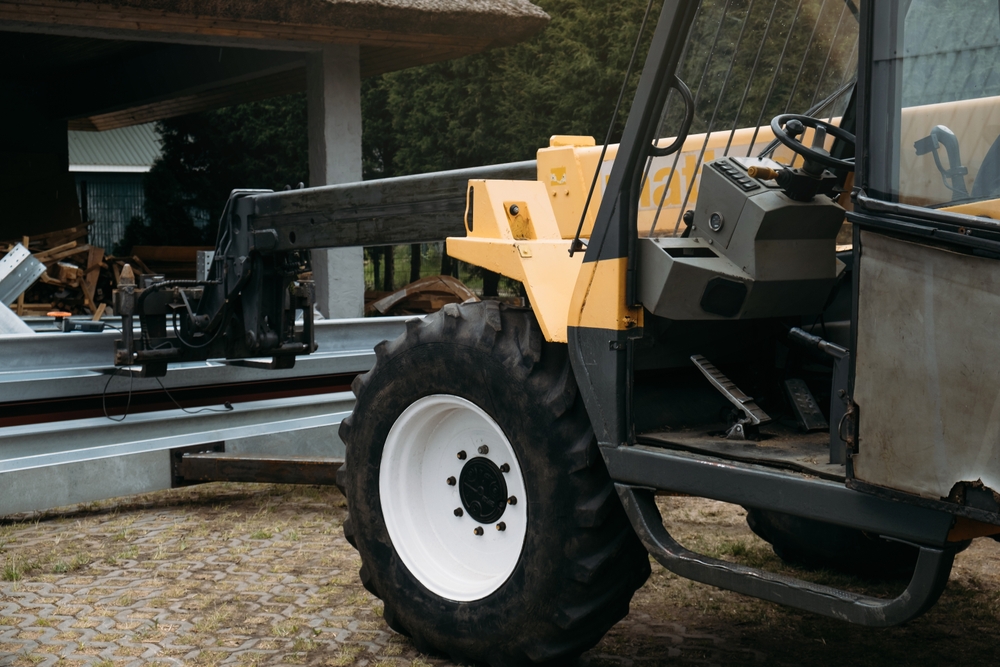 Heavy duty forklifts are frequently used in steel, metal processing, rigging, and lumber industries. Drivers operating high capacity forklifts must be certified to do so. CertifyMe.net offers convenient online heavy duty forklift certification in an hour or less. To learn more about these powerful machines and their certification requirements, keep reading. 
What is a Heavy Duty Forklift?
Forklifts are known for their abilities to lift and transport heavy objects. Heavy duty forklifts take things to the next level. With lifting capacities of up to 125,000 pounds, these trucks are essential to the daily operation of lumberyards, steel mills, oil refineries, and warehouses. Attachments help to make big forklifts even more versatile, as they can help operators move large, oddly-shaped loads. Of course, operators must be properly trained and certified before they can start using heavy duty forklifts.

How Does a Big Forklift Work?
Operating a big forklift might seem intimidating, but many of the basic forklift fundamentals apply to using these machines. Operators first climb aboard and buckle up. They turn a key to start things up. Operators then lift up the forks and depress the brake pedal before releasing the emergency brake. A shifter allows you to control which direction you're going, and the accelerator pedal provides power. 
The main difference between heavy duty forklifts and the standard lift is weight capacity. Depending on the model, a large forklift can carry many times the weight of the average forklift. Operators have to have training and practice using these unique machines, as they can be prone to tip-overs if not used properly. Even if new operators manage to avoid accidents and injuries, they can be the subject of OSHA penalties if not properly certified. 
Heavy Duty Forklift Operator Certification Requirements
Heavy duty forklifts may only be operated by those with the right training and certification under their belt. This isn't just a recommendation – it's the law. OSHA requires all lift operators to be fully certified before they begin work. Employers are responsible for the training and certification process. Online certification programs like those offered by CertifyMe make it convenient and affordable to train new operators. 
The online certification process for learning to operate large forklifts couldn't be easier. Trainees can access course materials from any smart device, so long as they have an internet connection. Most people can finish the course in about an hour. Afterwards, they'll need to undergo a hands on certification overseen by a certified trainer. Looking to train and certify multiple employees? Bring training in-house with our Train the Trainer program.
OSHA Penalties for Heavy Duty Forklift Certification Non-Compliance
Should your organization opt not to train and certify heavy duty forklift operators, you may be subject to expensive OSHA fines and penalties. A survey of 100 business owners reveals that more than half saw their safety plans audited by OSHA. More than 82 percent received fines, many of which totalled $100,000 or more. OSHA forklift safety regulations may seem easy enough to comply with, but many organizations struggle to meet them. 
Even if you manage to avoid expensive fines, OSHA big forklift regulations were created to promote a culture of safety. These machines can be incredibly dangerous. Weighing more than three times the typical car, forklifts can be tough to stop. Uneven weight distribution makes things even more challenging. Untrained forklift operators may find themselves in over their heads. With better training, forklift accidents can be reduced or even eliminated.
Heavy Duty Forklift FAQs
Still have questions about heavy duty forklifts? Our FAQ section may be of use. Here are a few answers to some of the most frequently asked questions about high capacity forklifts:
How Much Can a Heavy Duty Forklift Carry?
The answer depends on the specific make and model you're using. Generally speaking, heavy duty forklifts can carry between 15,000 and 125,000 pounds. Compare that with lower capacity forklifts with weight limits of around 3,000 pounds and it's not hard to see why these machines are so in demand.
Why Use Heavy Duty Forklifts?
While your standard forklift may be powerful enough to lift freight in a warehouse or carry materials to a construction site, heavy duty forklifts are necessary for heavier weights. If you're working in the lumber industry, for instance, a high capacity forklift is definitely required for moving tens of thousands of pounds of logs.
Do I Need to be Certified to Operate a Heavy Duty Forklift?
Yes, all lift operators must be properly trained and certified before they begin using high capacity forklifts. Thankfully, the certification process is more convenient than ever. Sign up with CertifyMe today and you'll be ready to get behind the wheel of heavy duty forklifts in no time.

Train to Use Heavy Duty Forklifts Now
If you plan to use heavy duty forklifts in your line of work, it's important to be properly trained and certified first. Employers are required by law to provide certification opportunities for their workers. Take control of your organization's safety plan by enrolling all lift operators in CertifyMe.net's convenient online training. You'll avoid expensive OSHA fines and ensure a safer working environment for everyone. Still have questions about the certification process? Reach out to our team online or by phone at 1-888-699-4800.
Welcome to CertifyMe.net
CertifyMe.net has offered online forklift certification since 1999. With Our Convenient online program. your employess can earn their certification in an hour or less.
Browse Online Certifications:
This low-cost program can be compeleted anytime, anywhere!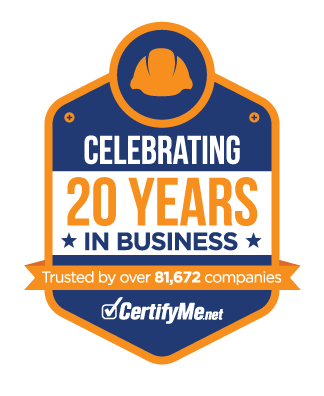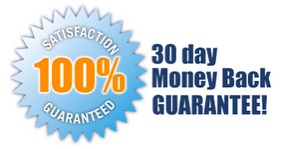 Connect with Us


Get Started Now By Registering Your Company For Free!
FREE 3 Year Renewals
Instant Access 24/7
Print Your Proof of Training
OSHA Accepted Nationwide
*If you are an individual not currently employed by a company use your personal name in
the 'Company Name' field.