Limited Time Offer! Free Covid-19 safety course with purchase of any Forklift or Aerial Lift Certification!
Access your free Covid-19 safety course in your members area once you have completed your purchase.

Best Safety Practices for Forklift Loads
Posted by: admin on May 15, 2022
Forklift accidents can happen at any time, and they put forklift operators and bystanders in danger. According to OSHA, forklift overturns are among the top causes of forklift accidents, and they frequently cause fatalities.
What causes a forklift to overturn? Unstable forklift loads, improperly loading and unloading a forklift, and operating a forklift at inappropriately high speeds are some of the top reasons why a forklift can overturn. But, if your business teaches its employees how to safely operate a forklift, you could prevent forklift overturns from happening.
From loading a forklift to knowing how to load a trailer with a forklift, CertifyMe.net helps your company obtain and keep OSHA compliance. All employers are required to provide training on issues like:
How high a load should be carried on a forklift

How to load a trailer with a forklift

Forklift load

capacity

How high should a load be carried on a forklift

Moving

forklifts with loads

Safe operating speeds 

And much more
Check out our OSHA compliant training courses and certification programs to ensure all of your lift operators have the skills, confidence and knowledge to safely operate your entire forklift fleet today! 
How to Load a Forklift
: Here's What You Need to Know
Recently, OSHA inspected a U.S. Postal Service (USPS) Network Distribution Center in Iowa after it received workplace safety complaints from employees. During the investigation, OSHA found that forklift operators were instructed to handle unstable loads and drive without a clear path. Numerous USPS workers were vulnerable to being crushed and struck by objects. OSHA also found that the distribution center's employees were not properly trained and were unable to recognize and avoid worksite hazards. The USPS distribution center was fined $88,000 due to its inability to safeguard its workers against forklift accidents.
The aforementioned example highlights the importance of teaching workers about forklift load capacity and other forklift topics. Because, if workers know how to load a forklift, they can minimize the risk of forklift overturns. They can also help their employer comply with OSHA requirements and avoid OSHA fines and penalties.

Loading a Forklift
? Ways to Ensure a Load Is Stable
Off-center loads, overloading, loading damaged or loose loads, and driving too fast are the primary causes of unsafe, unstable loads that lead to forklift accidents. Here are areas to evaluate to ensure that a forklift load is stable:
Handling a Load
Secure a forklift load, so it will remain in place at all times. Avoid picking up damaged loads unless they have been secured by wrapping or banding.
Ensure a load is centered on the forklift. When it is impossible to avoid carrying an off-center load, arrange it so that the heaviest part is close to the front of the wheels. For more information on safe, centered loads, consult OSHA's online forklift load calculator. This forklift load capacity resource should only be used whenever the manufacturer's recommended max load figures are unavailable. Always consult with your safety supervisor for unusual heavy load forklift transport guidance and insights.
Do not exceed the load capacity of your forklift.
Use a load extension backrest when needed.
Approaching a Load
Approach a load carefully and slowly; remember,

forklift tip-overs

often occur when the driver is moving too fast.

Ensure a forklift is directly in front of a load and centered and ensure that the forks are at the correct height.

Set the forklift's direction control to neutral.

Raise the forks only if the forklift is stopped and the brake is set.

Before picking up the load, ensure your overhead is clear.
Adjusting the Mast Position to Ensure a Stable Load
Do not tilt a forklift forward with a load with the forks elevated except when a load must be picked up. When stacking a load, tilt the mast backward to stabilize it.
When working with a maximum capacity load, tilt the mast backward and position the load, so the heaviest part is against the carriage.
Move a forklift with the mast tilted back.
When you are ready to stack a load, tilt the mast forward slowly, and do not travel with the mast tilted forward.
Adjusting the Fork Positions
Level the forks before lifting a load.
Place the forks as far under a load as possible.
Center the weight of a load between the forks. You can adjust the forks manually or with a fork positioner.
Tilt the mast back to stabilize a load.
Lifting the Load
Ensure there is adequate overhead clearance before lifting a load.
Slowly lift a load and tilt the mast backward to stabilize it.
Slowly return the lift control to the neutral position.
Lowering the Load
Ensure a load is secure.
Tilt the mast back carefully to stabilize a load.
Slowly move the forklift away from the stack.
Stop the truck and return the mast to the vertical position before lowering a load.
Lower a load so that the lowest point is 15 to 20 cm from the floor.
The OSHA
Forklift Load
Calculator: Safe Cargo Loading
OSHA knows the importance of safe, common sense forklift load capacity training. Their helpful online e-training tool for Powered Industrial Trucks includes an info-packed section on safe forklift load capacity calculations.
According to OSHA, the center of a load is critical. Whenever a load center's shifts, even a heavy load forklift can tip over. It is always recommended to consult a forklift user manual and find out a manufacturer's recommended maximum load capacity before transporting heavy loads.
If those numbers or a safety supervisor are unavailable, you can calculate a safe forklift load capacity, thanks to the OSHA forklift load calculator.
The OSHA forklift load calculator is readily available, anytime you need it. With this calculator, a forklift operator can accurately determine exactly how much of a load that a forklift can handle.
Along with its forklift load calculator, OSHA provides other tools and resources to help forklift operators safely manage loads. OSHA even offers recommendations for using a forklift to transport pallets.
Tips for
Loading a Forklift
with Pallets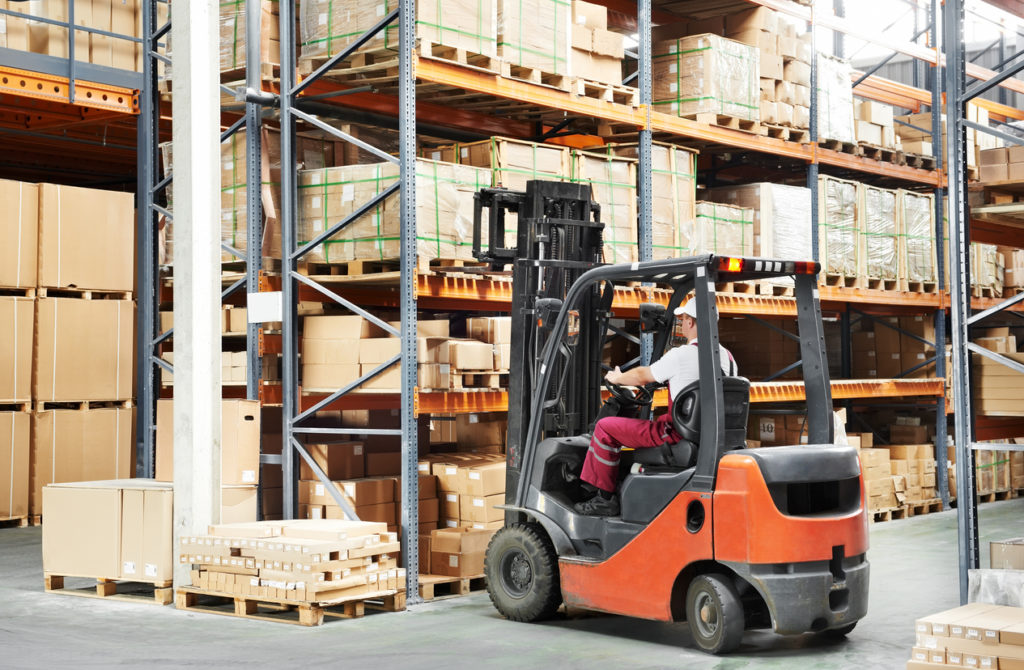 OSHA offers the following tips for loading pallets onto a forklift:
Level the forks before using them to pick up a pallet.

Place the forks beneath the load.

Carefully slide the forks into the pallet; the forks should be at least two-thirds the length of the load.

Distribute the load's weight evenly between the forks and ensure the load is centered.

Tilt the mast to stabilize the load.
Proceed with caution when removing a pallet from a forklift, too. With a slow, steady approach to pallet removal, you can minimize the risk that the pallet will tip over.
Quick FAQs on
Forklifts with Loads
How do you carry a load on a forklift?
Always consider weight, size, shape of load BEFORE loading the lift. Ensure load is centered on the forks, and make sure the load is lowered in transit.
How do you load a trailer with a forklift?
First, ensure the trailer height can accommodate the extended height of the forklift load. Once load is fully secured on the lift, slowly enter the trailer and make sure the trailer floor is clear of debris. Once the load is stacked or on the floor, slowly reverse out of the trailer and ensure pedestrians are out of the way.
Where should loads be located on forklifts?
The load should be well-secured on the forks. If the pallet or load isn't fully centered on the forks, slowly lower load and ensure proper balance.
How do you pick up things with a forklift?
Always approach a load at minimum speed. Conduct a quick visible check to ensure the area around pallet or load is clear, with no debris. Slowly slide forks under load, and center the load accordingly. When stopped, slowly raise the load to the intended destination. When traveling with load, keep the load close to the floor and travel at minimal speed.
How high should a load be carried on a forklift
?
Special circumstances may require the load to be carried high on a lift for short distances. Always check the manufacturers' recommended load carry heights before transporting a lift at height. If there are any attachments involved with a forklift load, make sure they're 100% secure before proceeding.

Need
Training on
How to Load a Forklift
? Contact Us Today
CertifyMe.net teaches forklift operators how to safely center a load onto forks, how high a load should be carried on a forklift, ensure loads are stable, and general safety concepts on how to load a forklift. Plus, our forklift safety training program is intended for workers of all skill and experience levels, and it enables your employees to quickly become OSHA-certified forklift operators. To learn more about our forklift safety training program, please contact us online or call us today at 1-888-699-4800.
Welcome to CertifyMe.net
CertifyMe.net has offered online forklift certification since 1999. With Our Convenient online program. your employess can earn their certification in an hour or less.
Browse Online Certifications:
This low-cost program can be compeleted anytime, anywhere!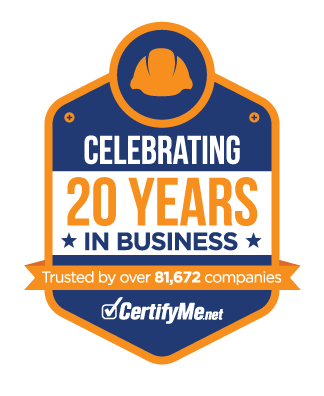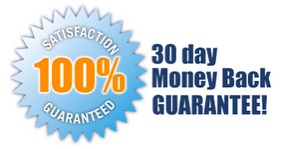 Connect with Us


Get Started Now By Registering Your Company For Free!
FREE 3 Year Renewals
Instant Access 24/7
Print Your Proof of Training
OSHA Accepted Nationwide
*If you are an individual not currently employed by a company use your personal name in
the 'Company Name' field.