Penalty of Using Fake Forklift Certification License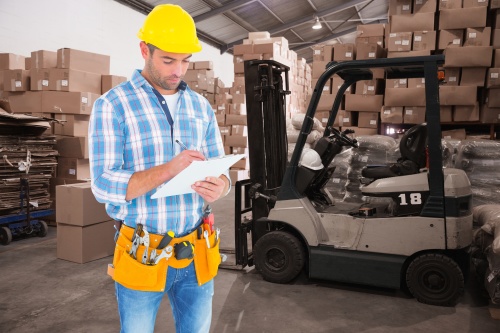 We're all aware of the perils of using a fake driver's license. And that's not the only form of ID that people try to forge. Green cards, visas, passports, and other types of official documentation have been forged for as long as those documents have been around.
This issue applies to forklift drivers as well. Fake forklift certifications are sometimes used by managers, job site supervisors and safety coordinators in order to skip U.S. Occupational Safety and Health Administration (OSHA) protocols and "prove" that their workforce is up to date with the latest training requirements.
CertifyMe, the leader in online OSHA forklift training, offers a convenient online learning course, so your company can print out authentic forklift licenses for employee HR records.
Why Fake Forklift Licenses are Used
Budgetary considerations. With corporate budgets tightening all the time, finding enough money to pay for OSHA compliant training can be difficult. To get past this problem, counterfeit forklift licenses are created. But this often causes even more problems down the road, especially if a company is audited by OSHA!
The "convenience" factor. Sometimes, companies choose to circumvent OSHA requirements by counterfeiting on OSHA forklift license. But that's a big mistake – the fines and penalties that result from having a fake forklift license are considerable.
Willful negligence. Making a fake forklift license is wrong. It's against the law, and certainly runs counter to all OSHA safety regulations on powered industrial trucks, which is identified in OSHA guideline

29 CFR 1910.178(l)(3)(ii)

. However, sometimes the temptation is too great to just cut corners.
Fake Forklift License = Genuine Trouble with OSHA
One real-world example of why a company might try to issue fake forklift certifications is shown by a 2010 case in New Jersey. In this well-documented instance, OSHA fined a carrier and freight company for not providing their forklift drivers with refresher training. A forklift driver was injured on the job, and an OSHA inspection showed that lift operators weren't properly trained.
The parties involved would've faced even more severe penalties if fake forklift certifications were handed out. As it was, the firm was fined $76,000. With fake forklift licenses, the fines would've no doubt exceeded $100,000 – not to mention potential legal action and all the negative publicity associated with counterfeit forklift documentation.
Don't Get Caught with a Fake Forklift License – Contact CertifyMe Today!
Forget about fake forklift licenses. Counterfeit licenses and associated paperwork will only lead to fines and penalties, at best. At worst, your workers could suffer injuries and on-the-job fatalities from not having the latest, most comprehensive forklift training on the market.
Getting your OSHA forklift training is an easy 5-step process with CertifyMe. Avoid the serious consequences from having a fake forklift certification. Get in touch with us today, and we'll have you and your co-workers trained ASAP – with genuine, OSHA-compliant documentation!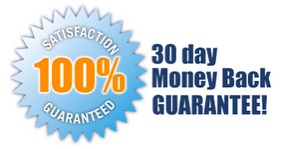 5 EASY STEPS!
Follow step-by-step instructions to get OSHA compliant!
This low-cost program can be completed anytime, anywhere!

Get Started Now By Registering Your Company For Free!
FREE 3 Year Renewals
Instant Access 24/7
Print Your Proof of Training
OSHA Accepted Nationwide
*If you are an individual not currently employed by a company use your personal name in
the 'Company Name' field.