Limited Time Offer! Free Covid-19 safety course with purchase of any Forklift or Aerial Lift Certification!
Access your free Covid-19 safety course in your members area once you have completed your purchase.

What to Do When a Forklift Accident Occurs in the Workplace
Posted by: admin on March 23, 2017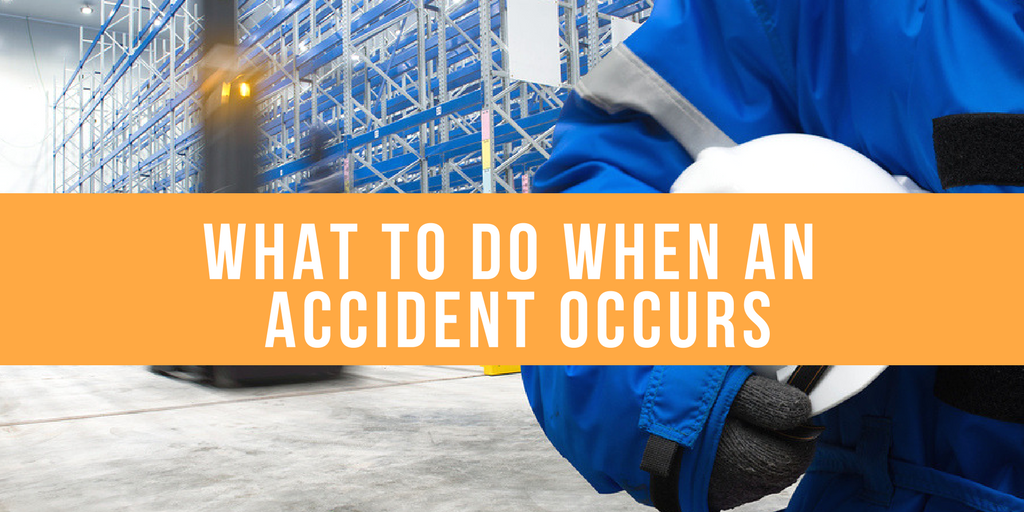 Think you'll never have a forklift accident at work? You might want to think again.
Despite the best training methods, OSHA regulations, safety hazard warnings, and other measures designed to increase workplace safety, accidents happen all the time. They definitely occur more often than we think they should happen. If you're not sure what to do when an accident occurs at work, you put your coworkers and overall company in serious jeopardy. Because, every company, according to OSHA regulations, should have a plan for what to do for accidents in the workplace.
Accidents happen every day on worksites across the U.S., and they often involve heavy pieces of equipment like forklifts. According to OSHA, there are dozens of industrial truck fatalities every year in the United States. Many times, not knowing what to do when an accident occurs at work is the difference between life and death!
Forklift Accidents at Work: What You Need to Know
Powered industrial truck infractions are always in the top 10 of most reported OSHA violations. OSHA reports thousands of violations of standard 1910.178, which covers all safety rules and training requirements for forklifts and other industrial equipment. While accidents do happen at work, serious injuries and fatalities can be prevented. It's important to have a plan in place for responding to accidents.
Knowing what to do when an accident occurs at work is a critical skill – and one that can actually save lives. The type of workplace you're in has a lot to do with how severe and life-threatening those accidents can be. For office workers, the term "accident" may only mean a slip on a wet cafeteria floor. But for forklift drivers, pallet jack operators, and other industrial powered truck employees, accidents can be very serious indeed.
Do you know what to do when an accident happens at work? Let's review important forklift safety concerns, along with practical advice for responding to accidents in the most efficient manner possible.

Are Forklifts Dangerous?
A forklift is not dangerous if it is parked and not in use. However, the lift is a heavy-duty machine and must be handled with care and attention. If an unauthorized and untrained worker uses a forklift, the risk can be significant for this employee, their coworkers, and any bystanders.
The best way to prevent forklift accidents: education. By teaching workers about proper forklift operation, your company can ensure its employees understand the different types of forklift accidents and how to avoid them.
Types of Forklift Accidents
There are many reasons why forklift accidents occur, such as:
Improperly Trained or Untrained Forklift Operator: A forklift operator who lacks the required training is unlikely to know how to identify obstacles and other risks. As such, the operator is prone to accidents.
Defective Equipment: Loose parts or the use of unauthorized forklift accessories or attachments can impact the performance of a lift. Plus, if forklift parts, accessories, or attachments fall from the lift, they can contribute to accidents.
Speeding: Driving a forklift above the speed limit increases the risk of an accident. This is due to the fact that the lift operator may lack sufficient time to respond if an obstacle suddenly enters their path. Or, if the operator quickly turns a lift at a high speed, the lift may tip over.
Elevated Load: Carrying a load with a high center of gravity can cause the load to become unstable. In this instance, the load can cause the lift to tip over.
Whether it's a forklift warehouse accident or any other type of accident, your business must prepare accordingly. By teaching workers about the risks associated with improper use of a forklift, you can help them avoid accidents.
How to Handle Accidents in the Workplace
The Occupational Safety and Health Act was created to give all workers a safe workplace and reduce the number of annual injuries and fatalities. According to the act, all employers must provide employees with a safe work environment and protect them from hazards. They must also properly examine a workplace for safety, provide employees with tools and safety training in a language they can understand, and more. For a full list of employer responsibilities, go here. For employee rights, review the "Know Your Rights" section on this page.
To further help create a safe workplace, OSHA suggests companies invest in a safety and health program. Investing in a top-quality and cost-efficient forklift training program for employees can protect your business, your workers, and prevent costly fines.
Who Is Responsible If a Forklift Accident Occurs?
Responsibility for a forklift accident can fall on both a worker and their employer. If a forklift operator causes an accident, he or she is responsible for the incident. At the same time, their employer is responsible for providing all of its forklift operators with the proper training and a safe work environment. Thus, workers and employers must work together to avoid forklift accidents.
Collaboration is key, particularly when it comes to stopping forklift accidents. An employer can partner with its workers to ensure that they receive comprehensive forklift safety training. The result: the employer and its staff can maintain a safe, productive work environment and consistently minimize the risk of forklift accidents.
What to Do When an Accident Occurs at Work
Even with these rights and responsibilities of employees and employers, accidents still happen and it's important to understand how to respond.
OSHA rules and guidelines are created to help supervisors and regular employees know what to do when an accident happens at work. It's up to employers and safety-minded employees – which should be all employees – to keep up-to-date with the latest OSHA standards. CertifyMe.net gives you the latest OSHA-approved training so you're always prepared!
In the case of a worker being injured on the job, here are the necessary steps to take:
Get Medical Attention: If you're an employee, find a supervisor, get medical assistance, or call 911. This is the first and most important part of what to do when an accident happens at work.
Report the Accident: Employers should speak with witnesses of the accident to get their accounts, take photos where the accident took place, and comply with all OSHA reporting and recordkeeping regulations. This is important in thinking about what to do when an accident happens at work: always be truthful in the post-accident report.
Get Safety Training: Once proper medical attention and accident reporting has happened, there's another thing you should do when an accident happens at work: take the proper measures to ensure a similar accident never happens again. This is done through a detailed accident review and investigation. CertifyMe.net has a Train the Trainer course that puts OSHA expertise right in your workplace. With this resource in-house, you'll be able to make the best decisions in terms of what to do for accidents in the workplace.
For a complete list of all reporting policies, click here
Additional Tips to Help You Handle a Forklift Accident at Work
Along with using the aforementioned tips, here are other things you can do to handle a forklift accident at work:
File workers' compensation reports, if applicable in your state.
Determine the liability; as an employer, you may need to cover medical expenses and disability leave for the employees affected by the accident. If the accident was a result of an OSHA violation, the employer may also have to pay for additional compensation and employee benefits.
Take steps to prevent forklift accidents from becoming recurring problems; safety training offers a great starting point, as it enables lift operators to learn how they can contribute to a safe environment. Once operators complete a safety training program, they should continuously explore best practices to ensure a work environment remains safe for themselves and others.
If you have any other questions about what to do when an accident happens at work, visit the OSHA website, or call the OSHA office nearest you.
How to Avoid a Forklift Accident at Work
There are several things that forklift operators can do to limit the risk of accidents, including:
Use a spotter. Utilize a spotter who can help an operator maneuver their lift in tight spaces and avoid blind spot accidents.
Evaluate the lift before use. Conduct an in-depth assessment of a lift to ensure that the machine is working as expected. If any mechanical or safety issues are found during the evaluation, take the lift out of service and have it repaired or replaced.
Drive responsibly. Keep an eye out for pedestrians and various worksite hazards, travel slowly and cautiously and practice responsible driving.
Honk the horn. Use the horn to notify bystanders that a forklift is present. It is always better to err on the side of caution; so, if a lift operator believes bystanders do not see or hear their lift, he or she should honk the horn.
Do not overload the lift. Load a lift properly and do not exceed the lift's weight capacity.
Along with these tips, forklift operators should always wear personal protective equipment (PPE) any time they use a lift. PPE won't stop an accident from happening, but it will minimize the risk that lift operators are injured if an accident occurs.

Want to Lower the Risk of a Forklift Accident at Work? Enroll Your Workers in Safety Training
CertifyMe.net has training to teach workers what to do if a forklift accident occurs at work. Knowing how to respond to an accident is important – but so is avoiding accidents and injuries in the first place. That's the idea behind our forklift training and certification. Our courses will give the safety training you need to enjoy a productive, safety-first workplace.
To learn more about our safety training, and to make sure you know what to do when an accident occurs at work, please contact us online or call us at 1-888-699-4800.
Welcome to CertifyMe.net
CertifyMe.net has offered online forklift certification since 1999. With Our Convenient online program. your employess can earn their certification in an hour or less.
Browse Online Certifications:
This low-cost program can be compeleted anytime, anywhere!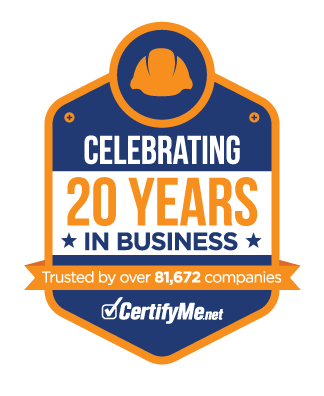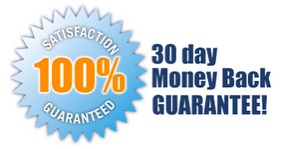 Connect with Us


Get Started Now By Registering Your Company For Free!
FREE 3 Year Renewals
Instant Access 24/7
Print Your Proof of Training
OSHA Accepted Nationwide
*If you are an individual not currently employed by a company use your personal name in
the 'Company Name' field.