Limited Time Offer! Free Covid-19 safety course with purchase of any Forklift or Aerial Lift Certification!
Access your free Covid-19 safety course in your members area once you have completed your purchase.

How to Prevent OSHA Violations and Fines
CertifyMe forklift training is designed to help your entire powered industrial truck fleet perform more efficiently, but – more importantly – safer. When your forklift drivers are up-to-date with the latest OSHA training guidelines (defined in OSHA specification 29 CFR 1910.178(l)(3)(ii)), you'll not only gain more peace of mind and a more motivated workforce, but you'll also benefit from what you won't encounter: heavy OSHA fines.
Every business that hires forklift operators has the same challenges to avoid OSHA violations and the resulting fines and penalties. The following video talks about the need for proper training and certification and the obstacles employers face to get workers certified, including the lack of proper facilities and documentation for training. 
OSHA fines. OSHA violations and fines are always updated each calendar year, and they increase every time. OSHA fines for 2018 – which we'll look at in a minute – are no different. These penalties encourage employers and employees to have the most up-to-date OSHA compliant forklift training. If someone uses equipment that's not qualified, OSHA fines for forklift violations will kick in – and as a result, a company or individual forklift driver can face financial penalties, legal action, and more!
That's why getting your forklift license with CertifyMe.net makes sense – our training packages allow anyone (from inexperienced drivers to veteran forklift operators) to become OSHA compliant, gain better safety awareness, and also avoid OSHA violations, fines, and other negative impact associated with non-compliance.
OSHA violations and fines include some of the steepest financial penalties for workplace safety accidents. And as of 2016, those amounts grew considerably. Let's look at the most recent OSHA fines list and what you can do to avoid these ultra-serious penalties.

OSHA Violations & Fines – What You Need to Know
OSHA's recent decision to increase their fines and penalties for workplace safety violations meant that it would be an impact to companies soon. U.S. Secretary of Labor Thomas Perez offered many reasons for the higher fines, but the main rationale was adjusting the penalties to "keep pace with the cost of living…and to level the playing field between responsible employers who should not have to compete with those who don't follow the law."
As a result, the new OSHA penalty structure increased fines, just like they've done in some previous years. Keep in mind, the cost for OSHA violations and fines hadn't been increased since 1990.
For serious violations, the fine is now $12,934 (up from last year by a few hundred dollars).
Willful or repeated violations are now $129,336 (up about $5,000 from 2016).
For companies that fail to make the corrections, they are charged a Failure to Abate penalty, which is $13,653 per day beyond the abatement date.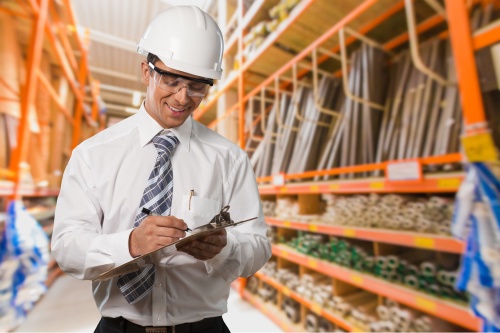 OSHA governs the federal regulations for forklift operators and the companies that hire them. However, each state that has its own Occupational Safety and Health Plans must adopt the maximum penalty levels that are no less than the OSHAs. However, they can have even more stringent requirements on top of OSHA penalties.
Legislative changes always open the door for more increases throughout the year. OSHA violations and fines are always subject to immediate increase, depending on how many violations OSHA investigates each year. The good news is: forklift accidents are slightly down from previous years, but forklift drivers and employers should know that OSHA forklift penalties for violations can change at a moment's notice – yet another reason to sign up with CertifyMe.net, your #1 training partner for OSHA compliance!
Avoid OSHA Forklift Fines with Forklift Training from CertifyMe
If you're in charge of your organization's safety program, or if you're involved with job site supervision in any way, there are a few things you can do to avoid OSHA fines.
Keep a clean workplace. Many industrial accidents are caused by a cluttered workplace – and by "workplace," we mean any environment in which powered industrial trucks (like forklifts, pallet jacks, etc.) operate. This includes warehouses, dockyards, distribution centers, and even places like airports and construction sites. For these sites (and anywhere else forklifts are used and you want to stay off an OSHA fines list), make sure all intersections are clearly marked, your forklift fleet is properly maintained, and every lift operator is aware of OSHA's latest worksite cleanliness requirements. And speaking of OSHA…
Stay up to date with forklift training. OSHA's safety guidelines are constantly being updated and tweaked to account for federal legislation, local safety initiatives, and many other reasons. If you'd like to be safe from OSHA violations, fines, and other negative outcomes, CertifyMe has a proven program in place – just

5 easy steps

and you're good to go!
Get renewal training. Forklift training is good for 3 years. Afterwards, you'll need to re-certify your lift operators. Thankfully, CertifyMe provides

free lifetime renewals

!

Stay Away From OSHA Violations & Fines – Sign Up with CertifyMe.net Today!
CertifyMe.net provides the training you need to become OSHA complaint in no time at all. If you need to operate a forklift, you'll need to be certified. Our certification courses cover everything you need to know. Our courses include Warehouse Lifts, Pallet Jacks & Order Picker Training, Rough Terrain Forklifts, and Trainer / Evaluator Certification. Sign up today!
CertifyMe.net makes it easy to get certified and overcomes all the challenges mentioned in the earlier video. You don't need to worry about having a space for training. Our programs can be completed online, so there is no need for a training area. Employees can finish the course at their own pace when it is convenient for them. It won't interfere with their work or the company's operations schedule.
Another benefit is that CertifyMe.net provides certificates immediately upon completion, which you can put into your workers' files as proof of certification if you ever need to present it to OSHA inspectors. CertifyMe.net stays up to date on changes made by OSHA and makes the appropriate changes to the courses to ensure your workers have the latest information.
OSHA fines can literally cripple your entire business. To avoid OSHA forklift penalties, let CertifyMe help train your workforce. Contact us today or give as a call at 1-888-699-4800 and we'll help you get started!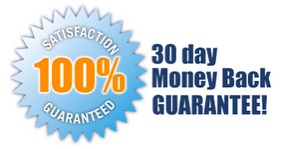 5 EASY STEPS!
Follow step-by-step instructions to get OSHA compliant!
This low-cost program can be completed anytime, anywhere!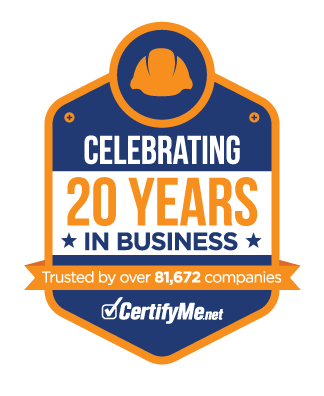 Get Started Now By Registering Your Company For Free!
FREE 3 Year Renewals
Instant Access 24/7
Print Your Proof of Training
OSHA Accepted Nationwide
*If you are an individual not currently employed by a company use your personal name in
the 'Company Name' field.