Forklift Lisence and Forklift Certificate Card
With so many rules and regulations regarding forklift operators, it is vital that you and your employees are fully trained and certified to operate forklifts in a safe manner. Not doing so can potentially result in injury, loss of lives and OSHA fines. While many employers find that having their employees obtain a forklift license is time-consuming and a hassle, through CertifyMe.net, employees can quickly and easily earn their forklift license online in as little as an hour. It's quick, easy, and affordable!
Click the Image Below to View our Forklift Certificate
Get a Forklift Certification Card
Receiving Your Forklift License
To become OSHA compliant, all of your forklift drivers must pass several training requirements from a forklift school. These requirements help to show that the driver is efficient in their safe driving skills and that they have mastered all of the knowledge needed to operate a forklift safely and effectively. To get a forklift certificate, your employees can go through online training and then immediately print their forklift training certificate so that they can legally operate the truck.
Through the OSHA forklift certificate training, you will learn how to operate the truck in a safe manner. This training includes the different types of vehicles used, along with the hazards and safety requirements that you must carry out to drive the forklift. Once you have received your OSHA forklift license, you are free to operate the forklift at your business without the worry of receiving any violations.
Forklift Operator Card Expiration
How long is your forklift operator card and certificate good for? Typically, three years.  However, there are other instances in which an operator would have to renew their card, and not doing so could result in an OSHA penalty or fine. Luckily, with the purchase of forklift training through CertifyMe.net, you will have access to a forklift recertification program for life, adding even more value to our training package. With this single purchase, you will ensure you have OSHA-approved forklift training forever.
Forklift Certificate from CertifyMe.net
To receive your forklift operator license, you simply need to get registered for CertifyMe.net forklift classes. The entire registration process takes ten minutes or less and then you are ready to begin your OSHA forklift certification card training. The training only takes one hour and then the OSHA forklift certification card test takes fifteen minutes. In just over one hour, your employees can receive their forklift certification card. This gives you instant proof of your forklift certificate and brings you under compliance immediately.
The beauty of this OSHA compliant forklift certification card training is that you can complete the training from anywhere at anytime. All you need is a computer and access to an Internet connection. You do not have to purchase any manuals or books to study and you do not have to schedule a certain time or rent out a building to go through the forklift certification card training. It is the most cost-effective training that you will find anywhere.
CertifyMe.net is a training leader in the forklift certification card industry. They are able to conduct a quick and easy training session and test that will give you your forklift certificate in under two hours. With the low price of your training session for your forklift training certificate, you will receive your three year renewal card at no extra cost. Through CertifyMe.net, thousands of companies have been able to become OSHA compliant, by having all of their employees receive their forklift training certificate. Through their easy program, you can get your forklift certificate at your own pace, in your own place. View our offered courses and get started today!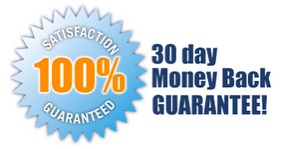 5 EASY STEPS!
Follow step-by-step instructions to get OSHA compliant!
This low-cost program can be completed anytime, anywhere!

Get Started Now By Registering Your Company For Free!
FREE 3 Year Renewals
Instant Access 24/7
Print Your Proof of Training
OSHA Accepted Nationwide
*If you are an individual not currently employed by a company use your personal name in
the 'Company Name' field.