Limited Time Offer! Free Covid-19 safety course with purchase of any Forklift or Aerial Lift Certification!
Access your free Covid-19 safety course in your members area once you have completed your purchase.

Forklift Certification Card with CertifyMe.net

With so many rules and regulations regarding forklift operators, it's vital that you and your employees are fully trained and certified to operate forklifts in a safe manner. Not doing so can potentially result in injury, loss of lives and OSHA fines. It's illegal to have anyone operate powered industrial trucks with a forklift ID card. If your company has an accident or injury, OSHA requires training records during an audit or investigation.
With OSHA forklift certification cards from CertifyMe.net, all of your operators will have the proof of training necessary to meet OSHA safety requirements. All forklift drivers with a forklift license card have gone through the necessary in-class learning, hands on evaluation and other standards and guidelines to safely, and efficiently operate powered industrial trucks! 
Sign up now to get OSHA forklift certification cards for all of your lift operators! As an employer, you're ultimately responsible for training and certification for all powered industrial truck drivers. And CertifyMe.net is the smart, affordable, online-accessible solution for all your training needs!

Get a Forklift Certification Card with CertifyMe.net
A forklift certification card includes the following information:
Forklift operator name

License / certification number 

Date of issue

Forklift operator classes & categories covered by the certification

Official signatures from operator (driver) and evaluator (trainer)
Best of all, all CertifyMe.net forklift certification cards are ready to print as soon as all training steps are complete! No waiting around for the mail, no red-tape bureaucratic delays – just print and they're ready to go! As you can see, our process for issuing forklift driver certification cards saves time and money for companies all over the United States! With CertifyMe.net, we'll show you how to get forklift certified in no time at all – for the best possible price!
Obtain OSHA Forklift Certification Cards for Your Drivers
Most companies don't have the resources, knowledge, and budget to handle OSHA forklift certification card requirements. That's where we come into the picture – CertifyMe.net offers a hassle-free, affordable solution to all of your forklift safety training!
Register your company today and ensure all of your employees have forklift ID cards! It's affordable, convenient, and – most importantly – it's the law!
Click the Image Below to View our Forklift Certificate

FAQs for Forklift Certification Cards
What is a Forklift ID Card?
Once your employee passes the online test and in-person evaluation while driving a lift, they're eligible to obtain their forklift ID card, also called a forklift license card. This information is absolutely essential for every forklift driver, especially in the event of an accident.  All forklift certification cards from CertifyMe.net have all the information OSHA needs to double-check training records, including operator & evaluator signatures, date of training completion, official license number and more! Plus, you can easily create PDFs of forklift certification cards for paperless HR files. 
Is a Forklift Certification Card Similar to a Regular Driver's License?
An OSHA forklift certification card is simply proof of training for your employees. It is not required for your forklift operators to have on-hand as they're operating equipment; it's simply for their human resource files to reference in case OSHA performs an audit. Essentially, a forklift certification card fulfills OSHA recordkeeping requirements. Keep in mind, a forklift license card expires after 3 years (see below).
Why is Forklift Certification So Important?
It's required by law, it makes your company a safer place to work, and you're covered in the case of injuries or accidents. If your company has a forklift resulting in an injury, OSHA will conduct an audit of your workspace, safety protocols, and employee training records. Your forklift certification cards have all the required information for OSHA to do their job – and they also ensure you're not liable for expensive fines and penalties. Forklift certification is the single most important thing you can do for your company's safety and operational integrity!
What are the Benefits of a Forklift ID Card?
For one, forklift certification cards immediately identify who is qualified to operate powered industrial trucks, and those who are up to speed with the latest OSHA safety guidelines. Beyond the requirements of attaining this level of education, completing a forklift certification and receiving a forklift ensures your company is compliant. 
What Are the Requirements for a Forklift License Card?
At our online forklift school, it's never been easier to get OSHA forklift certification cards. OSHA requires that all aspiring forklift operators complete certain pieces of training, and these requirements help to show that the driver is efficient in their safe driving skills and that they have mastered all of the knowledge needed to operate a forklift safely and effectively.
Through the OSHA forklift certificate training, you will learn the following:
How to operate the truck in a safe manner

The

different types of vehicles

used

The

hazard awareness training

and safety requirements that you must carry out to drive the forklift
Once you have received your OSHA forklift license, you are free to operate the forklift at your business without the worry of receiving any violations.
Does a Forklift License Card Expire?
After three years, forklift certification cards expire. With forklift certification and training through CertifyMe.net, all of your three year renewal training is free of charge! With CertifyMe.net, you're always OSHA compliant, whether it's with new employees or those approaching the final weeks for their current certification. 
Can I Print PDFs for Forklift Certification Cards?
Absolutely yes! A big advantage of getting forklift license cards with CertifyMe.net is the ultimate convenience and flexibility. Once your operators pass their online test and hands-on evaluation, you can print a PDF for their training records. Simple, streamlined, and so easy – that's why companies all over the United States prefer CertifyMe.net for their forklift certification cards.
How Do I Receive a Forklift Certificate?
If you're wondering, "How can I get my forklift license?"  All you have to do is register on CertifyMe.net for forklift classes. The entire registration process takes ten minutes or less and then you are ready to begin your OSHA forklift certification card training. 
The entire process of getting forklift certification cards takes about 60 minutes, on average. Some drivers may take longer than others to pass the online training and hands-on evaluation, but rest assured our classes have a 100% pass rate. Get your OSHA forklift license cards on your own time, at your own pace. And you'll love our budget-friendly prices, too!
Without having to purchase any books or rent a facility for training, we offer the most cost-effective training available.

Choose CertifyMe.net to Obtain Your Forklift License Card
We specialize in forklift ID cards, along with OSHA compliant training. Through CertifyMe.net, thousands of companies have been able to become OSHA compliant, by having all of their employees receive their forklift training certificate. What's more, we save companies tens of thousands of dollars they'd otherwise spend toward their own training. CertifyMe.net cuts through the nonsense to deliver a practical, fully compliant training solution for your entire operations.
View our offered courses and get started today! If you have any questions about a forklift operator certification card, give our OSHA compliance experts a call at 1-888-699-4800. Thanks for visiting CertifyMe.net – we look forward to getting your forklift operator certification cards today!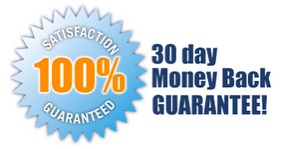 5 EASY STEPS!
Follow step-by-step instructions to get OSHA compliant!
This low-cost program can be completed anytime, anywhere!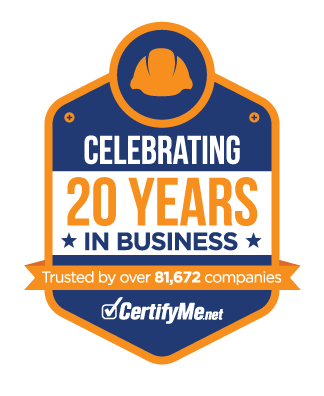 Get Started Now By Registering Your Company For Free!
FREE 3 Year Renewals
Instant Access 24/7
Print Your Proof of Training
OSHA Accepted Nationwide
*If you are an individual not currently employed by a company use your personal name in
the 'Company Name' field.