Limited Time Offer! Free Covid-19 safety course with purchase of any Forklift or Aerial Lift Certification!
Access your free Covid-19 safety course in your members area once you have completed your purchase.

Warehouse Forklift Hazards – Infographic
Posted by: admin on August 12, 2015

What You Need to Know
The warehouse environment is one of the most common places where forklift drivers work . Much like other areas- dockyards, ports and more- it has potential dangers. The following hazards can be avoided with safe forklift operation practices.
Loading Docks
Watch out for pallet jacks, pedestrians and plenty other pitfalls. Enter and exit loading docks with extreme caution; they're one of the busiest areas.
 Sprinklers
Ensure load height doesn't impede sprinkler systems. Be aware of cargo on top shelf units to avoid damaging sprinklers. Notify management if any sprinkler is impacted.
Blind Corners
Add lighting or warning signs to eliminate blind corners. Always proceed slowly when approaching blind spots.
Pedestrians
Take head of walkway crossings , loading areas and other places where foot traffic occurs. Reduce speed around pedestrian walkways.
High Traffic Areas
Never speed through high traffic areas. High traffic areas include loading docks, entryways, exits and more.
Shelving
Report any structural damage to shelving. Make sure pallets, cargo and other merchandise are properly stacked and loaded on shelves. Address unstable or overhanging loads from shelving units.
Ramps Into Trucks
Use extra caution outdoors, especially in bad weather. Bald and worn tires can cause accidents on ramps.
Backing Down a Ramp With a Load
If necessary, use a spotter to eliminate blind spots. Always proceed slowly; excessive speed is main cause of reverse direction ramp accidents.
Share this Image On Your Site
Welcome to CertifyMe.net
CertifyMe.net has offered online forklift certification since 1999. With Our Convenient online program. your employess can earn their certification in an hour or less.
Browse Online Certifications:
This low-cost program can be compeleted anytime, anywhere!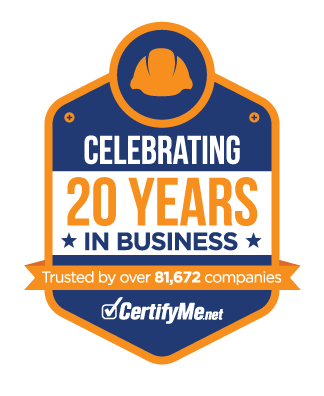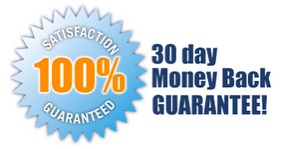 Connect with Us


Get Started Now By Registering Your Company For Free!
FREE 3 Year Renewals
Instant Access 24/7
Print Your Proof of Training
OSHA Accepted Nationwide
*If you are an individual not currently employed by a company use your personal name in
the 'Company Name' field.