Limited Time Offer! Free Covid-19 safety course with purchase of any Forklift or Aerial Lift Certification!
Access your free Covid-19 safety course in your members area once you have completed your purchase.

Use a Narrow Aisle Forklift For Efficiency
Posted by: admin on October 19, 2021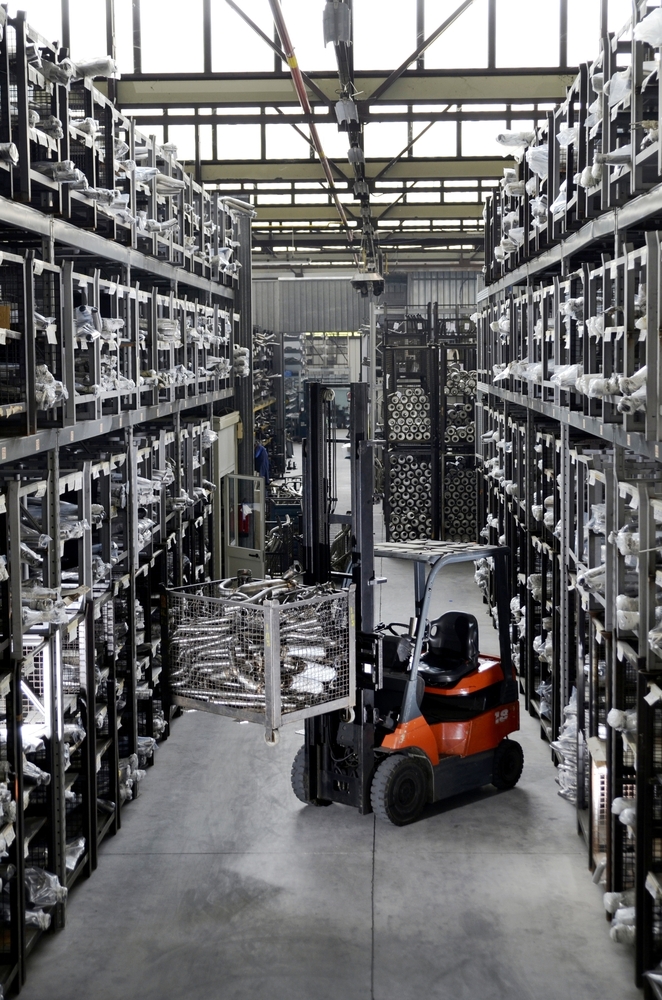 A narrow aisle forklift is commonly used in a warehouse. The forklift offers greater maneuverability over other types of aerial work platforms (AWPs). It ensures that aerial lift operators can safely move heavy loads down narrow aisles. 
Anyone who uses a narrow aisle forklift requires certification. CertifyMe.net is the leader for narrow aisle forklift safety training. We make it simple for workers of all skill and experience levels to become OSHA-approved narrow aisle truck operators. Keep reading to learn more about narrow aisle forkliftts and the certification needs around them.
What Is a Narrow Aisle Forklift?
Narrow aisle forklifts are reach trucks designed for aisles with a width of less than 10.5 ft. The lifts help increase the storage space available in warehouses and other industrial facilities. They usually have articulating forks.
Some narrow aisle forklifts can lift up to 6,000 lbs. Narrow aisle forklifts are also available with a reach height up to 49 ft. 
Order pickers and three-wheel electric forklifts are two of the most common types of narrow aisle forklifts. These lifts are generally used for stocking and order picking. 
How to Operate a Narrow Aisle Forklift 
Narrow aisle forklifts can typically be driven directly down an aisle without requiring the operator to turn to pick an order. They have an articulating mast that enables the operator to pick an order from both sides. 
Certain narrow aisle forklifts come equipped with a laser option. This helps an operator determine exactly when a pallet has been placed on a rack. As such, it simplifies the process of using the lift to stack pallets in narrow aisles. 
For those who want to learn how to drive a narrow aisle forklift, review the operator's manual. In addition, enroll in narrow aisle forklift training. That way, anyone can learn how to operate a narrow aisle forklift in accordance with OSHA requirements. 
Narrow Aisle Forklift Operator Certification Needs
OSHA classifies narrow aisle forklifts as powered industrial trucks. It requires certification for all workers who use narrow aisle forklifts at worksites in the United States. 
Online certification for narrow aisle forklifts is available. A typical online certification program can be completed in as little as one hour. It provides access to a wide range of interactive learning materials. 
To complete an online certification program for narrow aisle forklifts, a student must pass a test administered by an OSHA-approved trainer. From here, the student earns their forklift operator license. He or she can legally use a forklift at any U.S. worksite. This individual can also become an OSHA-certified forklift safety trainer. 
Consequences of Not Certifying Employees to Drive Narrow Aisle Forklifts
If an operator uses a lift without a license at a U.S. worksite, the consequences can be severe for this individual and others. 
An unlicensed forklift operator can inadvertently endanger himself or herself, along with bystanders. This operator can cause a forklift accident, as well as serious injuries or fatalities. And if the accident occurs at a worksite, the operator's employer can receive OSHA penalties and fines.  
Narrow Aisle Forklift FAQs 
1. How much room is needed between a narrow aisle forklift and an aisle?
When using narrow aisle trucks, aisles should be 8 to 10 ft. wide.
2. What do narrow aisle forklifts weigh?
On average, a narrow aisle lift weighs about 9,000 lbs. 
3. What is a very narrow aisle forklift?
Very narrow aisle forklifts are designed for use in aisles between 5 and 7 ft. wide,

Provide Certification Training for Narrow Aisle Trucks
CertifyMe.net offers online certification training for narrow aisle forklifts. Our training enables anyone to learn how to safely use narrow aisle lifts. 
We can help your employees complete a safety training program for narrow aisle trucks. Get started with our training program today!
Welcome to CertifyMe.net
CertifyMe.net has offered online forklift certification since 1999. With Our Convenient online program. your employess can earn their certification in an hour or less.
Browse Online Certifications:
This low-cost program can be compeleted anytime, anywhere!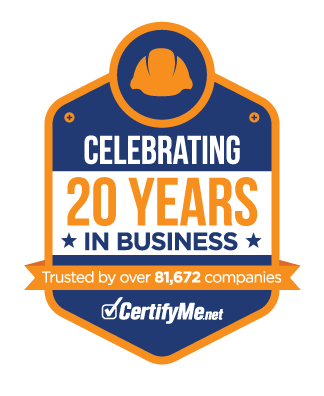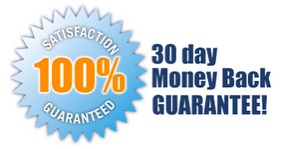 Connect with Us


Get Started Now By Registering Your Company For Free!
FREE 3 Year Renewals
Instant Access 24/7
Print Your Proof of Training
OSHA Accepted Nationwide
*If you are an individual not currently employed by a company use your personal name in
the 'Company Name' field.