Order Picker License Training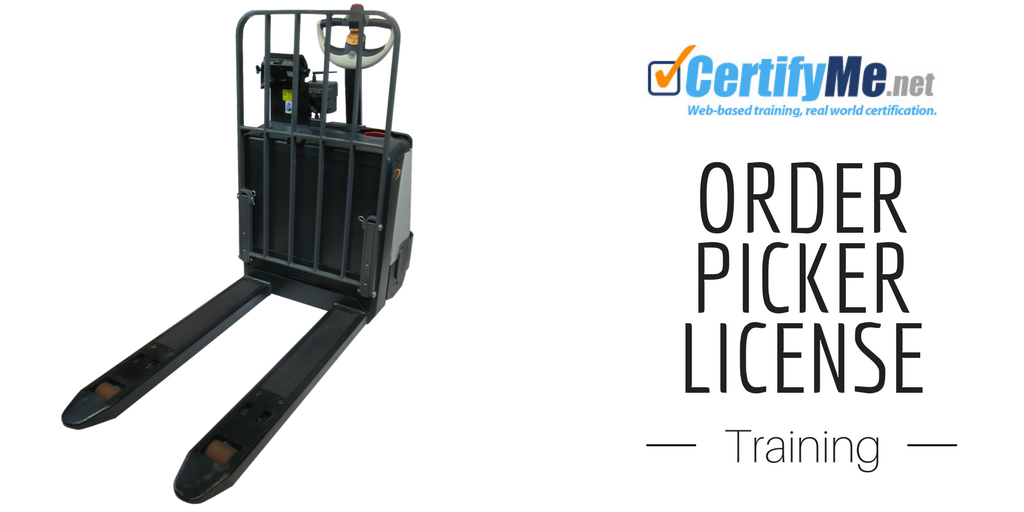 When people discuss forklift jobs, order pickers probably aren't the first people that come to mind. Yet this type of profession is one of the most common careers in the forklift industry. What are the main functions of an order picker, and what type of training is required to do this job?
Let's review some different order picker safety rules, along with requirements set by the U.S. Occupational Safety and Health Administration (OSHA) that determine which type of order picker training you should consider.
Order Pickers – Job Description, Working Conditions, and More
Order pickers do exactly what their name implies – they "pick" orders in a warehouse for stores, other distribution centers, retail centers, and more. Typically, order pickers are given a list of products to retrieve from a warehouse. Once this itemized list of goods (for example, a grocery order for a local store) is collected – usually on a motorized pallet jack – the order picker gets the pallet(s) ready for loading onto a truck.
The types of conditions that order pickers work in are as varied as the different types of warehouses or distribution centers. Some order pickers are in a climate-controlled environment, while others work in sub-freezing temperatures; frozen food distribution warehouses keep the temperature well below 0 degrees.
Regardless of the order picker or forklift job, one thing is for certain: if you going to work as an order picker, you need an order picker license. That's where CertifyMe can help.
Order Picker Forklift Training Requirements
To obtain an order picker license, you need to pass OSHA's minimum safety training requirements, which fall under their Powered Industrial Truck safety guidelines. According to OSHA regulation 29 CFR 1910.178(l)(3)(ii), their overall safety rules for operating powered industrial trucks, many factors impact an order picker's workplace setting, including:
And that's just the beginning of an order picker's training. OSHA has identified other key areas to account for, and only the best training can catch everything. If you want to achieve your order picker license and give yourself a great chance to secure employment, CertifyMe knows all the important OSHA safety legislation – and it's included in our forklift training and certification.
Get Your Order Picker License with CertifyMe Today!
To get started today, contact CertifyMe today. We'll help you get your order picker license requirements, and we also have free lifetime renewals. For more information, please call us at 888-699-4800.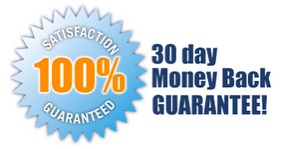 5 EASY STEPS!
Follow step-by-step instructions to get OSHA compliant!
This low-cost program can be completed anytime, anywhere!

Get Started Now By Registering Your Company For Free!
FREE 3 Year Renewals
Instant Access 24/7
Print Your Proof of Training
OSHA Accepted Nationwide
*If you are an individual not currently employed by a company use your personal name in
the 'Company Name' field.