Limited Time Offer! Free Covid-19 safety course with purchase of any Forklift or Aerial Lift Certification!
Access your free Covid-19 safety course in your members area once you have completed your purchase.

How Much Does a Forklift Weigh?
Posted by: admin on December 1, 2020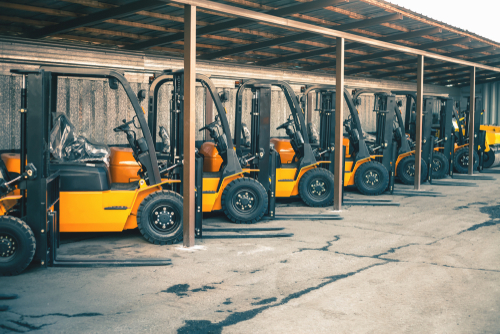 Figuring out how much a forklift weighs is crucial. With insights into forklift weight, you can ensure that your lift can be safely shipped or transported to a worksite. In addition, you can verify that a forklift's weight does not exceed that of a structure where it will be used.
A forklift safety training program teaches workers about the importance of forklift weight, how to weigh a forklift, and how to safely operate and maintain a lift. In doing so, the program enables workers to minimize the risk of forklift accidents, injuries, and fatalities. It also allows workers to become OSHA-certified forklift operators — and can help your business avoid OSHA penalties.
How Heavy Is a Forklift?
The average weight of a forklift is roughly 9,000 lbs. Comparatively, the average automobile weighs about 3,000 lbs.
A forklift tends to be heavier in the rear, too. This is due to the fact that the additional weight in the forklift's rear helps counter the weight of items carried on the lift's forks.
Is Forklift Weight the Same As Forklift Capacity?
Forklift weight and forklift capacity are not interchangeable. In order to safely operate a forklift, it is paramount for workers to understand the difference between the two terms.
Whereas forklift weight refers to the actual weight of the lift, capacity describes the amount of weight that a lift can hold. Typically, forklift capacities vary from 3,000 lbs. to more than 70,000 lbs. Furthermore, OSHA requires forklift operators to handle only loads rated for the capacity of their truck.
How to Determine Forklift Weight and Capacity
A forklift usually includes a manufacturer's tag that provides information about the lift's weight. The total weight is listed as "service weight," which refers to the weight of the truck and all of its attachments.
Meanwhile, a forklift's data plate contains information about its capacity. The plate will include details about the rated capacity of a particular weight at a particular height (for example: 4,950 lbs. at a 24″ load center). It also offers information about down-rated capacity, which accounts for the lift's maximum fork height, sideshifter, and other vehicle attachments.
Can You Estimate Forklift Weight?
It is possible to estimate a forklift's weight based on the vehicle's capacity. To calculate a lift's weight, you can multiply its capacity by 1.5, then by 2. This can help you estimate the lift's weight — and ensure you can use the lift safely at various worksites.

Want to Learn More About Weighing Forklifts? Enroll in a Safety Training Program
CertifyMe.net offers a comprehensive forklift safety training program that teaches workers about forklift weight and other safety topics. Our program can be completed online — usually in one hour or less — and ensures your business can comply with OSHA's forklift safety training requirements. To learn more or to enroll your workers in our forklift safety training program, please contact us online or call us today at 1-888-699-4800.
Welcome to CertifyMe.net
CertifyMe.net has offered online forklift certification since 1999. With Our Convenient online program. your employess can earn their certification in an hour or less.
Browse Online Certifications:
This low-cost program can be compeleted anytime, anywhere!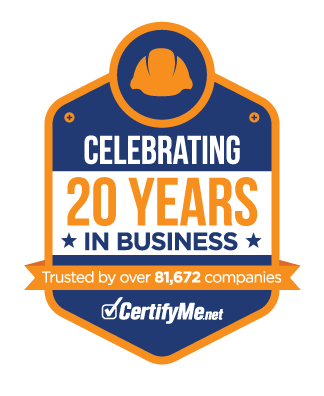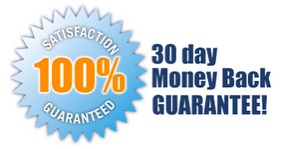 Connect with Us


Get Started Now By Registering Your Company For Free!
FREE 3 Year Renewals
Instant Access 24/7
Print Your Proof of Training
OSHA Accepted Nationwide
*If you are an individual not currently employed by a company use your personal name in
the 'Company Name' field.