Limited Time Offer! Free Covid-19 safety course with purchase of any Forklift or Aerial Lift Certification!
Access your free Covid-19 safety course in your members area once you have completed your purchase.

Forklift Accidents You Need to Know About
Posted by: admin on March 15, 2021
Forklift accident preparedness is key. A clear understanding of the different types of forklift accidents can help you plan for the worst-case scenarios. It also allows you to safeguard your workers against accidents and avoid OSHA penalties.
What Are the Main Causes of Injuries When Using Forklifts?
Common forklift accidents include: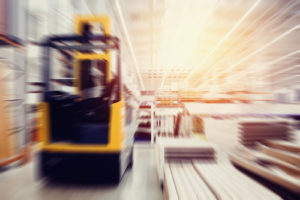 1. Rollovers
A forklift can roll over if an operator:
Turns too quickly
Turns too sharply on an incline
Travels with an uneven load
Travels on an uneven surface
Experiences mast movement
Teaching forklift operators how to safely drive a lift is critical. This ensures operators can follow posted speed limits, avoid exceeding a lift's capacity, and take other measures to avoid rollovers.
2. Pedestrian Accidents
A tired, distracted, or careless forklift operator can inadvertently hit a pedestrian. This can result in a pedestrian injury or death.
Providing forklift operators with regular breaks can help lower the risk of fatigue that otherwise can contribute to pedestrian accidents. Ensuring forklift operators receive certification training further minimizes the risk that operators will get distracted or work carelessly on a lift.
3. Poorly Trained Operator Accidents
Ignoring OSHA requirements increases the risk that unauthorized workers will use forklift operators. Meanwhile, these operators may cut corners or ignore safety measures that put themselves or others at risk of accidents.
Enrolling workers in OSHA-compliant operator training is a must. It is illegal for workers to use a forklift without certification training. Also, training ensures operators can work safely and avoid accidents.
4. Speeding Crashes
Driving too fast in a forklift reduces an operator's reaction time. If a speeding forklift operator cannot quickly respond to a pedestrian or hazard, an accident can occur.
Posting speed limit signs across your worksite lets forklift operators know the maximum speed for travel. Forklift speed limits must be followed at all times.
How to Prevent Forklift Accidents
As an employer, it is your responsibility to do everything in your power to prevent forklift accidents. Here are five tips to reduce forklift accident risks.
1. Get Personal Protective Equipment (PPE)
Provide your forklift operators with hard hats, reflective vests, and other PPE. Require workers to wear this equipment in forklift areas.
2. Conduct Pre-Shift Forklift Inspections
Ensure forklift operators inspect their trucks before each use. If any problems are identified, they should be reported and addressed immediately.
3. Perform Regular Forklift Maintenance
Develop and implement a forklift preventative maintenance program. Use this program to keep track of forklift maintenance, so you can ensure your lifts are consistently working correctly.
4. Set Up Safety Signs
Place signs around your worksite to remind forklift operators about safety protocols. These signs encourage forklift operators to work cautiously.
5. Be Proactive
Require workers to undergo forklift recertification training. Host ongoing safety sessions to discuss forklift safety topics. Encourage your workers to come forward with any forklift safety concerns and questions, too.

Teach Your Workers About Forklift Accident Risks
Your business can teach its workers about forklift accidents. As part of your efforts, you can enroll your workers in OSHA-compliant forklift certification safety training from CertifyMe.net.
We provide a forklift certification program that takes only about one hour to complete. For more information, please contact us online or call us today at 1-888-699-4800.
Welcome to CertifyMe.net
CertifyMe.net has offered online forklift certification since 1999. With Our Convenient online program. your employess can earn their certification in an hour or less.
Browse Online Certifications:
This low-cost program can be compeleted anytime, anywhere!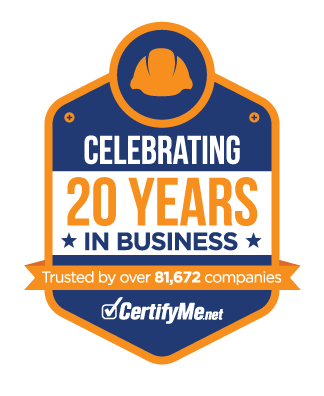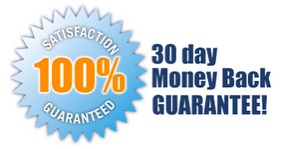 Connect with Us


Get Started Now By Registering Your Company For Free!
FREE 3 Year Renewals
Instant Access 24/7
Print Your Proof of Training
OSHA Accepted Nationwide
*If you are an individual not currently employed by a company use your personal name in
the 'Company Name' field.