Limited Time Offer! Free Covid-19 safety course with purchase of any Forklift or Aerial Lift Certification!
Access your free Covid-19 safety course in your members area once you have completed your purchase.

Forklift Injuries: Key Statistics You Need to Know
Posted by: admin on March 15, 2021
Forklift injuries may be more common than you think. The National Safety Council (NSC) linked 79 work-related deaths and 8,140 nonfatal injuries involving days away from work to forklifts in 2019.
NSC also reported that workers involved in forklift accidents spent 16 days away from work. Comparatively, workers spent an average of eight days away from work following all other types of accidents.
3 Important Forklift Accident Statistics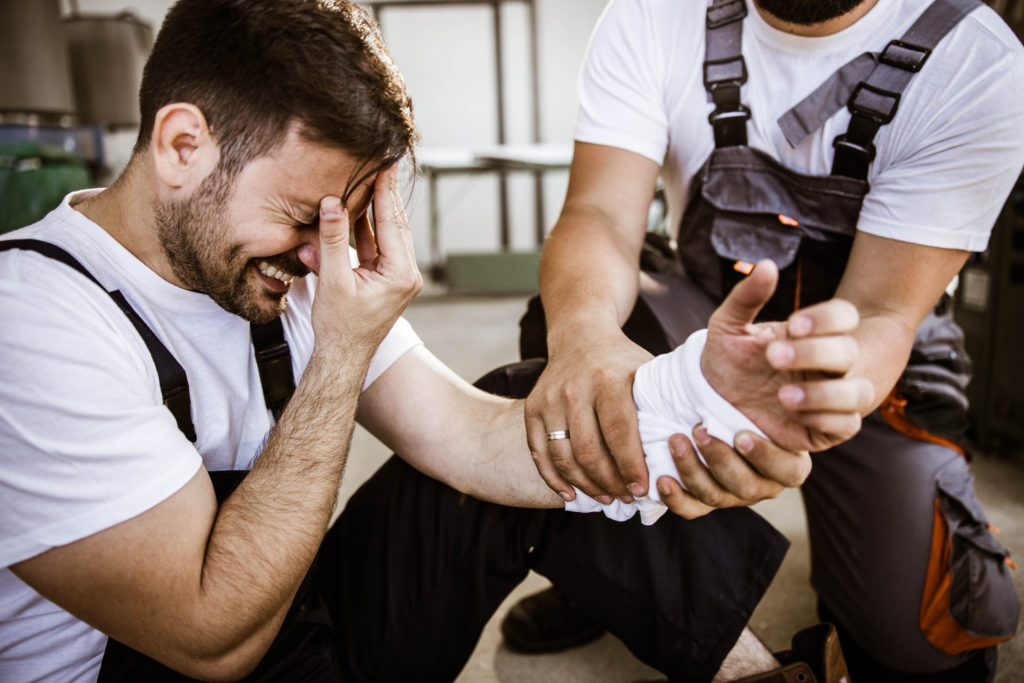 In addition to the aforementioned stats from the NSC, here are other forklift accident statistics you need to know:
1. Forklift and industrial truck accidents cause thousands of injuries per year.
OSHA estimates that an average of 34,900 forklift and industrial truck accident injuries occur annually. These injuries force forklift operators out of work. They can also damage a company's bottom line.
2. Forklift tip-overs are the most common forklift accident.
Forklift tip-overs account for approximately 24% of all forklift accidents in the United States. Common reasons why forklifts tip over include:
Excessive Load: If a forklift operator exceeds a lift's capacity, the machine can tip over.
Unbalanced Load: If a forklift's mast tips too far forward, the lift can fall forward.
Uneven Surface: If a forklift is traveling on an uneven surface, it can become unstable and tip over.
Sudden Braking: If a forklift operator slams on the brakes, their load's center of balance can shift. This can cause the load to become unstable, resulting in a tip-over.
Accelerating Too Quickly: If a forklift operator presses down on the accelerator too quickly, their load's center of balance can shift. In this instance, the load becomes unbalanced, leading to a tip-over.
Turning Too Quickly: If a forklift operator turns too abruptly, their load's center of gravity can shift, causing a tip-over.
Forklift tip-overs can be avoided. By taking proper precautions, a forklift operator can prevent problems that lead to tip-overs.
3. With stringent training policies in place, approximately 70% of forklift accidents can be prevented.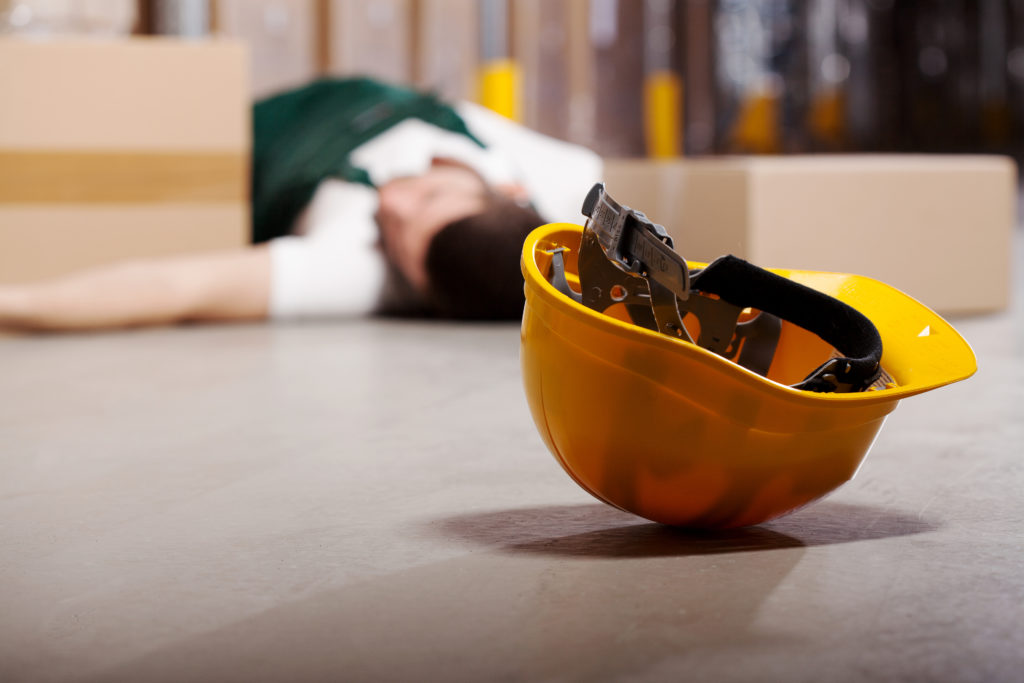 Forklift certification training plays a vital role in stopping forklift accidents. You can help your workers become OSHA-compliant forklift operators. In doing so, your workers will know how to identify and address safety hazards.
You must ensure your workers maintain their forklift certification, too. OSHA requires forklift operators to have up-to-date certification. If unauthorized workers are driving forklifts, your business risks OSHA penalties.
Forklift Fatalities Statistics
OSHA reports forklift tip-overs are the leading cause of forklift fatalities. Forklift tip-overs were responsible for approximately 25% of forklift-related deaths.
Twenty forklift-related deaths as a result of being struck by equipment were reported by OSHA in 2018. Furthermore, OSHA pointed out that 99% of forklift-related fatalities in 2018 involved men. It also found that forklift fatality rates were highest among workers between the ages of 55 and 64 years old.

How to Avoid Forklift Injuries and Fatalities
Requiring your workers to earn forklift certification is paramount. Once your workers complete a certification program, they'll know exactly what to do to guard against forklift injuries and fatalities.
CertifyMe.net offers a forklift certification program for workers of all skill and experience levels. Our program lets your workers earn their certification anywhere an internet connection is available. To learn more about our program, please contact us online or call us today at 1-888-699-4800.
Welcome to CertifyMe.net
CertifyMe.net has offered online forklift certification since 1999. With Our Convenient online program. your employess can earn their certification in an hour or less.
Browse Online Certifications:
This low-cost program can be compeleted anytime, anywhere!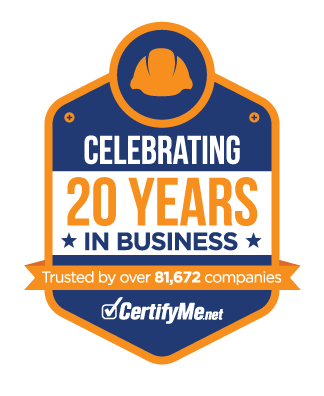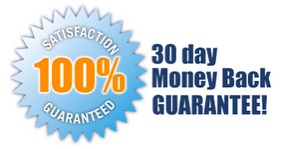 Connect with Us


Get Started Now By Registering Your Company For Free!
FREE 3 Year Renewals
Instant Access 24/7
Print Your Proof of Training
OSHA Accepted Nationwide
*If you are an individual not currently employed by a company use your personal name in
the 'Company Name' field.