Limited Time Offer! Free Covid-19 safety course with purchase of any Forklift or Aerial Lift Certification!
Access your free Covid-19 safety course in your members area once you have completed your purchase.

Forklift Certification Makes Top 10 Most Cited by OSHA List
Posted by: admin on March 13, 2012
OSHA has released its annual list of top ten violations cited for the year. The list is as follows:
Scaffolding
Fall protection
Hazard Communication
Respiratory Protection
Lockout
Electrical wiring
Powered industrial trucks
Ladders
Electrical systems design
Machine guarding
 It's not easy to cover all your bases – but there is hope.
When it comes right down to it, any of these citations can spell serious injury or death for even the most seasoned of workers. Training can't always prevent accidents, but online forklift certification will help employees better understand how to handle themselves as well as preventing accidents.
Your Online Training and Certification Solution
Online forklift certification is a great solution for employees who are looking to meet OSHA standards and remain safe in the workplace.
We can help.
At CertifyMe, our goal is to help employers understand common OSHA violations and how to avoid them. Through proper forklift certification and following OSHA standards, employees can avoid some of the hazards above – which could save the company tens of thousands of dollars in fines when OSHA inspectors come to pay a visit.
Working as a forklift operator contains a unique set of hazards that may not be part of many other jobs, so both hands-on and classroom or online forklift training are necessary to ensure that an employee understands all the hazards present in the workplace, and is protected consistently and with effectiveness.
 Why wait?
In addition to potential injury or loss of life, OSHA can issue enough citations to literally bankrupt a company. Why play with fire? Why wait?  Get started TODAY!  www.CertifyMe.net
Welcome to CertifyMe.net
CertifyMe.net has offered online forklift certification since 1999. With Our Convenient online program. your employess can earn their certification in an hour or less.
Browse Online Certifications:
This low-cost program can be compeleted anytime, anywhere!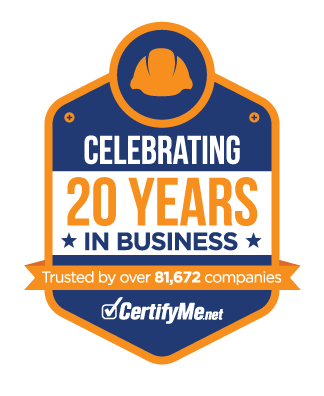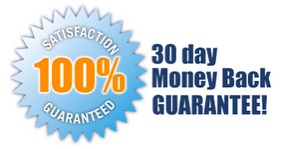 Connect with Us


Get Started Now By Registering Your Company For Free!
FREE 3 Year Renewals
Instant Access 24/7
Print Your Proof of Training
OSHA Accepted Nationwide
*If you are an individual not currently employed by a company use your personal name in
the 'Company Name' field.