Baltimore Forklift Certification and Training
Looking for a Forklift Job in Baltimore? Get Forklift Certified Today!
While the city might be famous for being the hometown of Babe Ruth and for having some of the best seafood in the country (especially crabs!), Baltimore, Maryland is also full of excellent job opportunities for individuals with forklift certification. Baltimore serves as the midway point between the North and the South of the United States, making it a major hub for transportation in both directions. Baltimore is also a home to many other industries, such as fishing, shipping, mining, logging, and construction, which are always looking for people with a Baltimore Forklift Certification.

In addition to offering tons of job opportunities for those with forklift certification Baltimore, the bustling city also provides a high quality of life, affordable housing options, cultural and sports activities, which help make the city a great place to live. Baltimore has long, distinguished history and has recently undergone a rapid transformation over the past few years to become a lively, modern city that its inhabitants are proud to call home.
Why Get Forklift Training in Baltimore, MD?
Whether you've worked as a forklift operator in the past or are considering a new career, a Baltimore, MD forklift training program can help you launch the career of your dreams today. Many employers offer forklift certification in Baltimore, from small-sized businesses to major corporations with multiple locations. Additionally, if you have experience operating a forklift, you can get forklift certified in Baltimore, MD with CertifyMe.net's individual program. When you're applying for jobs with a forklift certification, you'll place yourself ahead of the competition as employers are constantly looking to save time and money on employees who are already trained. You may even find yourself with a better position and increased pay then you would otherwise.
The Type of Baltimore Forklift Certification You Need
Now that you know that a Baltimore forklift certification can open the doors to great career opportunities in Baltimore, it's important to know which type of training you need. Choosing an OSHA-compliant forklift certification in Baltimore will prepare you to operate forklifts the best and prevent accidents on the job. As a candidate equipped with the best, up-to-date information, employers will want you on their team to help avoid fines and legalities.
Forklift Jobs in Baltimore
Baltimore offers a broad range of career opportunities for those with a forklift certification in Baltimore. Job positions available to you include forklift operator, forklift mechanic, dock worker, warehouse employee, and much more. Once you complete your Baltimore forklift certification, you'll qualify for these types of jobs and will be more hireable than those without a certificate.
In addition to going through a personal certification process, many employers will offer forklift training in Baltimore. Maryland's economy is incredibly diverse, providing job opportunities in agriculture, manufacturing, military contracting, natural gas production, shipping, construction and more. One of the biggest employers in the region is the Giant Food grocery chain, which offers many job opportunities for those with forklift certification in Baltimore, including warehousing and shipping. Black and Decker, a manufacturer of power tools and other home improvement products, also provides plenty of job opportunities to those living in the Baltimore area.
The Chesapeake Bay and the Port of Baltimore are also hives of activity for regional and international shipping. With billions of dollars worth of cargo moving through the port every day, there are tremendous job opportunities for those with forklift certification Baltimore to assist with loading and unloading and other transportation needs.
Where To Get Forklift Certified in Baltimore
CertifyMe.net offers the most convenient and comprehensive online forklift training available. The forklift program teaches students everything they need to operate forklifts safely and properly, including how to operate the controls, how to inspect the equipment and the surrounding environment, and how to recognize and avoid hazards. Once you complete the online course, which typically takes one hour, you'll have your certificate in hand and will be prepared to be the best possible operator. Your expertise will transition into a successful and fulfilling career with higher pay and more advancement opportunities from your employer.
Choose from one or all of the following modules to complete equipment specific training:
 Warehouse forklifts, classes 1, 4, 5
 Pallet jacks and order pickers, classes 2, 3
 Rough terrain forklifts, class 7
Beyond the wealth of career opportunities that forklift training in Baltimore can bring, the city also offers plenty of attractions for its residents. From boating and fishing on the Bay to a rich cultural life in Baltimore to plenty of sporting events, there's something for everyone in Baltimore. Full of rich history, the city is on the rise with a recent resurgence both in the job market and the city's entertainment offerings. If you're considering forklift certification in Baltimore, then you'll open the door to plenty of job opportunities while enjoying recreational opportunities.
Create an account today on CertifyMe.net and complete your Baltimore forklift certification!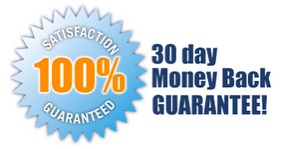 5 EASY STEPS!
Follow step-by-step instructions to get OSHA compliant!
This low-cost program can be completed anytime, anywhere!

Get Started Now By Registering Your Company For Free!
FREE 3 Year Renewals
Instant Access 24/7
Print Your Proof of Training
OSHA Accepted Nationwide
*If you are an individual not currently employed by a company use your personal name in
the 'Company Name' field.