Limited Time Offer! Free Covid-19 safety course with purchase of any Forklift or Aerial Lift Certification!
Access your free Covid-19 safety course in your members area once you have completed your purchase.

Get Forklift Certification in Fontana CA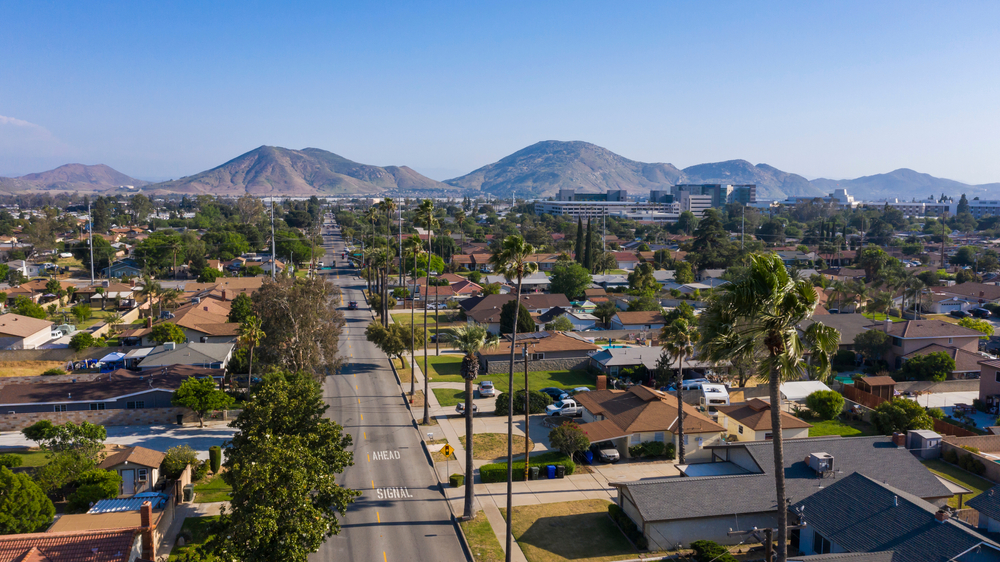 Fontana, once a rural area, is now a major hub for the transport industry, specifically for trucking. Two main highways provide easy access to other cities and counties, enhancing the opportunity for continued growth. Along with transportation, utilities and healthcare are major employers for Fontana residents. Many of these employers hire forklift operators and other warehouse personnel. Those employers have the issue of getting their employees certified and trained to operate forklifts and other lifts as required by the US Occupational Safety & Health Administration (OSHA). The solution is easy with CertifyMe.net. CM offers certification programs that are 100% compliant with OSHA.
Why should your company choose CM for their forklift training in Fontana, CA?
Fair pricing
Continued support
Training that stays up to date with OSHA changes
Accessible certificate
100% compliant with OSHA
And more
Pricing for Forklift Certification in Fontana Courses
Each individual course starts at $59.95, so get your Fontana forklift certification today!
Class 1, Class 4 and Class 5 Warehouse Forklifts – Forklift Certification in Fontana
✓ Class 1: Electric Motor Rider Trucks
✓ Class 4: Internal Combustion Engine Trucks – Cushion (Solid) Tires
✓ Class 5: Internal Combustion Engine Trucks – Pneumatic Tires
You can use this course for every level of worker – beginners and experienced drivers.
Learn more about our warehouse forklift course here.
Pallet Jacks & Order Pickers – Class 2 & 3 Forklift Certifications in Fontana
Get Certification for Warehouses and Distribution Centers!
✓ Class 2: Electric Motor Narrow Aisle Trucks
✓ Class 3: Electric Motor Hand or Hand/Rider Trucks
Learn more about our pallet jack certification here.
Rough Terrain and Construction Forklifts – Class 7 Forklift Certification in Fontana
✓ Class 7: Electric and Internal Combustion Engine Tractors
Learn more about our rough terrain forklift course here.
Qualified Trainer/Evaluator Certification
Fontana Forklift Certification for just $149.00
Along with the training, you get a free three-year renewal training to meet continued OSHA requirements and 24/7 support for lifetime. Take care of your business and workers with forklift certification in Fontana, CA. It's the best way to become compliant.

The Importance of Fontana Forklift Certification
Because many of the companies in Fontana require forklift operators to move supplies, products, and other materials, certification in forklift operation is necessary. Not every employer can provide the training needed on their own.
Through CertifyMe.net, employers can get every worker certified and trained on the proper use of the equipment. Our trainings prepare workers for the reality of using forklifts in busy and tight areas and help them know what to do when the unexpected happens.
As Fontana continues to thrive and grow as a community, the need for certified forklift operators will also be necessary. Get ahead of the competition by getting your workers certified with CertifyMe.net today!
Who Needs Forklift Certification in Fontana?
A wide variety of industries and businesses can benefit from getting workers certified in forklift operation. They include the following:
Loader Operator
Construction worker
Lift driver for municipal authorities
Retail warehouse associate and forklift operator
Unload associate
Production operator
And many others
Companies with these workers need certified and trained forklift operators. Let CertifyMe.net help today!
Fast and Affordable Fontana Forklift Certification
With CertifyMe.net, getting your workers certified in forklift operation is quick and easy. Our programs are online, so there's no trying to figure out a schedule for workers to attend a class or seminar. These programs can be completed from anywhere on any device at any time. As long as you have an internet connection and about an hour of free time, your workers can get the training they need to operate the forklifts for your business.
These programs are affordable for your workers and for anyone who wants to learn how to be a trainer. If you're ready to train your workers for forklift certification in Fontana today, give CertifyMe.net a call at (888)-699-4800. We're here to help your business be 100% OSHA compliant.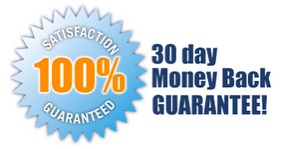 5 EASY STEPS!
Follow step-by-step instructions to get OSHA compliant!
This low-cost program can be completed anytime, anywhere!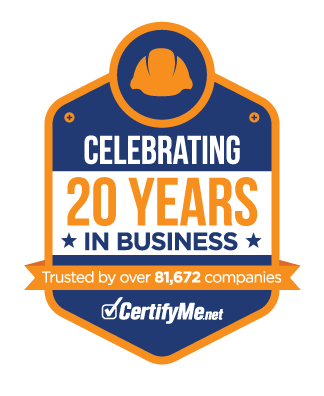 Get Started Now By Registering Your Company For Free!
FREE 3 Year Renewals
Instant Access 24/7
Print Your Proof of Training
OSHA Accepted Nationwide
*If you are an individual not currently employed by a company use your personal name in
the 'Company Name' field.