Small Company Forklift Certification

Cross "Get our guys forklift certified!"
off your TO-DO list…
Your forklift safety training and certification program is right here on your computer screen.
Whether you have a handful of operators or a large group our
program put's you in control and satisfies OSHA requirements.
You are 10 minutes away… from having a complete small company forklift certification program available!
Remember three year renewals are ALWAYS FREE.   Learn More

The Hands-On Evaluation Forms
Your designated evaluator get's all the forms needed to "fill in the blanks" to complete the practical hands on evaluation and certification. The form acts as a guide and documents site specific and equipment specific training and testing.
It usually takes about an hour for the operator to complete the online classroom training and testing. Your evaluator can complete the hands on part before shift, and usually takes just several minutes.
How CertifyMe Works
You get everything you need to solve your training and certification problem.
Just imagine how easy it will be to train and certify NEW HIRES!
Certifyme.net has made complying with OSHA Forklift Operator laws easy and convenient. Don't risk thousands of dollars in fines!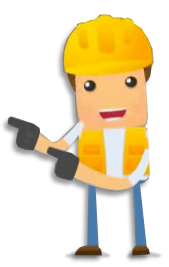 Thousands Trained and Certified since 1999
Almost half of our business is repeat business. Our customers have been using our program to solve their problem for years. When you register your company you will see a drop down list of companies just like yours that found a simple and easy way to get in compliance and stay in compliance.
Live Support
If you have any questions at all, we are here and happy to answer them all. We can even handle your group registrations and provide additional billing options. Ask about group discounts and multiple location logistics.
GET EVERYTHING YOU NEED to comply with OSHA!
The only way to comply

There seems to be so many options for businesses to get in compliance with OSHA. No matter how you do it here is what OSHA requires:

Formal safety training and instruction
OSHA has very specific topics that must be covered under the law enacted in 1999. They include aspects of safety that must be addressed. Also, there must be an evaluation of knowledge as it pertains to the training that must be documented.
Documentation of training and evaluation
The employer (YOU) must "certify" that the operator has been trained under the guidelines of the OSHA regulation, and been evaluated.
Hands On training and evaluation
OSHA wants the employer (YOU) to conduct a Hands On evaluation that is Site Specific and Equipment Specific.
Documentation of Hands On training
Very important to OSHA. Actually, the certificate is not considered complete unless there is documentation of Hands On evaluation.
Who can conduct the Hands On training?
OSHA made this part easy. The OSHA rule is very specific in the Trainer/Evaluator requirements. More Info

THE Perfect Solution!

Understanding OSHA Regulations can be challenging. And trying to figure out what is necessary to comply can bring up more questions than answers.We take the guesswork out of complying with OSHA regulations.

With over seven years of OSHA compliance experience, we are the OSHA experts for forklift operators.We know the regulations and keep up-to-date with the latest requirements.If you want to make sure that you have satisfied ALL OSHA requirements, you're in the right place!

OSHA Certification for Small Businesses

Download this

Small Business Handbook

from OSHA for owners, proprietor and managers of small businesses by the Occupational Safety and Health Administration(OSHA), an agency of the U.S.

Department of Labor.Download this

Forklift Training Powerpoint

from CertifyMe.net for anyone that operates or trains forklift trucks in the workplace.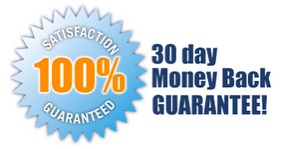 5 EASY STEPS!
Follow step-by-step instructions to get OSHA compliant!
This low-cost program can be completed anytime, anywhere!

Get Started Now By Registering Your Company For Free!
FREE 3 Year Renewals
Instant Access 24/7
Print Your Proof of Training
OSHA Accepted Nationwide
*If you are an individual not currently employed by a company use your personal name in
the 'Company Name' field.