Milwaukee Forklift Training and Certification
Quality of Life for Holders of Forklift Certification Milwaukee WI
According to Salary.com, the median annual salary for forklift drivers with Milwaukee forklift certification is $30,269, compared to a national average of $32,648. This is a difference of $2,379 per year or roughly $200 per month. While that may sound like a whole lot of beer in terms of purchasing power, if you take into account that the cost of living in Milwaukee is less than 47% what it is in New York City, having forklift training in Milwaukee, WI starts to not look so bad. However, there is more to life than beer money, so don't make up your mind just yet.

The population density in Milwaukee is 6,188 per square mile. If that sounds too crowded, New Yorkers have it a lot worse, with 27,550 citizens crammed into the same amount of space and a cost of living twice that as people with forklift training in Milwaukee WI.
Why Get Forklift Training in Milwaukee?
 There are plenty of reasons to get OSHA compliant forklift certification in Milwaukee.
It's the law. The U.S. Occupational Safety & Health Administration (OSHA) requires all forklift operators in Milwaukee (and across the country) to have forklift training credentials.
Increased safety. Well-trained forklift drivers are more likely to avoid accidents and injuries. With forklift training Milwaukee from CertifyMe.net, you'll be up to speed with the most important OSHA safety standards – and that's a great thing for overall workplace safety!
Better job opportunities. If you want to get a great paying forklift job in Milwaukee, you need forklift training Milwaukee, period. Employers want the best candidates – so get the best training with CertifyMe.net!
Employment Opportunities for Milwaukee Forklift Certification
Milwaukee is the 30th most populous city in the United States and a main cultural and economic center with all the requisite hospitals and airports. General Mitchell International Airport in the south of the city is served by 12 airlines and handles nearly 250 arrivals each day from 90 cities. If you have Milwaukee forklift certification, you should have no trouble finding a job here.
Someone with Milwaukee forklift training and Milwaukee forklift certification could do a lot worse than Harley-Davidson as an employer. Founded in Milwaukee in 1903 by William S. Harley and Arthur Davidson, the company is listed as one of the Top 100 employers in Milwaukee. In a company where everyone, including the executives, wears Harley-Davidson T-shirts and jeans, only visitors wear suits.
Also on the list of Top 100 employers in Milwaukee is Pepperidge Farms. Someone needs to transport cases of Milano cookies from the shop floor to the loading bay. If you have Milwaukee forklift training and a sweet tooth, this could be the job for you. Toshiba America, Inc. also makes the list. The company makes semiconductors and disk drives as well as the stuff they go into, like laptops, PCs and medical imaging equipment.  If you have Milwaukee forklift certification and a bit of a geeky streak, you would fit right in.
These are just a few of the high-profile employers in the Milwaukee area. With forklift training in Milwaukee from CertifyMe.net, you'll have a great chance to work at companies like these and many others. Milwaukee's strong economy will need forklift drivers for decades to come, but only the best-qualified candidates get the most desirable jobs. Get started with your CertifyMe.net training today!
What to Do After Work
McKinley Marina is the launching point for water craft from jet skis to yachts. Milwaukee County Parks offers ice fishing, provided conditions are right. The right conditions are an ice thickness of at least six inches.
If you are looking for a meal out, the waterfront is an embarrassment of riches. The Anmol Restaurant on Mitchell Street is a reasonably priced source of Indian and Pakistani food. Braise is a farm-to-table restaurant at Walker's Point offering neo-American cuisine and tapas. Bartolotta's Park Lake Bistro is the place to celebrate with French food, with special occasion prices to match. All three restaurants score at least four out of five stars with clientele.
With forklift training in Milwaukee from CertifyMe.net, you'll have the disposable income to enjoy all the city has to offer! Sign up today with one of our outstanding OSHA compliant forklift training programs:
Order Pickers & Pallet Jack Operators
Rough Terrain Forklifts
Warehouse Forklifts
Trainer & Evaluator Certification
If living and working in Milwaukee sounds good to you, why not contact us at CertifyMe to see how you can get your Milwaukee forklift training and forklift certification Milwaukee, WI. Contact our OSHA forklift training team today at 888-699-4800. We'll walk you through everything you need to become compliant in Milwaukee. Thanks for visiting CertifyMe.net!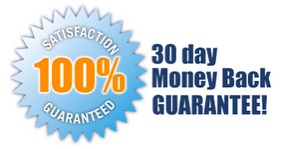 5 EASY STEPS!
Follow step-by-step instructions to get OSHA compliant!
This low-cost program can be completed anytime, anywhere!

Get Started Now By Registering Your Company For Free!
FREE 3 Year Renewals
Instant Access 24/7
Print Your Proof of Training
OSHA Accepted Nationwide
*If you are an individual not currently employed by a company use your personal name in
the 'Company Name' field.