Limited Time Offer! Free Covid-19 safety course with purchase of any Forklift or Aerial Lift Certification!
Access your free Covid-19 safety course in your members area once you have completed your purchase.

Get Nashville Forklift Certification and Training for Your Drivers Today
Have Them Receive OSHA Compliant Nashville Forklift Certification in About an Hour!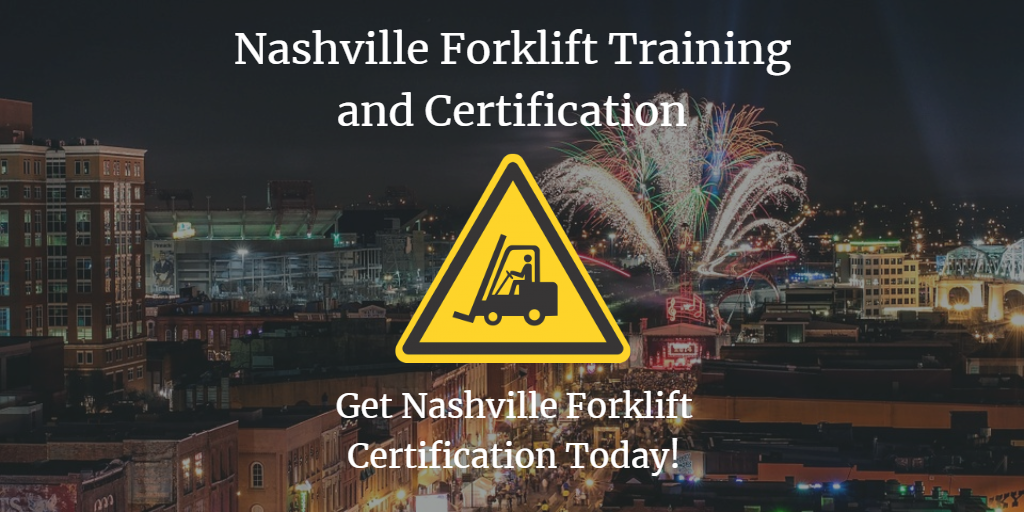 Considered one of the ten best places in the country for careers and ranked seventh in the nation in job growth by Forbes Magazine, Nashville, Tennessee is an ideal location for industrial equipment operators, including forklift drivers with OSHA-approved Nashville forklift certifications.
Nicknamed "Music City", Nashville is a huge center for manufacturing, transportation and agriculture. In addition to offering plenty of excellent employment opportunities for certified forklift operators, Nashville is also a wonderful place to live. There are tons of outdoor activities, cultural events, a beautiful climate, a first rate school system and more. Business owners and employers in the Greater Nashville area and throughout Tennessee need to be aware, however, that under OSHA regulations, they're required to ensure that everyone who operates a forklift in their workplace receives Nashville forklift training and certification, and that's where CertifyMe.net can help.

The Importance of Nashville Forklift Certification Training Classes
There are numerous ways that having CM.net certify your Nashville forklift drivers can benefit your business. Here are some of the advantages you and your workers will enjoy when they completed our Nashville forklift training program:
✓ Workplace Safety
According to OSHA, there are about 85 forklift accidents each year that result in fatalities. Nashville forklift certification is designed to promote workplace safety by reducing the number of forklift accidents that occur every year through educating equipment operators. By having them complete Nashville forklift certification training, you can drastically reduce the chances of your workers being injured or killed on the job. After your forklift workers receive Nashville forklift certifications, you'll have more knowledgeable and responsible drivers and an overall safer workplace.
✓ Increased Productivity
When your operators complete our OSHA-approved Nashville forklift training, they'll operate the equipment with more confidence, which will result in improved productivity, higher employee morale and fewer costly repair bills for damaged or destroyed property and equipment.
✓ Pass OSHA Investigations
Nashville forklift certification is critical for workplace safety. An accident or injury at your workplace involving a forklift will trigger an OSHA investigation. If your employee training records can't prove they've been properly trained and certified, the result can be severe fines and penalties. Protect your employees and your business by having your operators receive Nashville forklift certification from CertifyMe.net!
There are plenty of reasons to have your workers receive Nashville forklift training, and safety is number one. CM.net's certification can also help your company to comply with OSHA's workplace regulations. Keep reading if you're interested in learning more about how Nashville forklift certification can improve your company's safety and productivity.
About CertifyMe.net's Nashville Forklift Certification Classes
OSHA requires employers to have their drivers complete a Nashville forklift operator training program that includes classroom-style instruction, a written exam and a "hands on" operator evaluation to show they can safely operate forklift equipment. Here are some of the topics covered in our online forklift certification classes:
✓ Equipment controls and driving instructions
✓ Vehicle load stability and capacity
✓ Maneuvering around and under obstacles
✓ Load balancing and handling
✓ Recognizing and avoiding jobsite hazards
✓ Performing routine equipment inspections
✓ Driving with pedestrians present
✓ Maneuvering narrow aisles and other close environments
With CertifyMe.net, you pay only for the classes your workers need. Each of our online courses is sold separately, which will save you money. Our OSHA-approved training includes classes for the following forklift types:
✓ Class 1, 4 & 5 Warehouse Forklifts
✓ Class 2 & 3 Pallet Jacks and Order Pickers
✓ Class 7 Rough Terrain Forklifts
✓ Qualified Trainer/Evaluator Certification
CertifyMe.net's forklift training courses cost $59.95 per operator. An exception is our Trainer Certification Program, which is $149 and is designed to accompany our online classes. All classes are available in both English and Spanish.
All our Nashville forklift training classes are ideal for beginners, veteran operators and everyone in between. We also have a Train the Trainer course that allows your company to always have a certified in house trainer/evaluator on hand. Browse our catalog, select the forklift certification courses you need and enroll your operators in our Nashville forklift certification training today!
How to Enroll Your Operators in Nashville Forklift Training
Enrolling your forklift Workers in CM.net training is easy! Just follow these five simple steps:
1. Register your company (this takes just a few minutes and is free).
2. Create logins and passwords for each operator.
3. Using their passwords, student operators log in through a computer or other digital device.
4. Operators take the online exam, and although it can be completed in about 60 minutes, there are no time limits, so students can work at their own pace.
5. Download and print the operator cards, certifications and onsite evaluation checklists.
That's all there is to it! CertifyMe.net can train and certify your forklift operators in as little as an hour.

Get Nashville Forklift Training For Your Workers Today
Enrolling your workers in CertifyMe.net's forklift training in Nashville classes is fast, easy and affordable.  If you want your workers to receive the very best Nashville forklift certification training available, CertifyMe.net is ready to help bring you into compliance with OSHA regulations through one or more of our full selection of forklift training courses.
To get started, click here, create a company account and enroll your workers today. If you have questions or would like more information, call us at (888) 699-4800 to speak with one of our OSHA training experts or click here to contact us online. At CertifyMe.net, our Nashville forklift certification school is always in session! and just a few keyboard strokes away!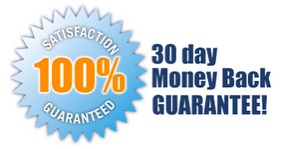 5 EASY STEPS!
Follow step-by-step instructions to get OSHA compliant!
This low-cost program can be completed anytime, anywhere!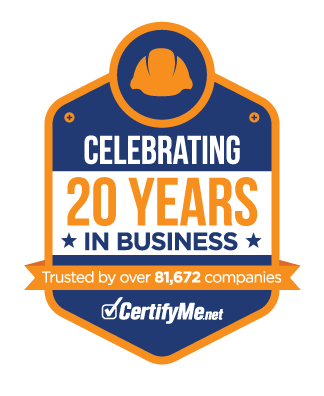 Get Started Now By Registering Your Company For Free!
FREE 3 Year Renewals
Instant Access 24/7
Print Your Proof of Training
OSHA Accepted Nationwide
*If you are an individual not currently employed by a company use your personal name in
the 'Company Name' field.