Limited Time Offer! Free Covid-19 safety course with purchase of any Forklift or Aerial Lift Certification!
Access your free Covid-19 safety course in your members area once you have completed your purchase.

Five Florida Youths Busted in Forklift Joyride
Posted by: admin on May 12, 2015
Forklift thieves never seem to learn – cameras are everywhere these days. And for five Florida teens, their antics were caught in full view of the Broward (Fla.) Sheriff's Office.
According to a story in the Sun Sentinel, five youths in Tamarac broke into the Ferguson Plumbing yard on Sunday, April 12th. Soon afterwards, the "fun" began.
The kids entered the business through the Millennium Middle School, which is located next to Ferguson Plumbing.
Three of the teenagers drove a forklift in donuts for over 2 minutes, and then parked the forklift where they found it. But Sheriff's spokeswoman Gina Carter wasn't pleased. "It wasn't just childhood mischief because they were doing things to prevent themselves from being identified, like covering their faces with their shirts, using a plastic bag to avoid leaving any fingerprints," Carter said.
A silent alarm alerted deputies, who responded to the scene. Soon after, the teens ran away.
Carter also said that the reckless driving caused damage to the forklift, which requires repairs.
Stories like this are a bit sensational in terms of forklift safety, but the fact still remains – driving a forklift requires day-to-day diligence, a steady hand and, most importantly, superior training. Companies all over the U.S. rely on CertifyMe.net for all of their OSHA-compliant forklift training. Our in-house forklift safety experts use countless years of industry experience into each of our user-friendly training modules. Interested in learning how CM can benefit your company's safety program? Contact us today!
If you'd like to get started today or have any questions about our training sessions, please call our OSHA forklift safety consultants at (888) 699-4800, or stop by the CertifyMe contact page for more information. We look forward to helping you become a safer, more efficient company today.
Thanks for reading the CM blog, and check back for more stories about industry news, forklift stories and more.
Welcome to CertifyMe.net
CertifyMe.net has offered online forklift certification since 1999. With Our Convenient online program. your employess can earn their certification in an hour or less.
Browse Online Certifications:
This low-cost program can be compeleted anytime, anywhere!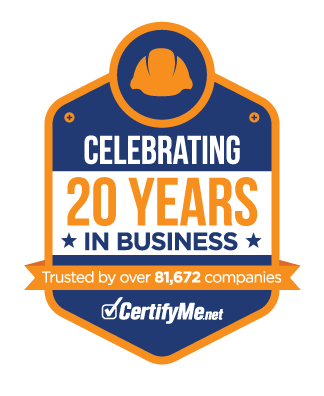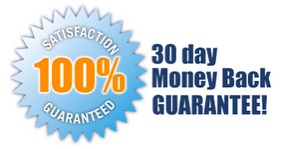 Connect with Us


Get Started Now By Registering Your Company For Free!
FREE 3 Year Renewals
Instant Access 24/7
Print Your Proof of Training
OSHA Accepted Nationwide
*If you are an individual not currently employed by a company use your personal name in
the 'Company Name' field.