Limited Time Offer! Free Covid-19 safety course with purchase of any Forklift or Aerial Lift Certification!
Access your free Covid-19 safety course in your members area once you have completed your purchase.

How to get a Forklift Certification
Posted by: admin on August 29, 2013
If you have been operating a powered industrial truck at work or maybe on a voluntary basis for a charitable organization, you've already done the hard part toward getting a forklift certification. Becoming certified, and OSHA compliant, takes less than half a day of your time and could end up getting you a better-paying job. Not only that, but if you have a forklift certification, you could probably find work anywhere in the world.
Can you think of anywhere in the world where goods don't need to be shifted from dockside to ships or vice versa, or from one end of a warehouse or a building site to another? Exactly. Getting a forklift certification is your passport to anywhere.
We've covered the why, here's how to get a forklift certification
CertifyMe can help you cut your forklift training time in half and save you money while still managing to achieve a standard of excellence.
Phase One – The Book Learnin'
Forklift certification is a two-phase process. The first phase is classroom training. With CertifyMe, this is done online. You will be trained in all of the topics required by OSHA. After you have completed the training and when you are ready, the next step is to take an online test. This takes less than two hours.
Phase Two – Mandatory Practical Evaluation
Your employer is required by law to conduct and document a hands-on evaluation of your ability. The reason it has to be completed by your employer is because the examination needs to be based on the workplace itself and the equipment you will be using while operating there.
When should you get forklift certification?
That should be obvious. If you already know how to operate a forklift, are competent and need to be OSHA compliant, the time to train is NOW. Contact us.
Welcome to CertifyMe.net
CertifyMe.net has offered online forklift certification since 1999. With Our Convenient online program. your employess can earn their certification in an hour or less.
Browse Online Certifications:
This low-cost program can be compeleted anytime, anywhere!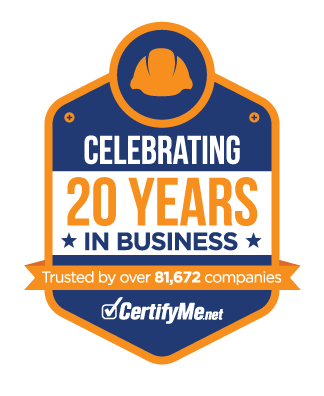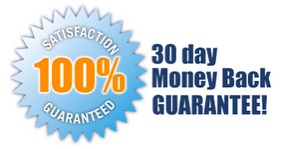 Connect with Us


Get Started Now By Registering Your Company For Free!
FREE 3 Year Renewals
Instant Access 24/7
Print Your Proof of Training
OSHA Accepted Nationwide
*If you are an individual not currently employed by a company use your personal name in
the 'Company Name' field.