Limited Time Offer! Free Covid-19 safety course with purchase of any Forklift or Aerial Lift Certification!
Access your free Covid-19 safety course in your members area once you have completed your purchase.

Marine Forklifts 2 – Safe Dockside Cargo Handling
Posted by: admin on November 19, 2013
Marine Forklifts 2 – Safe Dockside Cargo Handling
In our last marine forklift blog, we barely scratched the surface of the special handling techniques necessary to avoid shipping containers bouncing around the deck of a ship in a serious storm. We introduced the special types of forklift used dockside and on the ship itself. We talked about when to use grapplers and when it is not safe to do so. We talked about the management of transporting two containers together.
Lashing
We still have a few things to tell you about safely managing cargo containers. But first, a word or two about lashing. Inadequate lashing, securing of cargo, is responsible for one-quarter of cargo accidents. Failed lashing can cause loss of cargo, loss of vehicles, loss of life or environmental hazards. However, you don't want to go too nuts with the lashing, either. Lashing should only be lightly tightened with a spanner (wrench). This is because the lashing used is already pre-tensioned. Over-tightening can cause excessive loading on the containers that may cause damage during the pitching and rolling on stormy seas.
Slings and Brothers
You don't want to lift a loaded container using slings and brothers, or any other non-vertical apparatus unless it is designed to cope with the compressive forces that will result. You can get around this if someone who knows what they are doing has adequately assessed the forces involved, the handling method, the strength of the container and the system of work.
Working With Bottom Corner Castings
In most cases, containers can be hoisted from bottom corner castings by using a transverse lifting beam. The load should be secured at all four corners and lifted vertically using chains and cables. The center of gravity should be directly beneath the suspension point. In other cases, use a full-size lifting frame with vertical wire or twist locks.
Obviously, if it were all this simple, maritime insurance premiums would be lower than they are. We hope we have covered some of the basic techniques and equipment used on the dock side and hopefully stimulated a few useful thoughts.
It's essential to have your forklift certification to prevent injuries and more.
Welcome to CertifyMe.net
CertifyMe.net has offered online forklift certification since 1999. With Our Convenient online program. your employess can earn their certification in an hour or less.
Browse Online Certifications:
This low-cost program can be compeleted anytime, anywhere!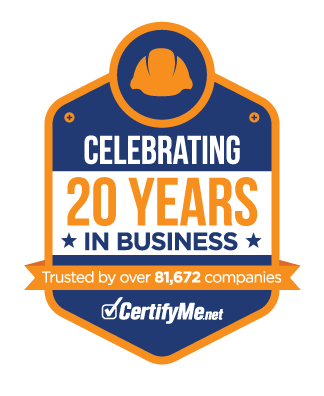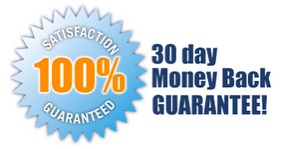 Connect with Us


Get Started Now By Registering Your Company For Free!
FREE 3 Year Renewals
Instant Access 24/7
Print Your Proof of Training
OSHA Accepted Nationwide
*If you are an individual not currently employed by a company use your personal name in
the 'Company Name' field.